Alma-Ata - well done! Be like Alma-Ata!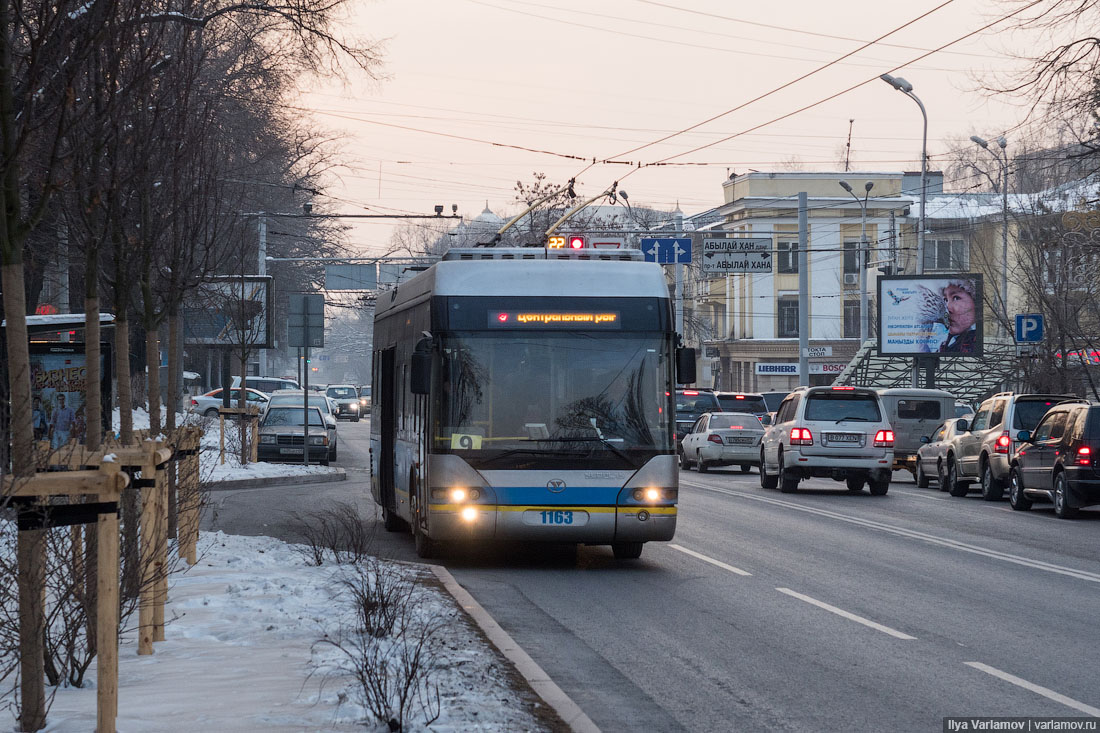 You can react to criticism in two ways: "he is a fool, and, in general, he was not asked" and "there is something to think about, we must take this into account in our work." Approaches are fundamentally different, because one encourages you to stay in the comfort zone, even if it is the level of the swamp, and do nothing, and the other to develop and go forward. Good cities should choose the second path.
After visiting Alma-Ata, I had several posts and commercials. The city has a lot of problems. To understand this, you do not need to be a world-renowned expert in the field of urbanism - it is enough to be a pedestrian. But, unlike colleagues in many Russian cities, Alma-Ata officials are trying to correct these mistakes and become better: city bike rental (all season!), Bike paths, the creation of a high-speed bus, trolleybus renewal, paid parking, street reconstruction and so on. This is a very difficult path, where it is easy to make mistakes at first, but the fact that the city is reorienting is worthy of respect.
During my walks, I noticed the deputy chief architect of the city, that bus pockets should not be made at bus stops. This is an extremely harmful occupation, which is not aimed at the interests of citizens and passengers, but only at the interests of drivers of cars. That is, if the city wants to deal with traffic jams and make public transport better, then you need to forget about your pockets. And they listened in Alma-Ata!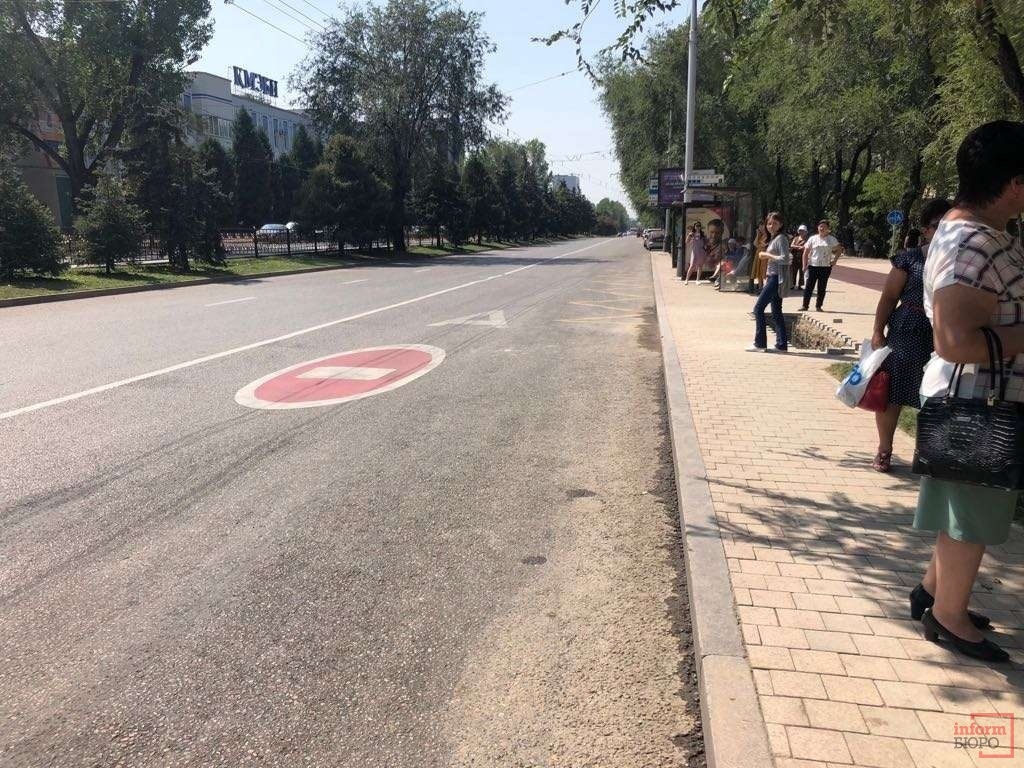 Photo: informburo.kz
"In the project of reconstruction of streets, we decided to remove the pockets near the stops. You probably noticed that when the bus arrives at the stop, it never enters your pocket. It stops on its lane, people run out and sit down. We watched for a long time. We stopped moved closer to the road. We plan to introduce it all over the city. "
Statement of the City Hall of Almaty
They like to make pockets at stops based on general traffic considerations: they say, cars will not wait for the bus, but will be free to go further, and there will be no traffic jams. But computer models do not take into account the harmful consequences of such a decision, especially throughout the city:
- It is difficult to drive into pockets, but it is even more difficult to leave. Back on the road is quite problematic, because of which every passenger inside loses his time from scratch.The argument "well, the drivers should miss the bus according to the traffic rules" does not work in practice, and you can never deliver a policeman to each stop.
- Additional maneuvers increase the likelihood of an accident with public transport.
- Drivers are difficult to drive close to the sidewalk during a maneuver. Often, drivers of buses and trolley buses ignore pockets, dropping people off in a traffic lane. In general, the barrier-free environment is lost.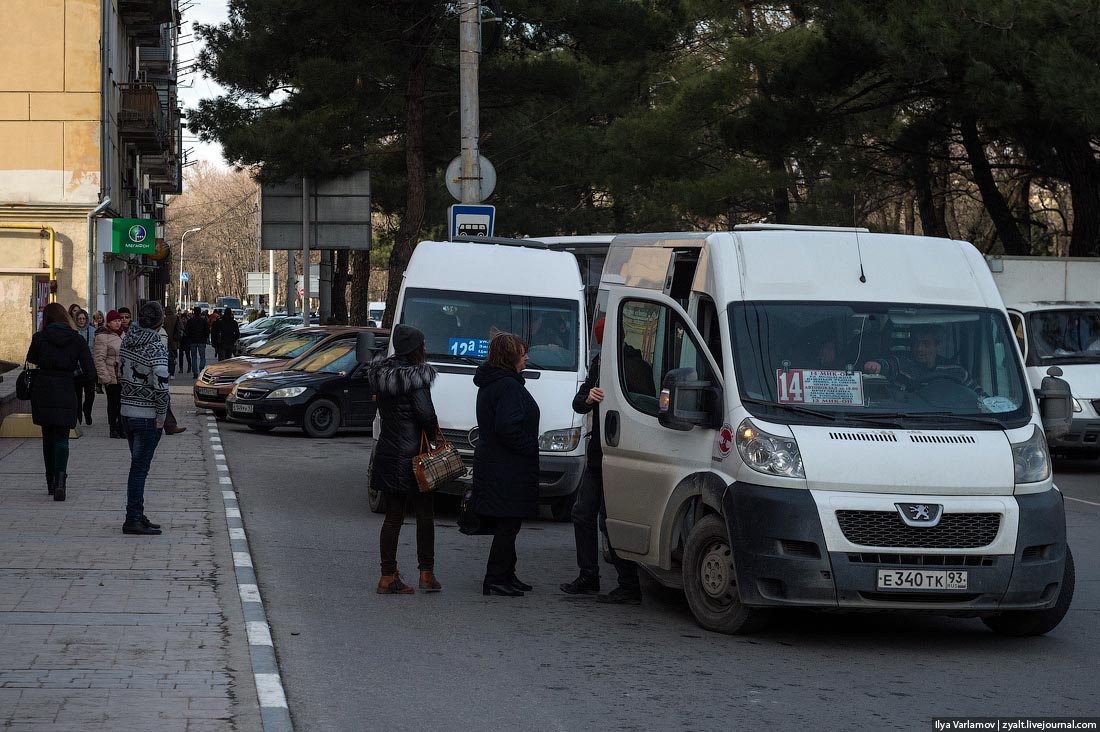 - Often the pockets for public transport are simply parked.
- Pockets eat up a lot of space on the sidewalk. If suddenly the sidewalk is narrow or there are a lot of races to the yards, then they may not make a stop at all. Because of this, the stop "Metro N" can be 500 meters from the entrance to the subway: there was simply no room for a pocket.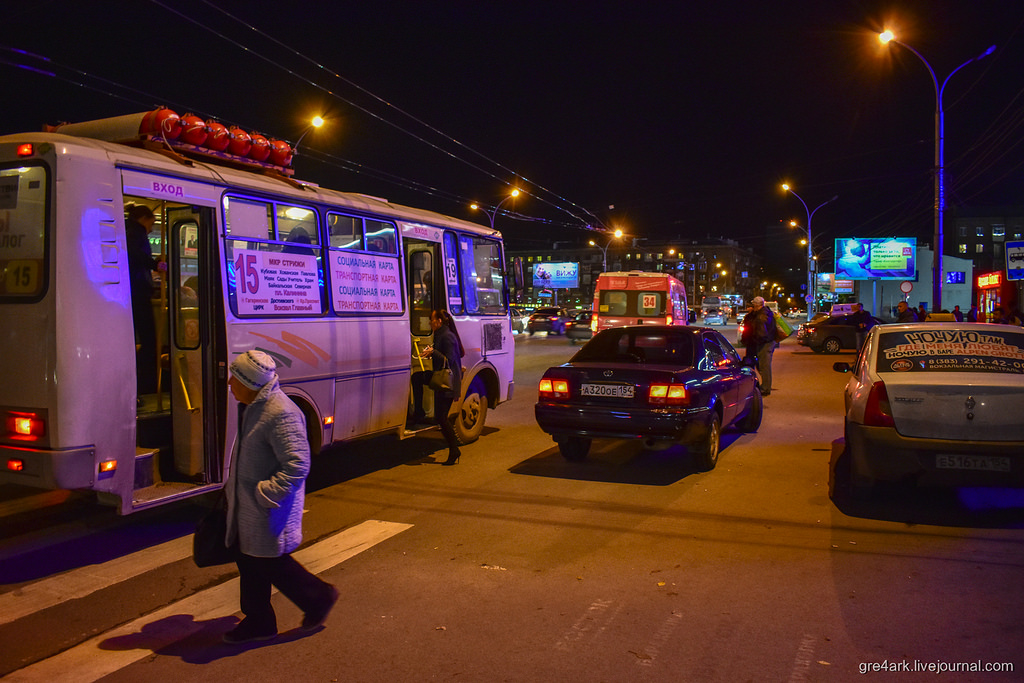 In general, passengers pay for saving 5-15 seconds of drivers. Pockets are an inconvenience during boarding and disembarking and additional travel time. Especially everything is bad in the winter and in the off-season, when the driver does not drive up close to the sidewalk, people walk along the roadway, slip and end up under a bus or trolleybus. Modern public transport should be convenient and safe, but bus pockets do not allow it.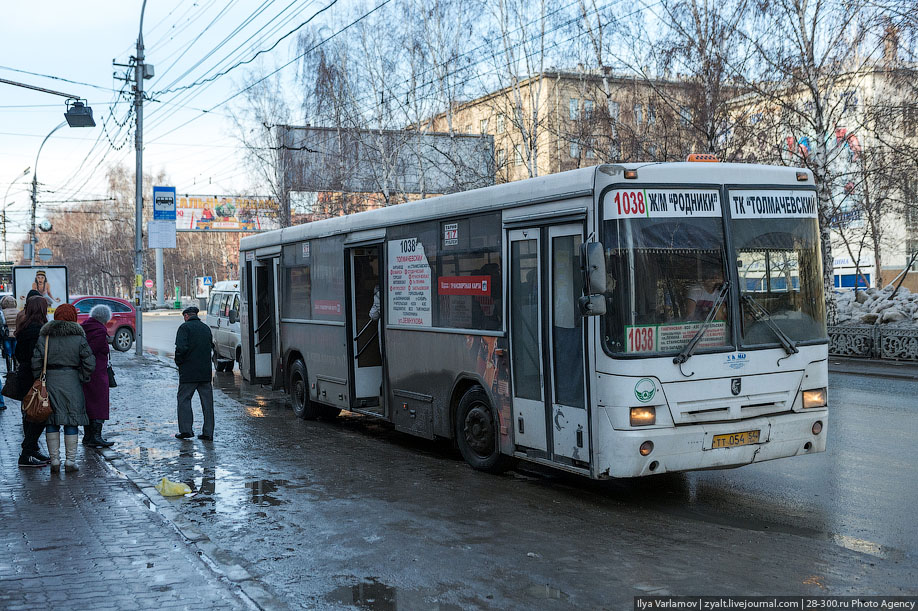 Stops without a pocket? Easy:
Vilnius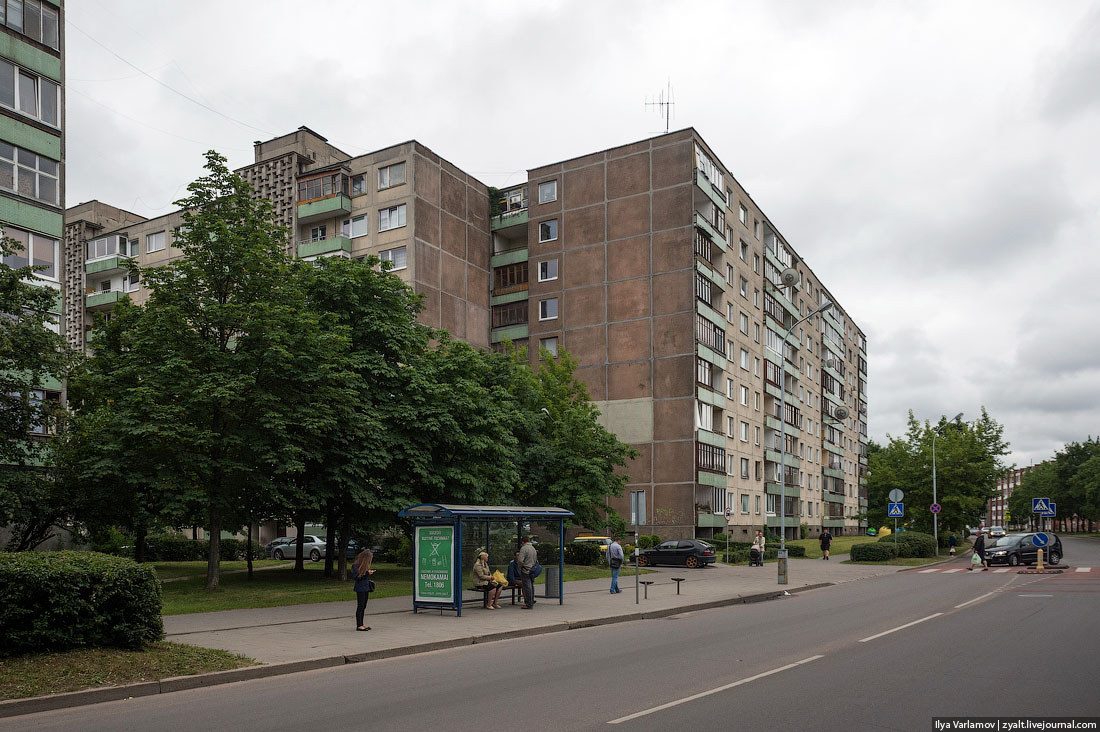 Tver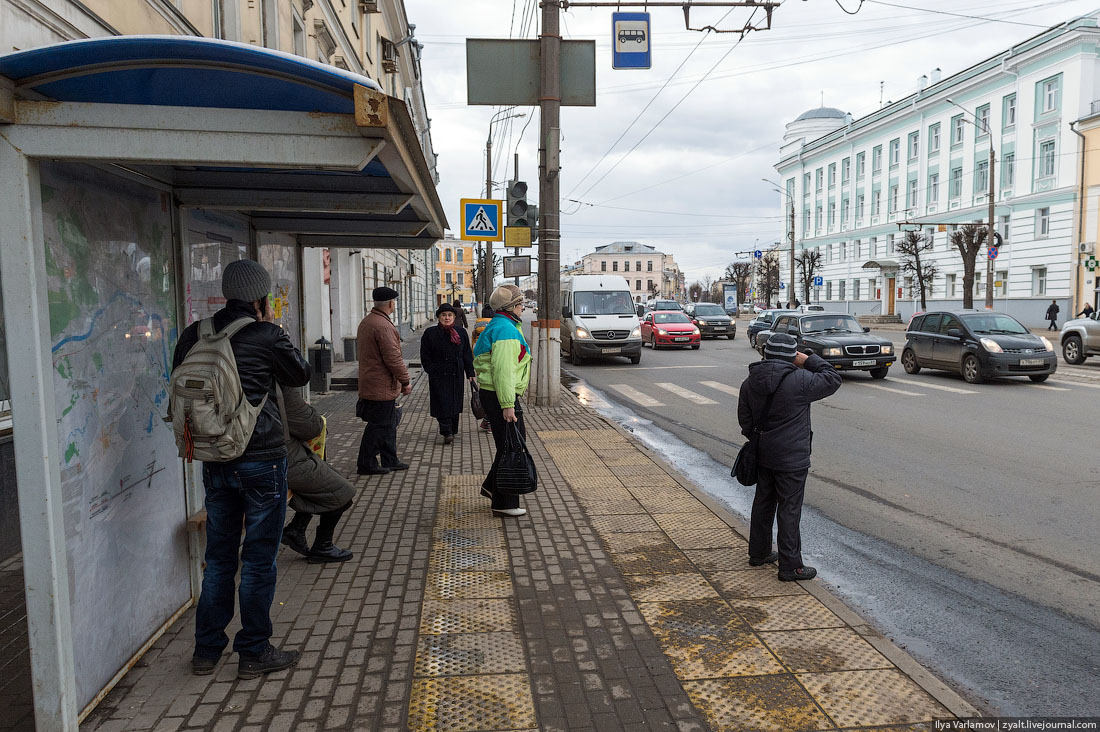 Lyon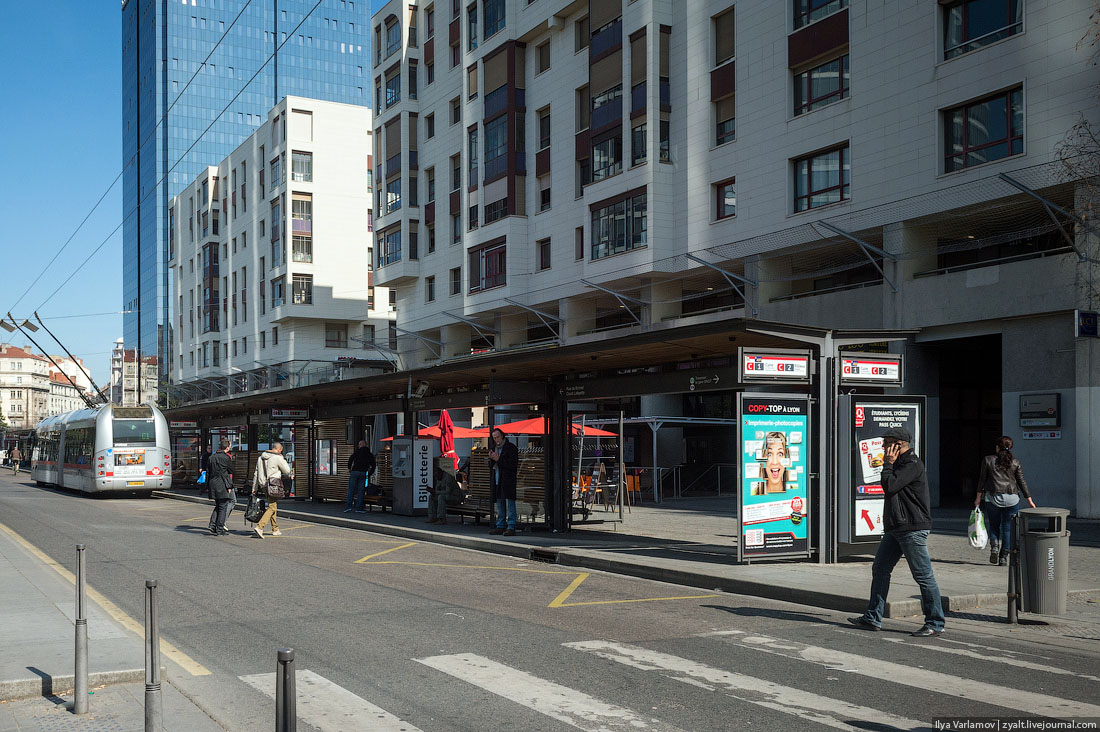 Moscow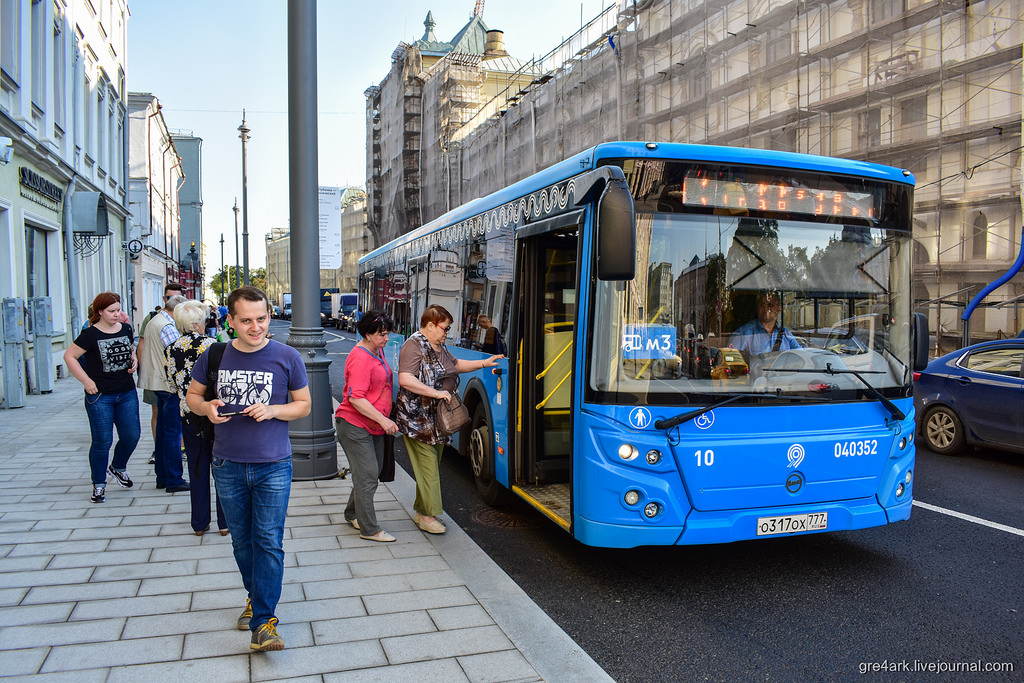 Paris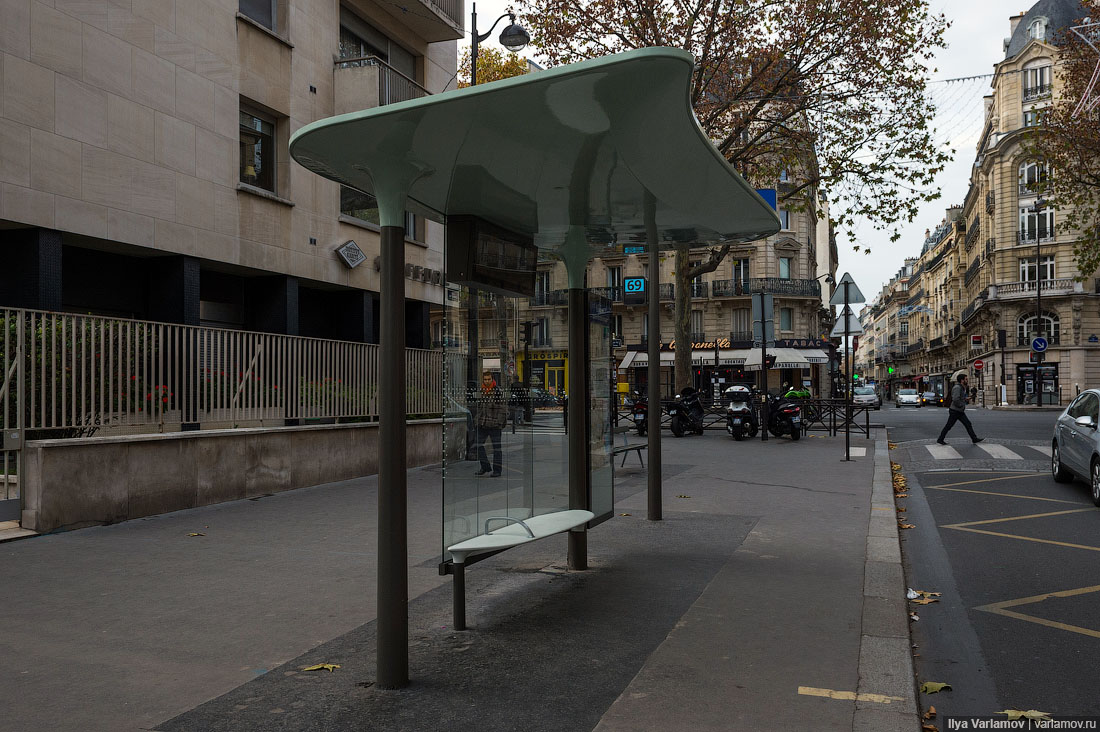 By the way, sometimes you need to do anti-pockets so that no one parks exactly at the stops!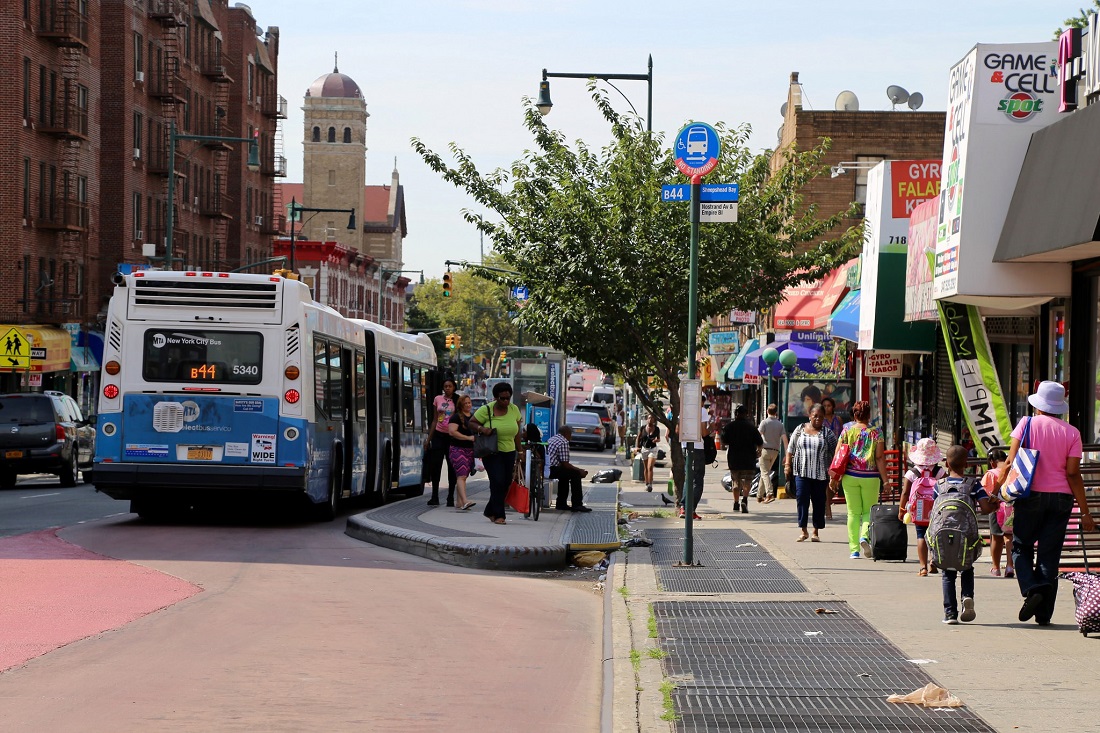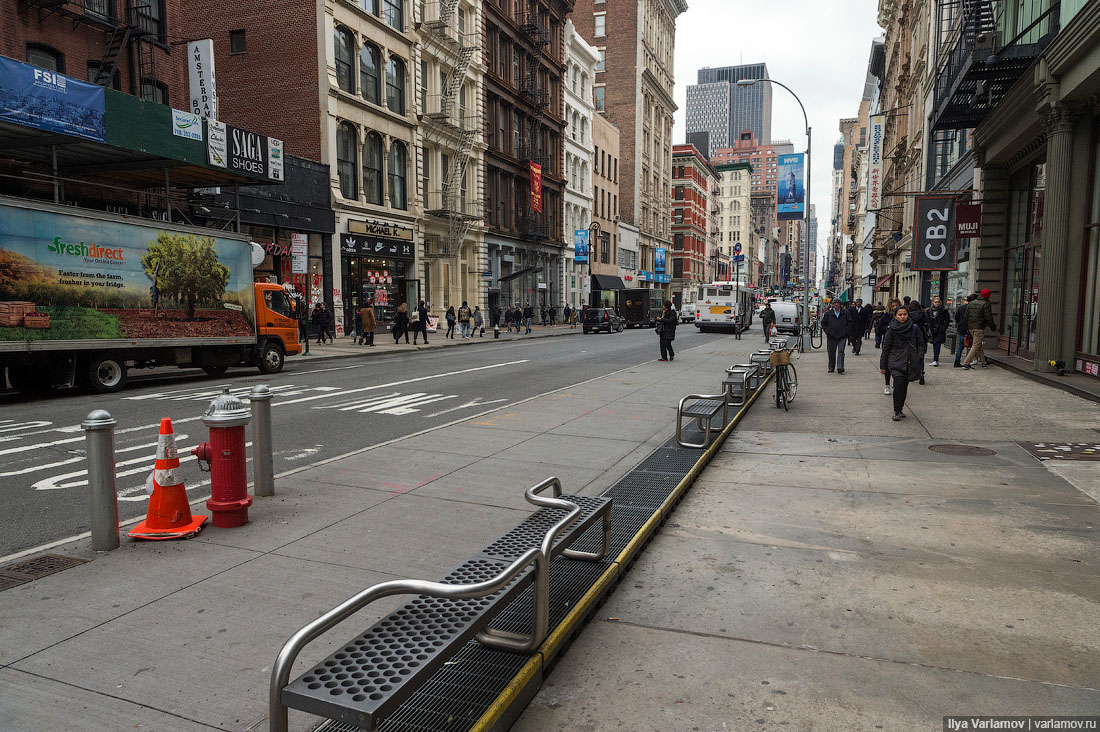 There are only two exceptions, when bus pockets are necessary and benefit everyone: on highways and on the streets with express routes. In the first case, you need a long pocket for stopping and picking up speed, and in the second - for avoiding the usual routes at stops. In other cases, public transport should drive up to the sidewalk directly and without any problems.
Related news
Alma-Ata - well done Be like Alma-Ata image, picture, imagery