Chord grows!
On August 20, a section of the North-Eastern Chord from Schelkovskoe Highway to the Open Highway opened. Almost the entire new site is built on the overpass. This is the first stage of this site. Like the entire bonded warehouse, the work is very complex and time consuming.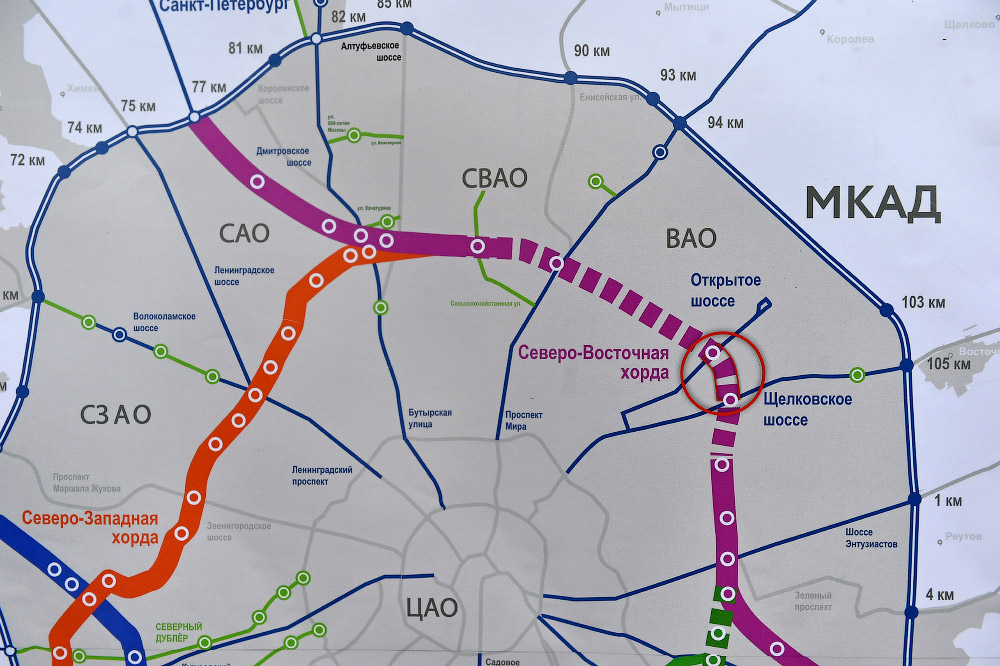 1. The entire bonded warehouse. Now opened a small section of the entire queue. But important for the residents of Metrogorodok.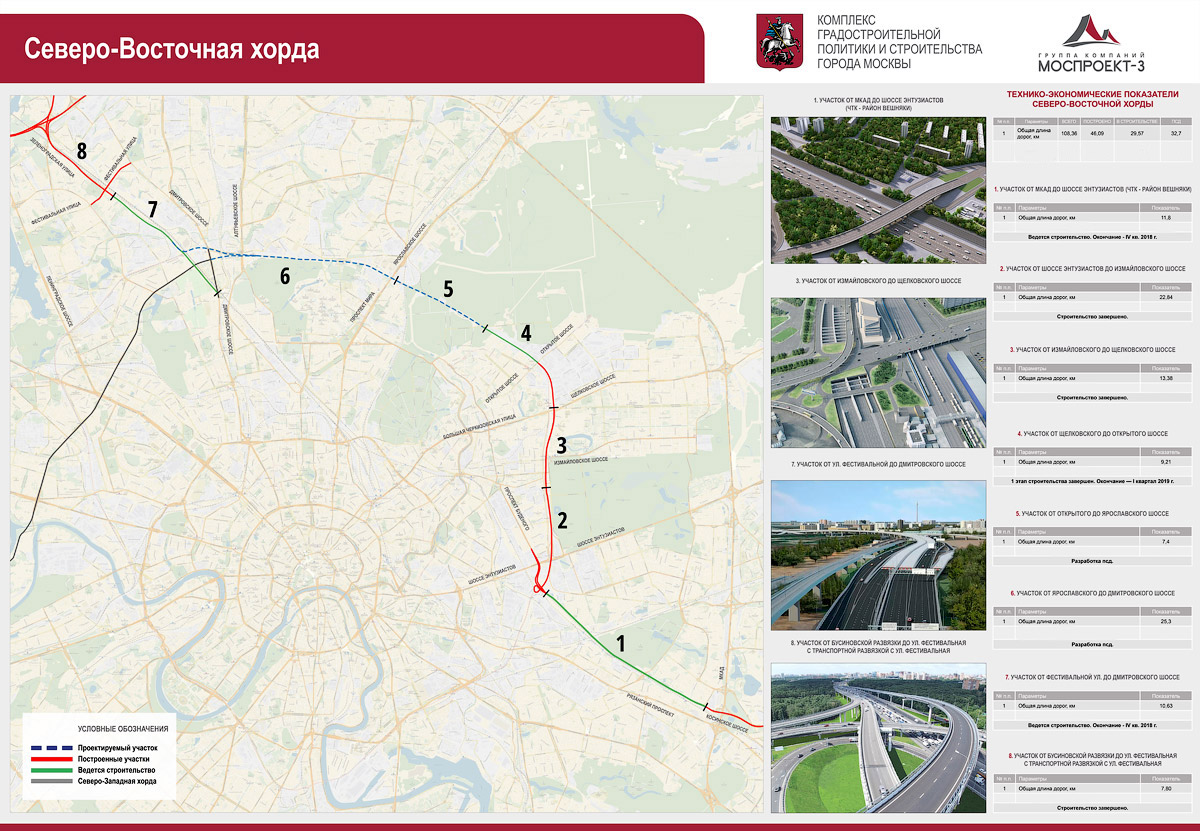 . :: clickable ::.
2. What have you discovered?
- Overpass of the main course of TSW;
- an overpass from the Schelkovskoe highway at the temporary storage warehouse towards the Open Highway;
- transport tunnel under the Schelkovskoe highway;
- left turn with a flyover from SVH on Schelkovskoe highway towards the area.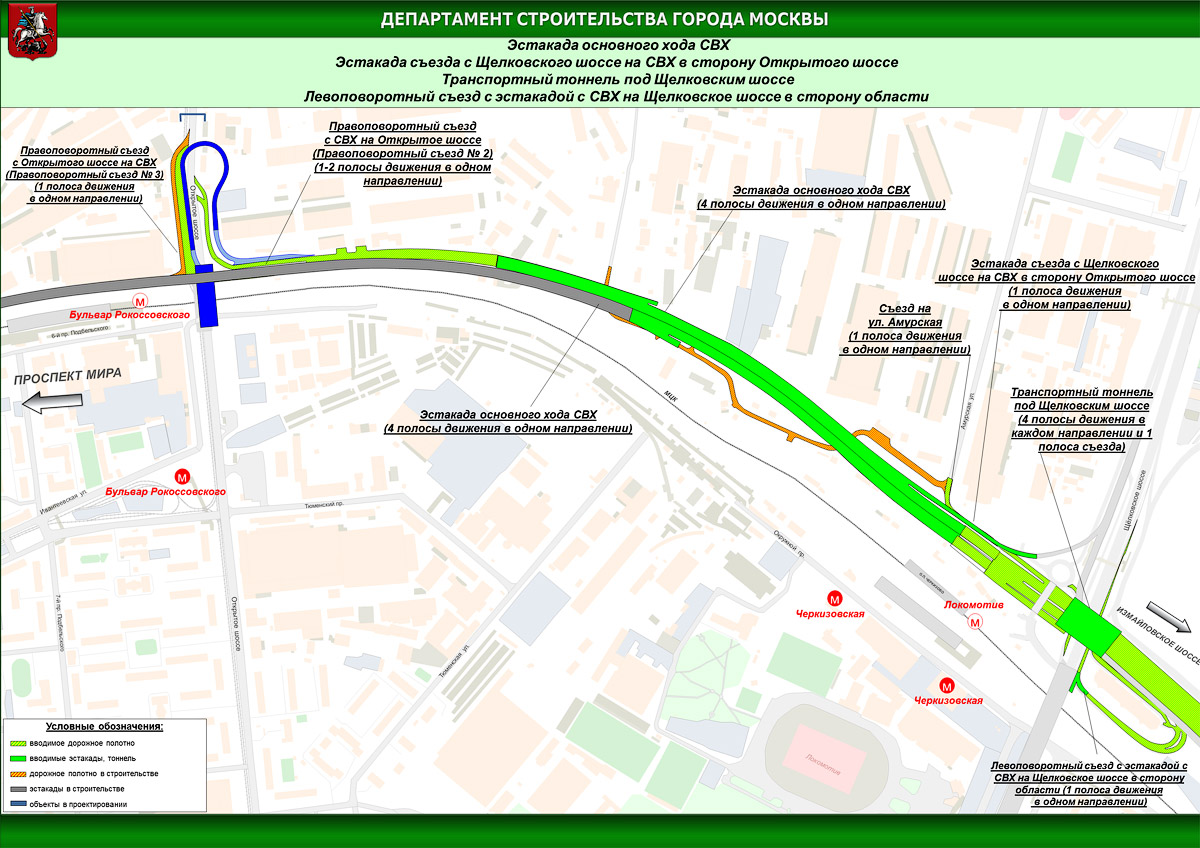 3. Render.

4. And the scheme of the entire site.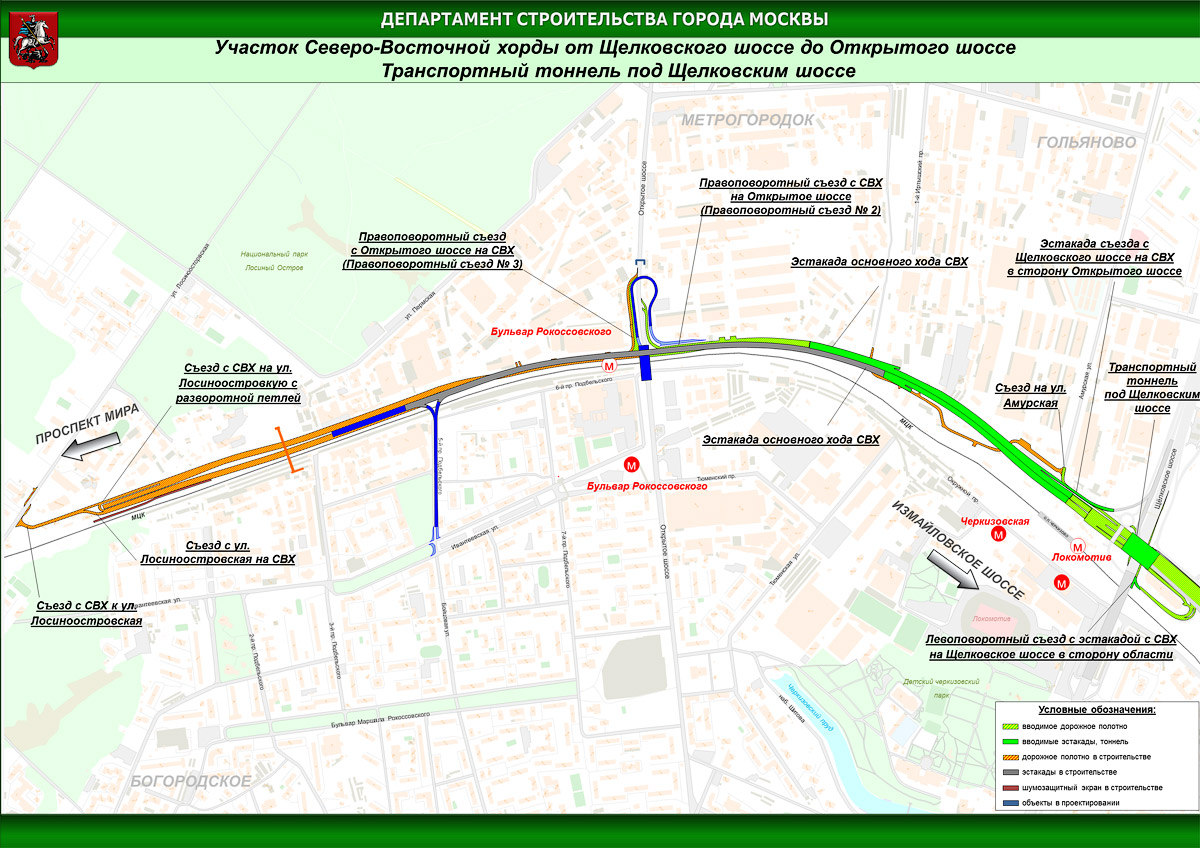 5. And now fotochki. View towards the open highway from Schelkovskogo.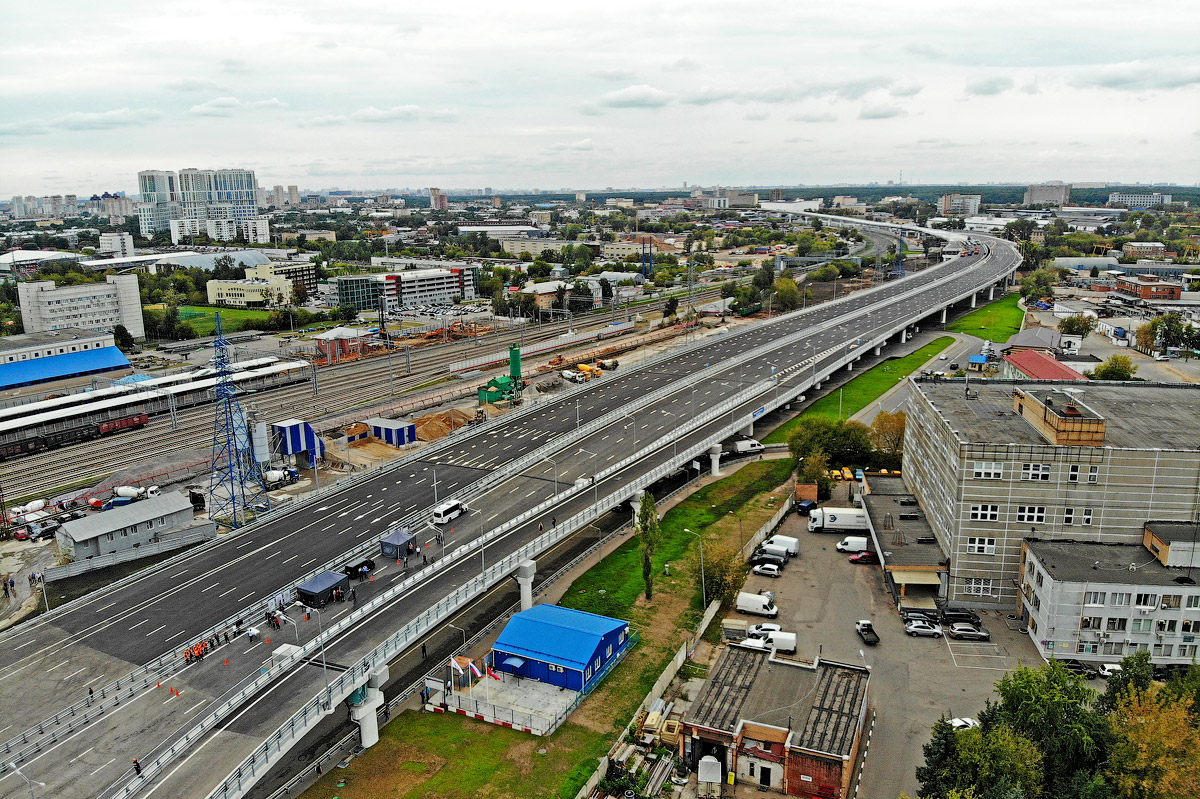 6. The launch of the new section will provide a direct connection between Schelkovsky and the Open Highway in both directions and reduce the traffic load in the eastern sector of the city (Bolshaya Cherkizovskaya, Stromynka, Krasnobogatyrskaya and Rusakovskaya Emb. Streets).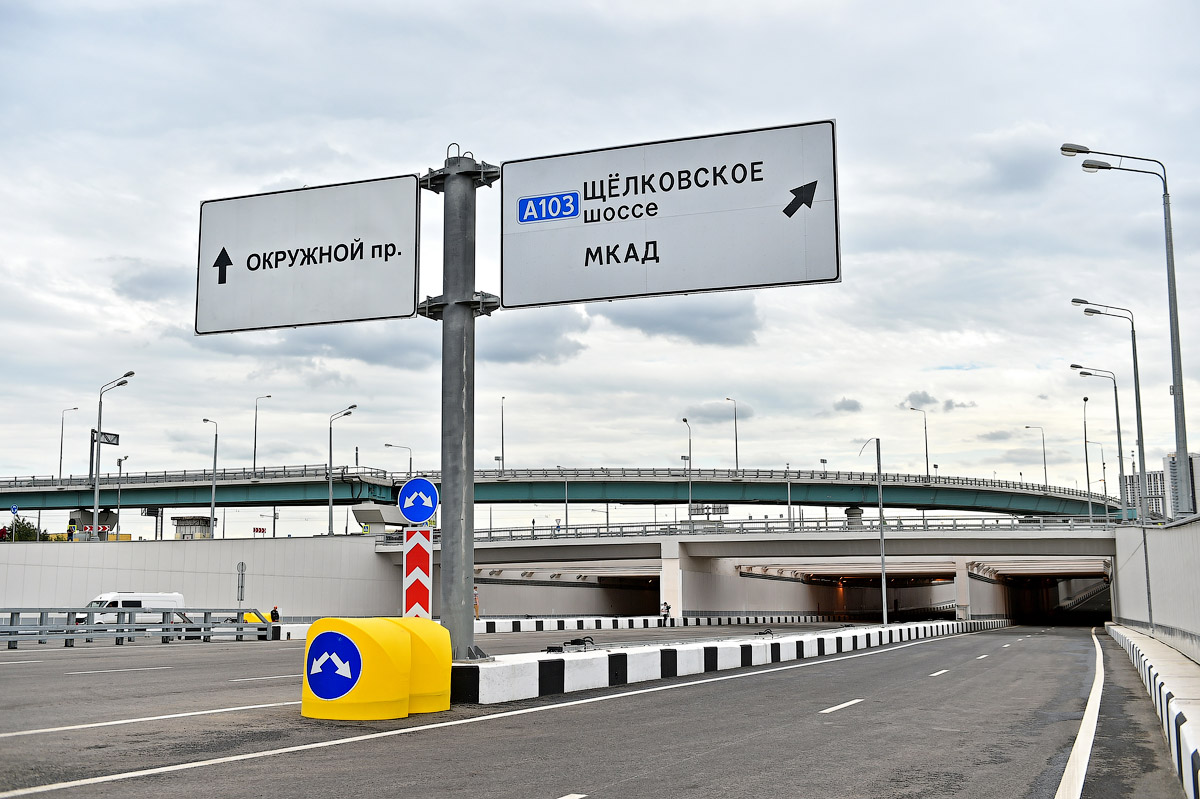 7. Naturally, to improve the transport accessibility of the Golyanovo and Metrogorodok districts of the Eastern Administrative District of the city.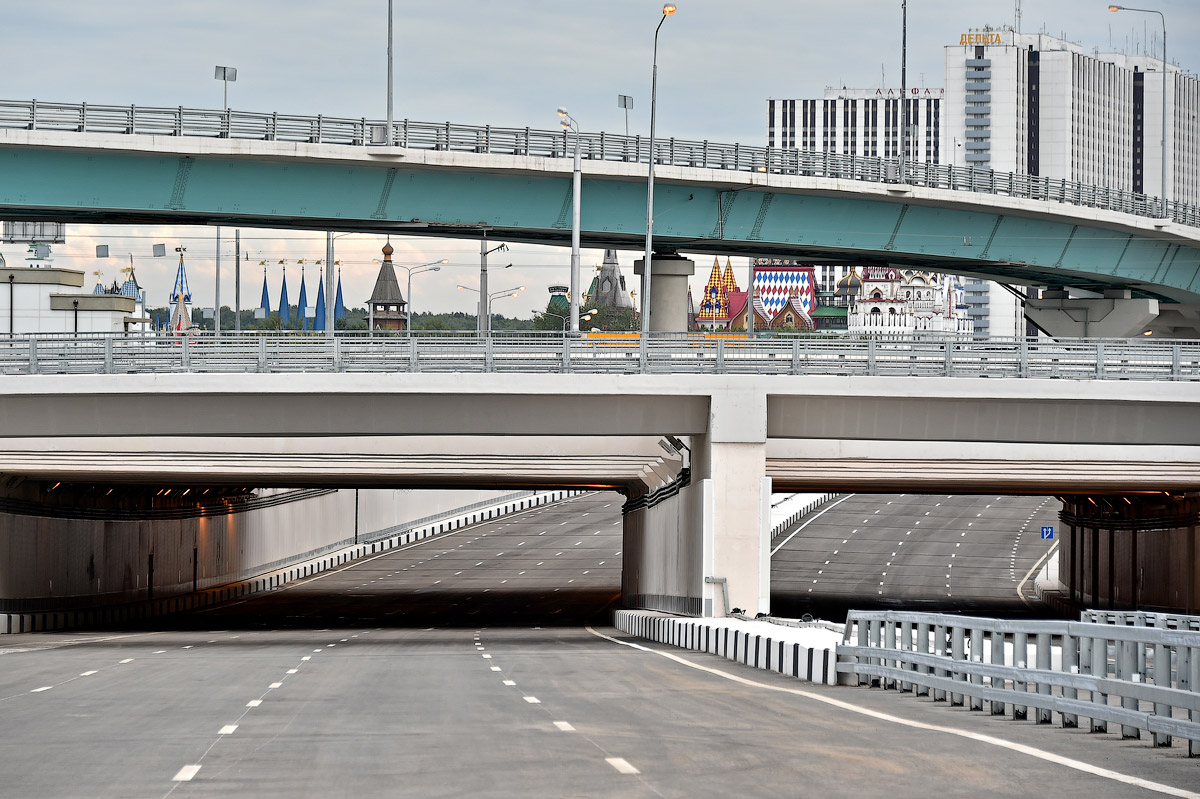 8. The section from Schelkovskogo to the Open Highway is planned to be completed in the first quarter of 2019.Until the end of 2018, two more parts of the Northeast Chord will be handed over. The first is from the Kosinskoy junction to Entuziastov Highway, the second is from Festivalnaya Street to Dmitrovskoye Highway.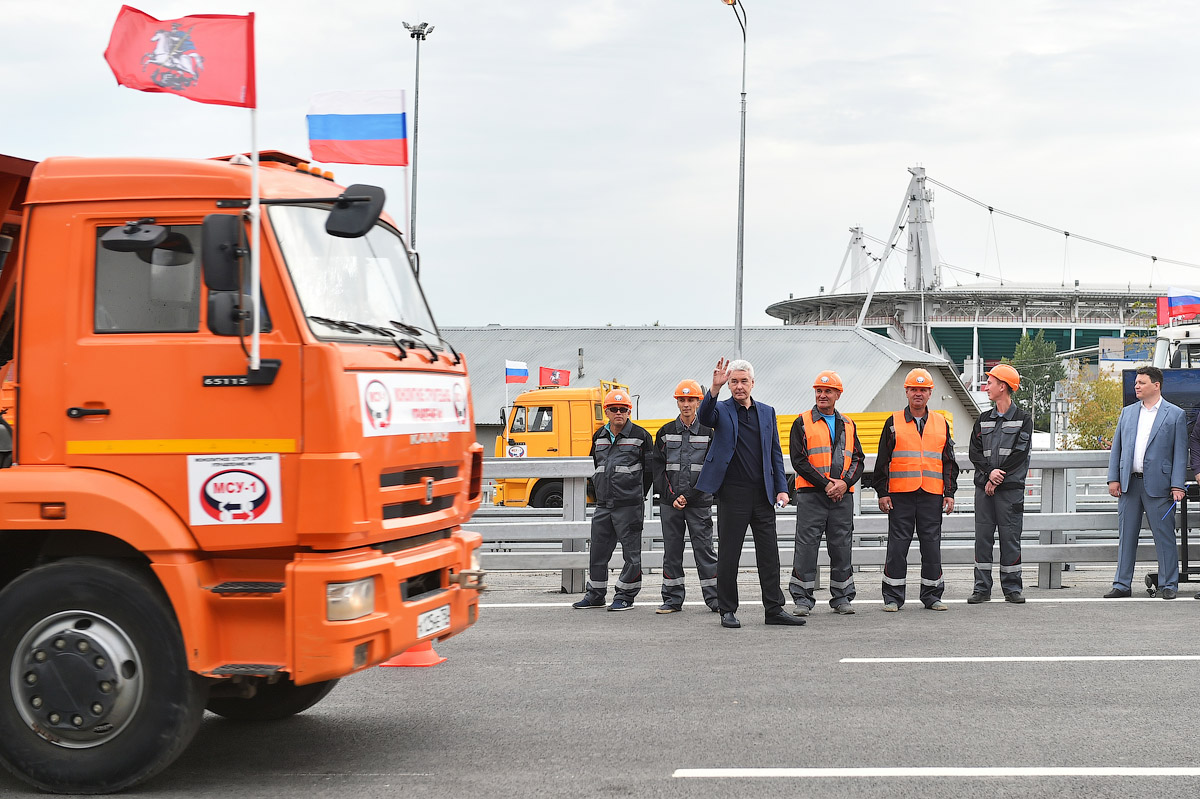 9. In total this year about 120 km of roads should be built, of which 55 are already introduced!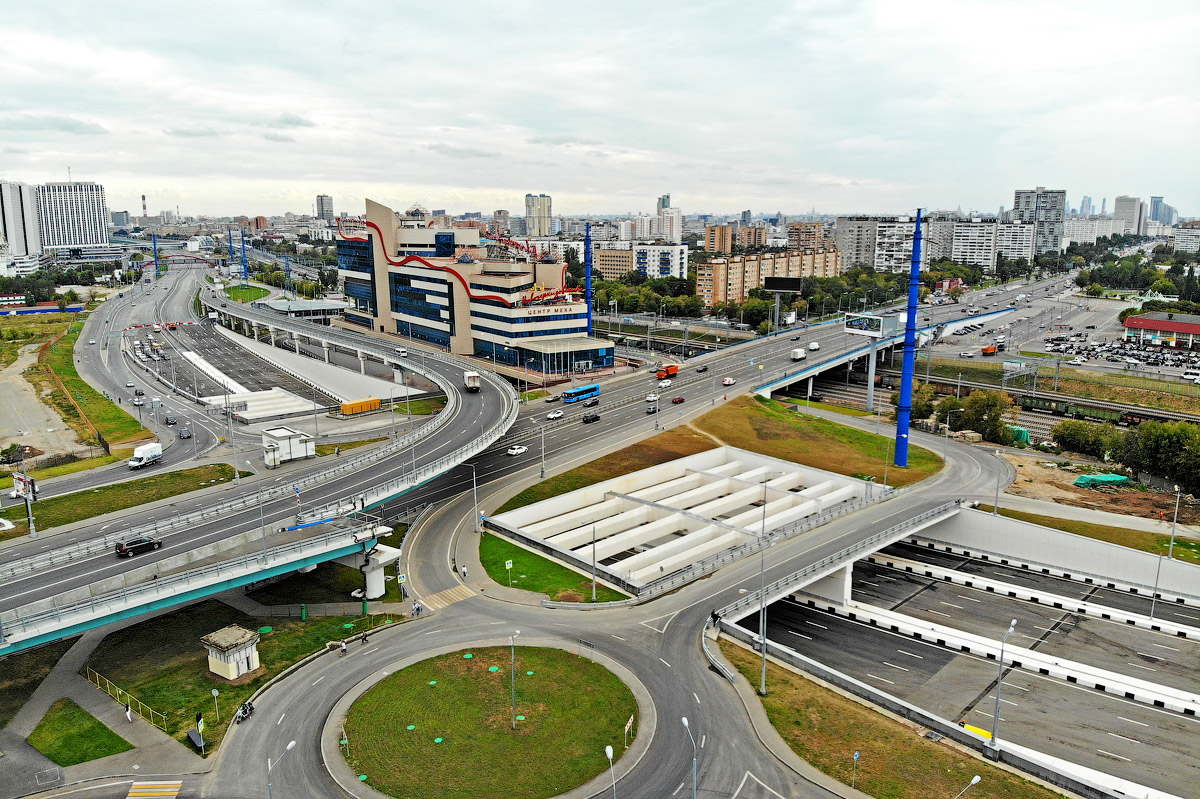 10. The northeastern 35 km long chord will run from the Moscow-Petersburg highway from the western side of the Oktyabrskaya railway, along the Moscow central ring to the new junction at the Moscow Ring Road - at the intersection with the Veshnyaki-Lyubertsy highway. It will connect major highways - Izmailovskoe, Schelkovskoe, Dmitrovskoe, Altufevskoe and Open Highways.
Related news
Chord grows image, picture