How opera is being introduced to Navalny fans and to the nationalists.
- Himself faced with similar operational work?
- In 2011–2014, I worked at the Center for Countering Extremism. At this time, just came the peak of protest activity. These are nationalists, terrorists, and Navalny rallies. There, these methods of work, which we are talking about, are used widely, as you understand. So yes, I also have this experience.
- In what capacity did you play, on whose side?
- For example, in December 2011, there was an anniversary of the brawl on Manezhnaya Square. I was then 26 years old. Like any young man, I had sportswear, sneakers. This is the starting set with which I could pass for such a nationalist carlan (young nationalist, recently joined). This is what I did.
A funny story then, I remember, turned out. Natsik gather from two sides with the aim of repeating the Manezhka and the Bortsukhs in order to besiege the first.Here I stand on Manezhka at that time with the head of the Center for Countering Extremism, General Timur Valiulin (at the moment the Head of the Main Directorate for Countering Extremism of the Ministry of Internal Affairs of Russia).
The deputy head of the GUVD of Moscow approaches us (at that time it was Viktor Golovanov), greets Valiulin, and I also wish him good health. He replied to me: "Why are you dressed like that?" And Valiulin replied to him for me: "We are taking root. He - to the Nazis, and I - in the opposite camp. "
A pocket album of a filer with photos of members of the Social Revolutionary Party and their descriptions will be received.


- Has Stirlitz ever been close to failure?
- Not. First, I really dealt with this topic, rotated in certain circles, made the necessary acquaintances. Roughly speaking, I knew what to wear, how and what to talk about, how to act in order to pass for my place among the same nationalists. Personally, for example, was familiar with Marcinkiewicz, better known as the Slasher.
In addition, the social network page was completely conspiratorial under the nationalistic one: the avatar with Hitler, and the "correct" set of groups, friends, etc. In 2011 there was a lot of curious about social networks.For example, at that time some district police officers even managed to make money on the topic of extremism.
- What is it like?
- I just came to the Center for Combating Extremism from the criminal investigation department. I get my first task for implementation. And the thing is this. In 2011, various innovations were introduced in the Ministry of Internal Affairs. For example, in each department there should be a precinct in the line of preventing extremism.
He was released from an insane amount of applications from retirees, and the "Officers of Russia" organization paid an additional 25 thousand to the salary of 25 thousand. For that time it was a good salary.


And one policeman in Yasenevo, in order to improve the performance of his own work, created a group of VKontakte, which he called "Right Forces Yasenevo, unite!"
Basically, the group was joined by schoolchildren who sat under their real names. And this precinct officer, who is also the administrator of the group, easily "punched through", and then visited them home. In general, he earned money and increased statistics, until some very suspicious type came out to him, who offered to unite.
The divisional then was frightened that this was an autonomous cell of resistance, and reported to the management. As a result, they sent me. I checked the information, this type turned out to be a political clown.
- Have you taken your people at rallies?
- It was a couple of times, almost taken in the crowd. I remember, there was an opposition rally of absolutely all stripes on the Arbat. I walked in a column with the nationalist Dmitry Demushkin. Suddenly, they break away and joke around Kievskaya Square to beat Caucasians. I go with him, throwing up my arms, shouting: "Russians, go ahead!" - to infiltrate. And suddenly a tough "screw" begins.
I then clung to the wall, and they did not take me. Maybe my face says "policeman." In general, there is a ksiwa in such cases ... But it does not always help, you just do not have time to get it.
For example, among the opposition, a video of joyful emotions caused a storm in which a policeman famous for anti-extremism opera Alexei Okopnyi dubs and closes his hands ....


- When investigating which types of crimes do you often have to reincarnate?
- Drugs. I remember once at the dawn of my career I caught a drug dealer. It was known that he sold them from his hands on the porch of a Moscow fitness club. Bookmarks in those days did not. At that time I was actively involved in sports, I was pumped up.Well, they say to me: come on, take off your T-shirt and go "shine" the bitsuha at the reception.
So I went to the stars, sipped protein shakes. And in fact I went and watched the situation ... In fact, there are such car stories. It was a golden time in my police career. The criminal wanted list and the Center for Countering Extremism were very interesting, full of work.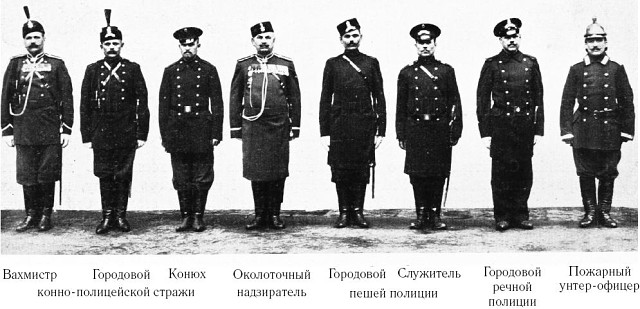 The employees of the operational search bureau, or the "sevens" (the name went from the 7th Department of the Ministry of Internal Affairs of the USSR, which oversaw the surveillance service), the inhabitants know only from films and tabloid literature. After all, the bureau employees are absolutely real, but they do not exist on paper.
They do not carry weapons, like the rest of the police, they do not have ksivs, and they receive salaries according to ... numbers that replace their real names. Work as a "literary Negro" - the result is, but no one will ever know the real author of the work.
REFERENCE "MK": "Vladimir Vorontsov worked in the Ministry of Internal Affairs from 2005 to September 2017. He started with a simple employee of the faculty on the metro. Then four years engaged in the investigation of theft, fraud, drug possession, murder in the threat of danger.For three years he worked at the Center for Countering Extremism. The last place of work in the Ministry of Internal Affairs was the temporary detention center (IVS) at Petrovka, 38, in the post of operational duty officer. "
- Vladimir, the work of OPB employees is classified and even "their own" sometimes do not know what is actually happening there. Nevertheless, during all the time of work in the system, did you come across people "from there"?
- In the Ministry of Internal Affairs, in principle, there are two very closed structures - this is the BPS (operational search bureau) and BSTM (bureau of special technical events). Employees of the OPB perform a variety of tasks - they monitor, extract information, and search. BSTM is a telephone wiretap and web snooping.
Indeed, the staff of these units work as illegals. Not that ordinary police, even their relatives sometimes do not know what they are actually doing. I once thought to go through special courses near St. Petersburg and transfer to OPB, but then I changed my mind.
- Why? Salary is not arranged?
- No, it's not a salary. She is just among the officers of the PBU and BSTM higher than the rest of the police. I did not go, because in the conditions of this structure it is very difficult to fight for your rights.The bureau, for example, does not issue a certificate of employment and there are no job regulations. People who work in the office, in fact, have no rights.
Group portrait of fillers.


If, in a disciplinary sense, something unlawful is committed against such an employee, then he simply does not have a "standard" to go and appeal against the offense. Such an employee also cannot hire a representative, demand an employment contract on his hands, because all his work is directly connected with the state secret.
- And how, for example, can violate the rights of an employee of a closed unit?
- My friend, who once worked at BSTM, faced an absurd situation in his time. It would seem that an employee of a closed subdivision, where the brightest minds, the color of a nation, really work, came to use his intellect, and instead of disclosing computer crimes, he is forced to remove snow in the yard. Yes, yes, it was like that. And because all tenders are concluded, and with the acceptance of work, questions arise. So it happened, he came to work as a geek, and they make you clean the snow.
- Nevertheless, people go to such work willingly?
- To be honest, today there is a shortage.And it comes to the fact that job advertisements in the OPB even hang on the Internet. Of course, these ads are trying in every possible way to encrypt, but any person at least a little in the subject immediately understands what it is about.


- How are the ads encrypted?
- For example, they write "criminal search officer", "operational work". Somewhere I even saw - "the operative in the criminal police", although we have no "police" since 2011.
- Suppose a person comes to the ad - and where is he sent?
- He is sent to a three-month course near St. Petersburg.
- What disciplines does the future BSO employee study?
- I didn't study there, but from my own experience I can say that ideally there should be psychology and acting classes ... When I thought to transfer to the bureau, to the central office, his employee is such a right guy old school - told how he served. For example, specifically he had to pretend to be an alcoholic, pardon the details, vomiting in the stairwell, so that he would not be burned by the object for which he was observing.
That is, it is not fiction from films or books, it is absolutely real methods of work. So without acting and creativitynowhere. After all, they should be able to pretend, be introduced, act outside the box, on the basis of the situation to improvise. But I strongly doubt that the old traditions are supported now. The level of training "trappers" fell heavily.
- Why?
- Because in general, it falls in the departmental system. When I was single, I had a date with a stewardess. She told how they - as a matter of fact, attendants - are trained to render first aid in case of a bullet wound, to extinguish fires, to negotiate with terrorists, to transport dangerous goods. I was stunned by this story. I remembered my training in a police institution, and I wanted to cry bitter tears.
A group of filers and heads of surveillance services in Moscow and St. Petersburg.


Our training was reduced to the fact that we were rotten in the outfits for the protection of this training center or engaged in hozrabotkami. In general, such trends. And I do not exclude that in this institution the quality of education has fallen very much. Again, I remember one veteran of the RUBOP from Shabolovka, who many years ago complained that the quality of "outdoor advertising" was falling dramatically ... Modern "tramplers" with incomprehensible black handbags over his shoulder can be seen with the naked eye.Who are they trying to fool?
- Apparently, the veteran has something to compare?
- Recalling the work of the 90s, he told a story worthy of textbooks. Developed one authority. And the "tramplers" came up with a legend - to come to his apartment under the guise of plumbers. Before that, they had carefully prepared - they found special blue overalls, like plumbers, tool boxes - all as it should.
They have a standard task: to get into the apartment, to conduct a so-called operation, that is, to listen, who comes, what catches the eye, what they are talking about in the apartment, while they fix the crane, etc.
As a result, they do the work of plumbers, get the necessary information and in the end steal the mixer from the bath. And time was dashing, there is no money. In general, everything in the complex and the mixer sold on the market, earned money. The authority didn't even have a drop of suspicions that they were policemen. What self-respecting cops will steal a bathroom faucet?
http://www.mk.ru/social/2018/06/06/kak-ya-vnedryalsya-k-ekstremistam-rasskaz-ekssotrudnika-centra-e.html
Filer F. Krylov in common clothes. 1903
Related news
How opera is being introduced to Navalny fans and to the nationalists image, picture