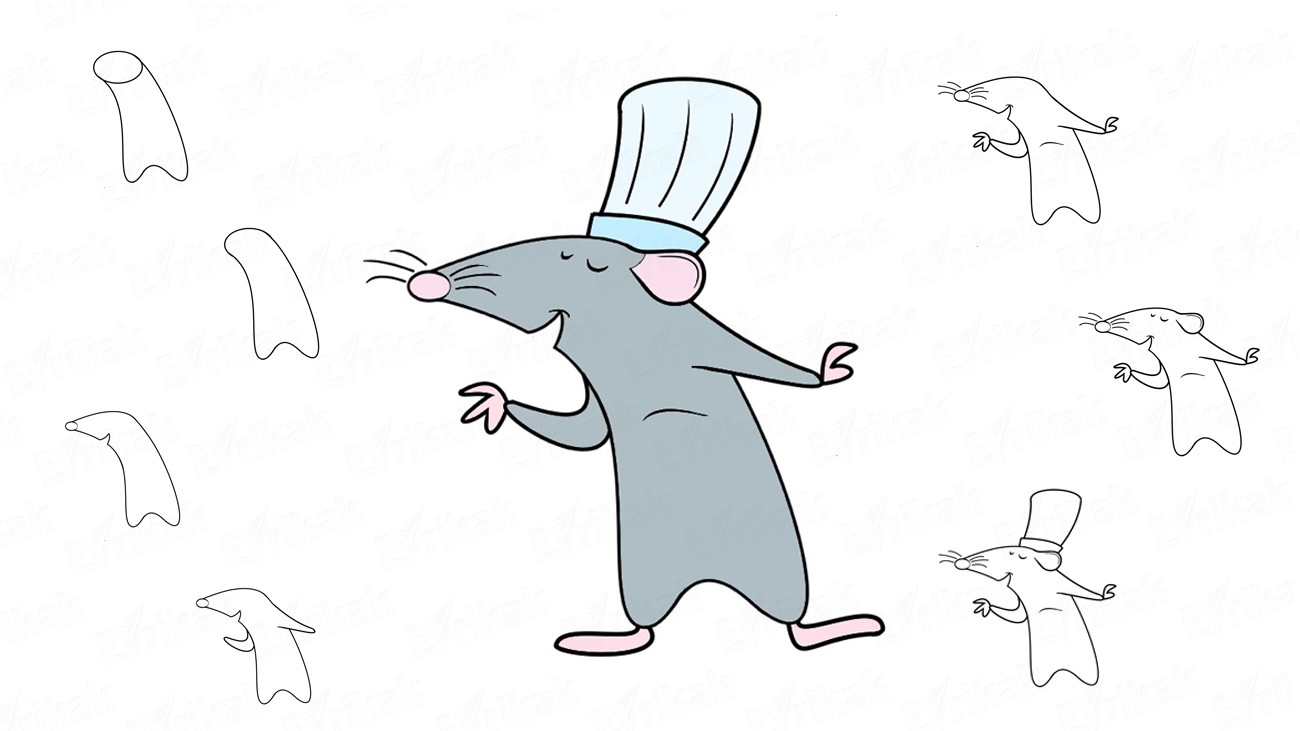 How to draw Remy from the cartoon "Ratatouille" (+ coloring)
1 704
The little rat Remy is the main character of the cartoon who dreamed of becoming a chef. He had a culinary talent, although not all of his family approved such a passion. It is on the promotion of the character as a cook that the cartoon is built. It will be interesting to all children thanks to the many fun moments and the idea that everyone can achieve their goal.
And to portray a rat is quite simple. In addition, drawing will help develop the fine motor skills of the kid.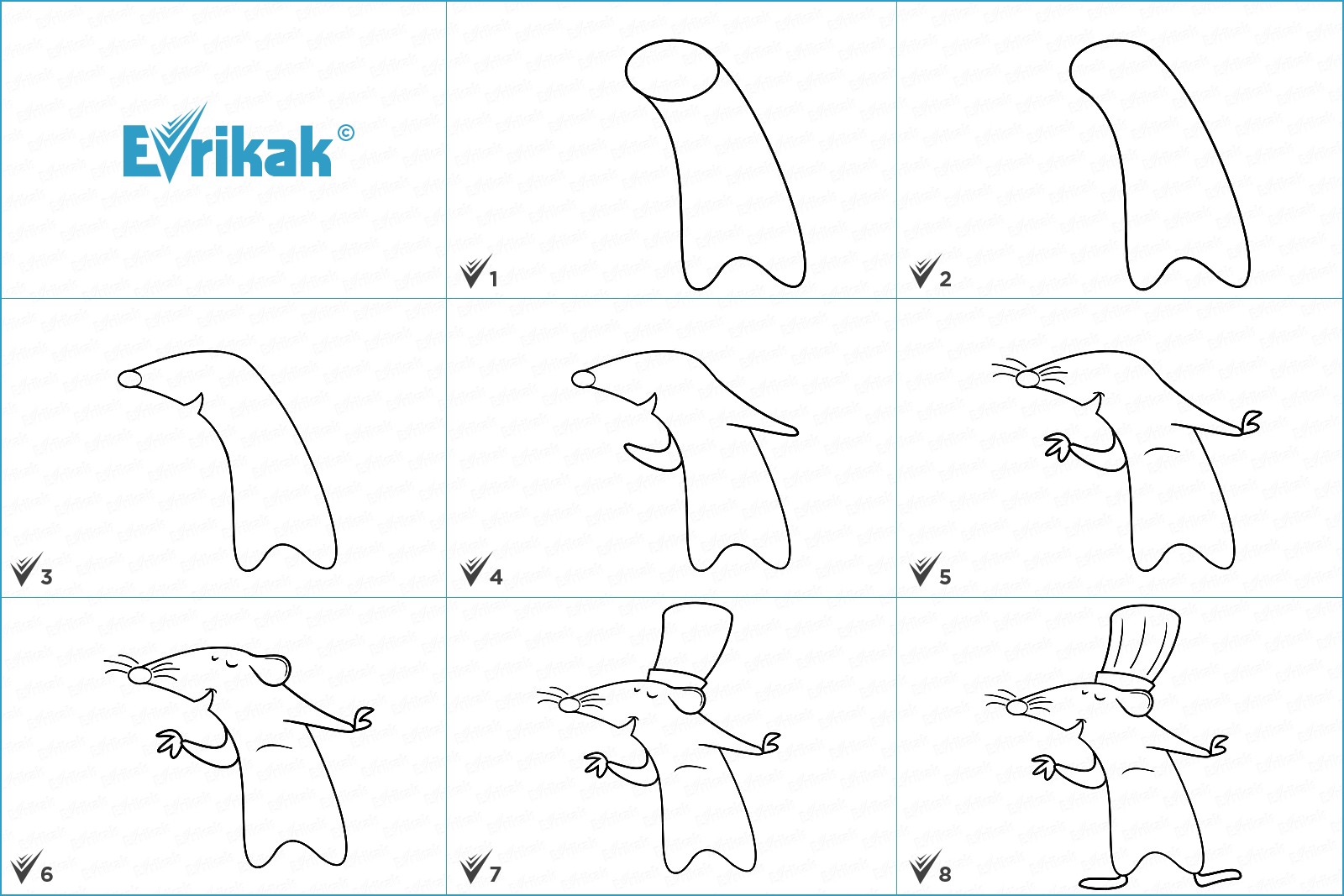 We have an online album in which you can draw a rat Remy from the cartoon "Ratatouille" right on the site. Want to try? Follow this link. Or draw directly on the site.
Choose how you want to paint.
Auxiliary figures
First you should draw an oval stretched vertically, slightly curved to the left. From the bottom you can immediately separate the legs. Mark the head with a small oval on top.


Correct contours
Lines that share shapes, erase.The contour should be solid.


Nose
To the left of the head, add two lines, gradually narrowing them. At the end draw a small oval. Draw a smile under your nose.


Arms
Limbs thin and rounded at the end. The left foot is bent at the elbow.


Palms
Younger children can sketch them. If the child already knows how to own a pencil, fingers can be drawn as in a cartoon.


An ear
Draw him pressed to the head in the form of a drop. Remy's eyes are closed as he sniffs at something.


Cap
The little rat is a real chef, and they usually wear high white headgear. It is easy to depict it as a rectangle, then make the corners rounded and add a bezel.


Paws
They are turned in opposite directions and are drawn in the form of small elongated ovals.


We color
Paint Remy gray, ears, legs and nose pink, and the cap is light blue.

We offer to color the finished drawing of the little rat online. This instruction is suitable even for the smallest.
Choose how you want to paint.

If you see an error, please highlight a piece of text and clickCtrl + Enter.
Related news
How to draw Remy from the cartoon Ratatouille (coloring book) image, picture, imagery