Restaurant Museum in the center of Batumi (Georgia)
You know, I am one of those travelers who are convinced that ordering drinks at a restaurant is not profitable, because they stand like hot dishes. And if so, it is better to have lunch. And I always order soup in restaurants. Do you know why? He replaces me with drinks. Economical and tasteful. Do not laugh, 20 years of traveling around the world with a backpack on their backs make themselves known and the fellow travelers will understand. But there are several places in the world where I order and drinks, and food and dessert. And to get into my elite list, you really have to be cool. Like, for example, the restaurant UOLLI in the very center of old Batumi. Do not wrestle with why he is so called, the answer is simpler than you think - the hostess is called Olya, hence "Olya". She managed to grasp the immense and connect the incompatible: a pedantic European approach to work (something that is chronically lacking in Georgia) with Caucasian expression.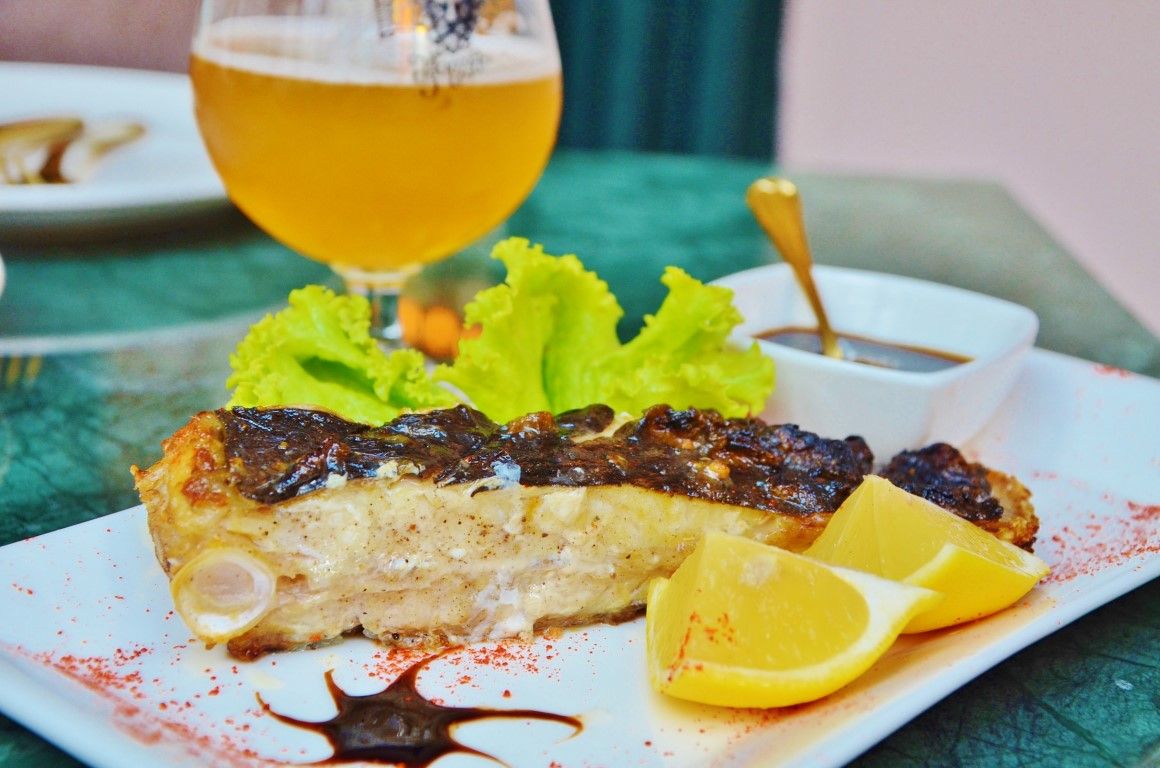 So, on the street the heat - the brains melt and refuse to work, handing over the reins to the stomach, which in turn now commands my legs. A couple of minutes walk from the Pioneer Park, and I'm at Memed Abashidze 43.This old house in the very center of the city, built in 1898, has been observed for six years. The monument of architecture of the era of the Russian Empire. He photographed him more than once in photo reports about Batumi. For a long time he stood neglected, forgotten. And it is 200 meters from the main square of the city, the Square of Europe. The guys transformed him, turning him into candy, what's outside, what's inside -
Colorful, is not it? This lion smiles at anyone entering for exactly 120 years -
The restaurant has two entrances. Both are very vivid and memorable. Usually, people come through the main one (we still get there), but you can go through the courtyard, it's even more interesting here.
This is the courtyard of the restaurant and you know what it reminds me of? Traditional old courtyards in the historical Sololaki quarter in the center of Tbilisi. I have a big article on this topic "Tbilisi Yards". But there you enter a courtyard and feel a bit like a stranger among drying clothes and curious grandmothers. And here you seemed to go to a museum and nobody prevents you from walking and watching, but also eating in the fresh air among greenery. By the way, there is a "paradise" for smokers, at last they don't bother anyone.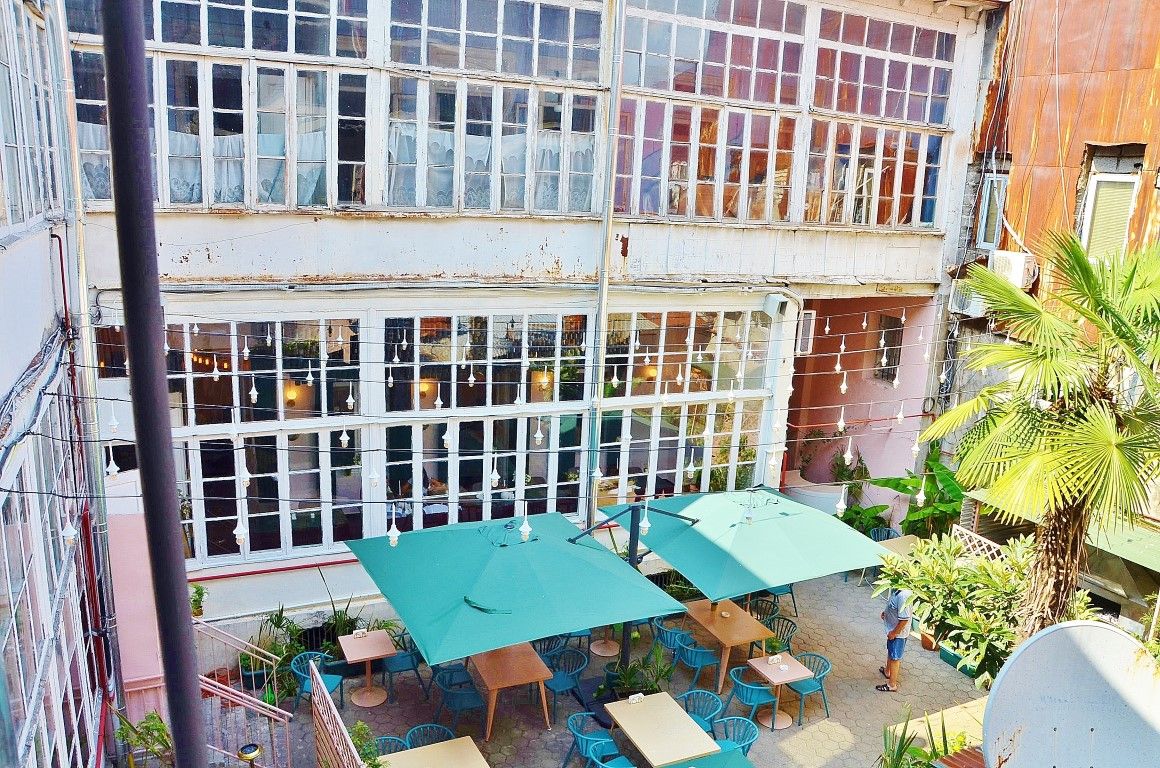 I love it when there are few people in the restaurant.But here such time is difficult to find. I was told a secret when the time for dinner ends, but it is not yet dinner time. This is an hour 3-4 days. Then, gradually, the places begin to fill up and, by seven in the evening, with high probability, you may not find a free table. Therefore, I am forced to hurry with photography, because you still have time to have lunch.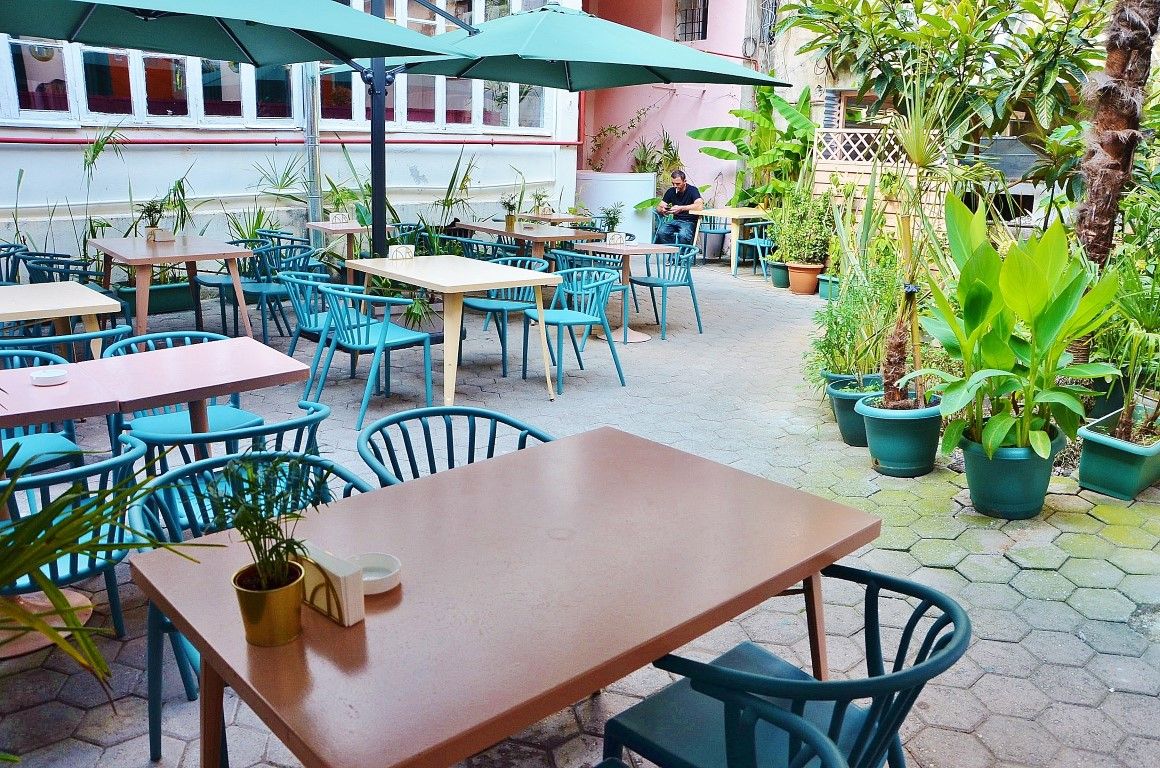 What else makes this restaurant different? First of all - the spirit of the long-gone era of Batumi, when Chekhov and Yesenin came here, when ladies in elegant hats slowly walked along the Boulevard paths, and brave Batumirians were prancing along the bridge. Today, these times are reminded, for example, of such an old mailbox, carefully preserved in a restaurant -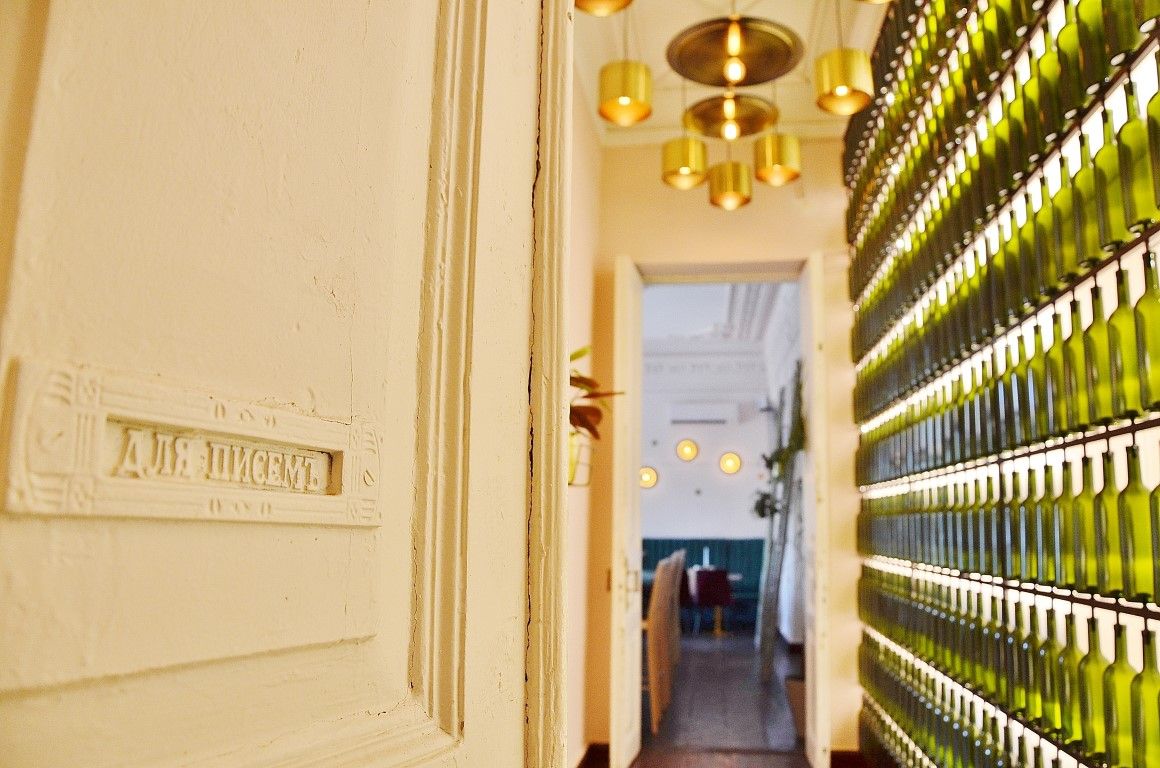 ... or stucco on the shelves that adorn the house since the time when our grandparents weren't born
Friends, and bake! Bake look. With a fireplace. In our era of air conditioners and radiators, young people no longer understand what a stove is. Moreover, such a stove, which is more suitable term work of art -
The restaurant has two stoves. Naturally, no one drowns them for a long time. But they are in absolutely working condition and when power plants stop all over the world, you will be able to throw firewood.By the way, the restaurant has two large halls and two small, family ones, or call them negotiation rooms. As you prefer. You sit near the stove with a fireplace and discuss the future of the world -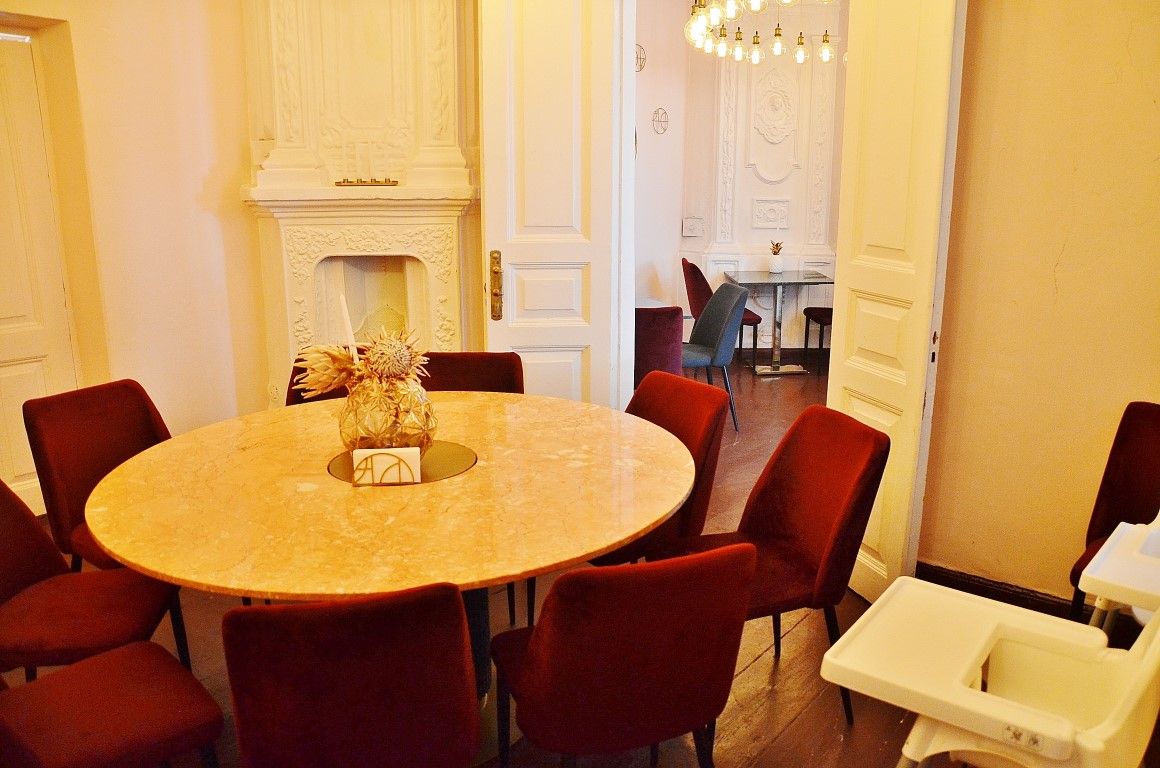 Here are the big halls, one of them. At the top of the bottle, you are not mistaken. Will they fall on your head? I do not think. There are such mounts that you can even hang a submarine -
And let me, I will not retell what dinner? Just because such an ignoramus as I do not even remember what I ordered. I'll just show you what I've eaten and let it remind you that it's time to eat and generally stop sitting at the computer.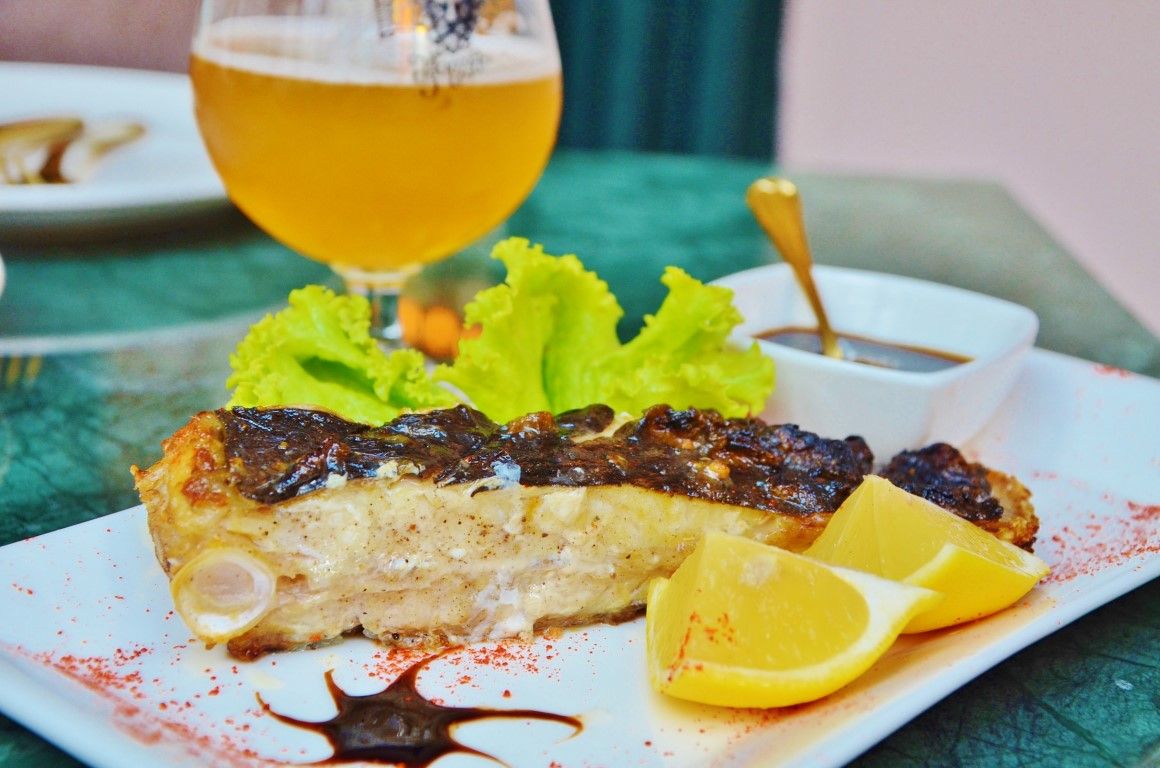 This is definitely called chikhirtma, traditional Georgian soup -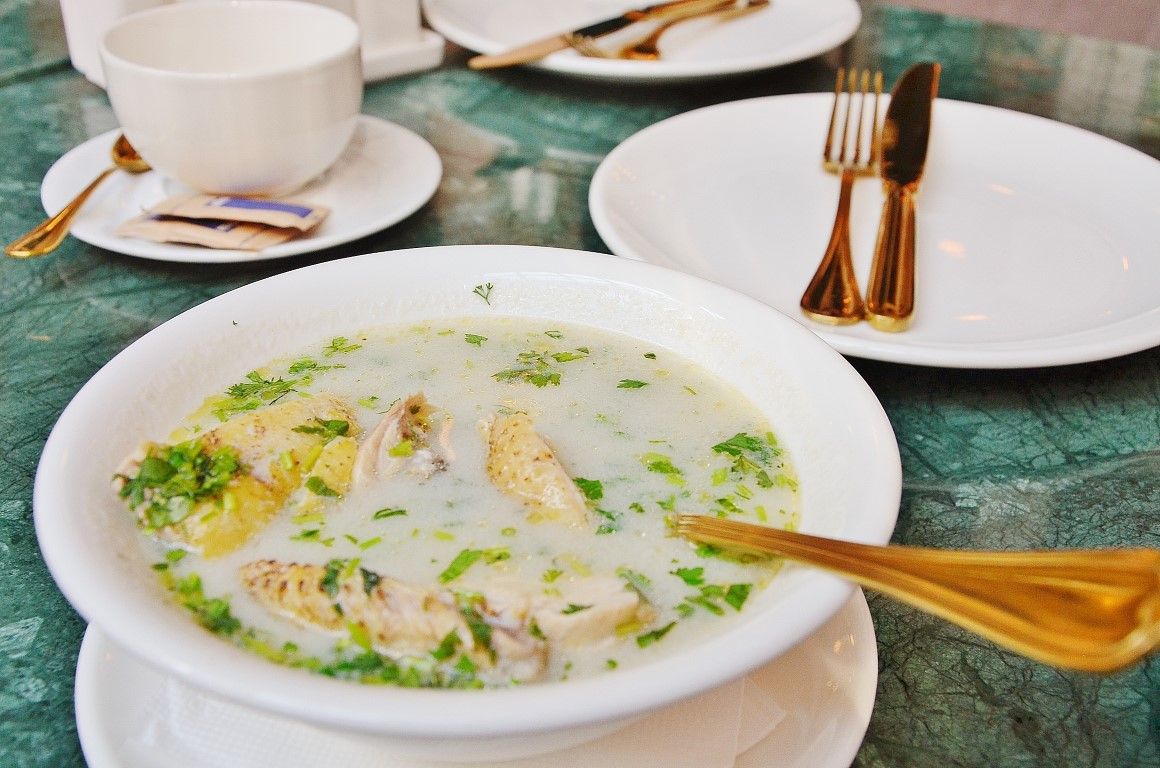 In Russia, this dish would be called "hot", in Georgia it is a little differently prepared and called ... how? Who will remind?
Oh, but I know what it is called! This is of course khachapuri. But some unusual, such rarely where you will meet. Preparing to above the fire, about the same way as kebabs. And served in this form -
The process of making khachapuri on a spit -
Again need the help of the hall. What is this dessert called, who remembers?
I thought for a long time, put photos of the toilet at the beginning or at the end? In theory, cultured people first go to wash their hands and then eat.But to begin the story with the toilet would be non-kosher. In short, everything is in order and as colorful as the mansion itself -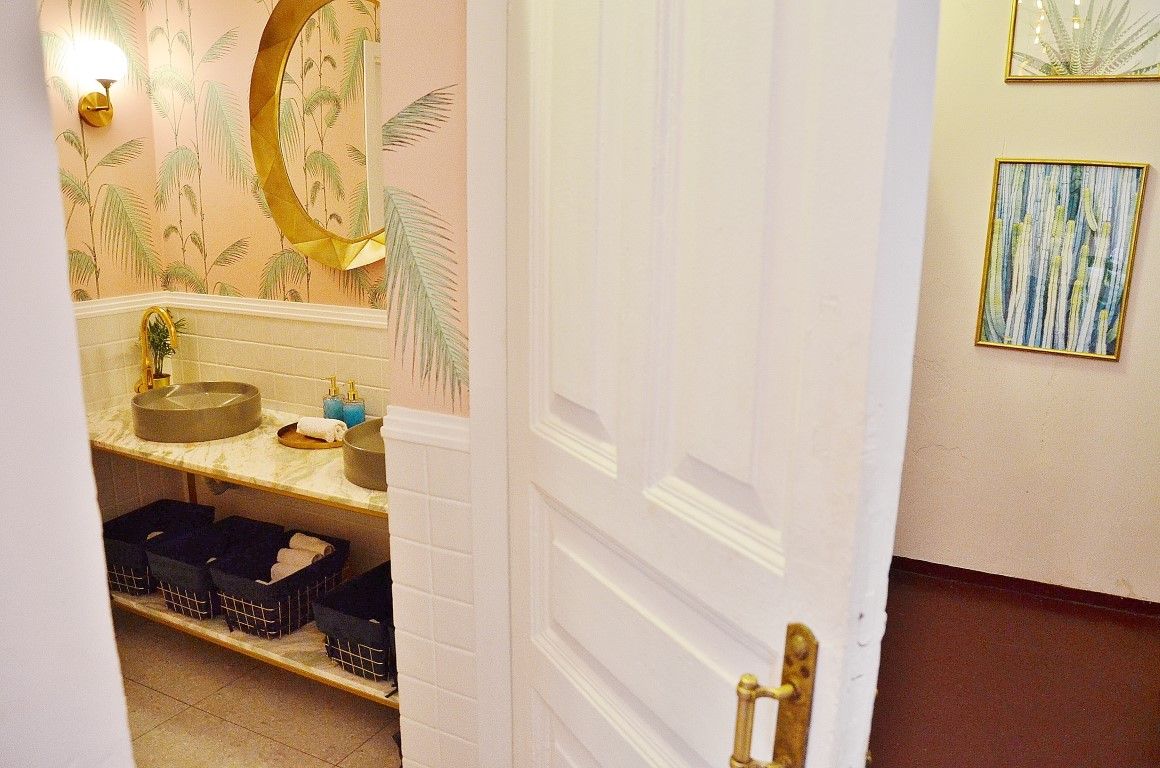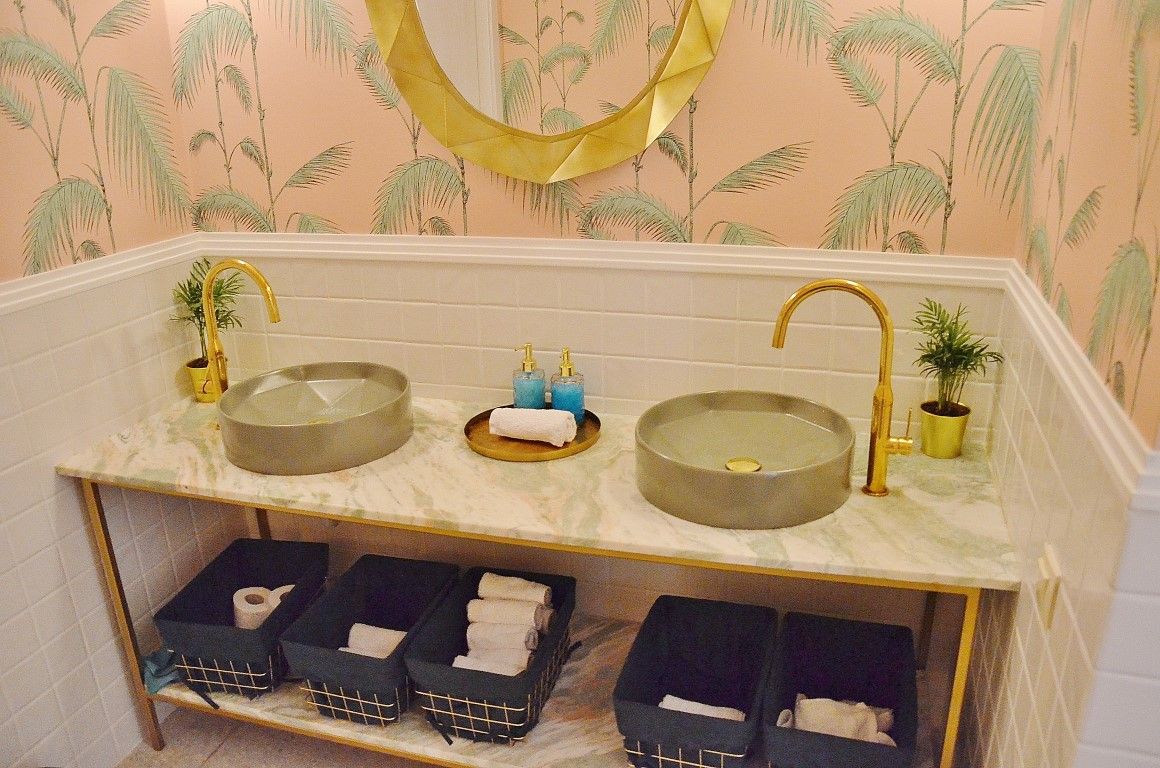 And this is the promised main entrance to the restaurant. But for me it is a way out -
Actually, I'm all fed and happy, like a cat.
There will be a desire to go on a tour - no problem. You can not even say hello from me, they will even let you go and everyone will show you.
Related news
Restaurant Museum in the center of Batumi (Georgia) image, picture