Russian means positive!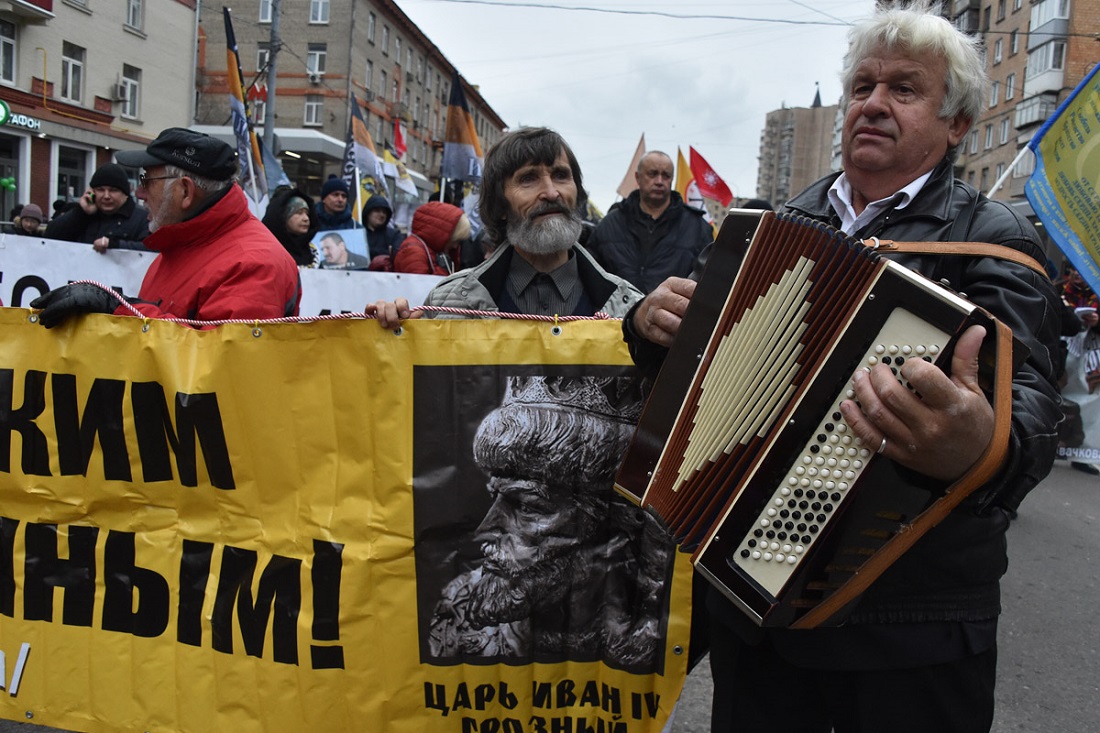 On November 4, on the Day of National Unity, my friends and I traditionally go on the Russian march. It used to be simpler: all nationalists gathered in one place, in Lublin, but in 2014-15, the nationalists quarreled and divided over Ukraine. One part remained in Lublin, the second marches on the opposite side of Moscow, from the Oktyabrskoye Pole metro station to the neighboring Shchukinskaya metro station. The first ones are rather against the authorities, and then for nationalism, the second ones are for the Faith, the Tsar and the Fatherland, and also a little against the authorities. The first were dispersed and screwed up today, the second - no.
I was in Lublin many times ... Now I am in Japan, but I really wanted to see how things were going on another front of Russian nationalism. Therefore, I sent on the march a special correspondent who captured this show.
It turned out that everything was very fun and positive. A sea of ​​people (about 500, maybe), happy, joyful faces. Even the gray November day became brighter.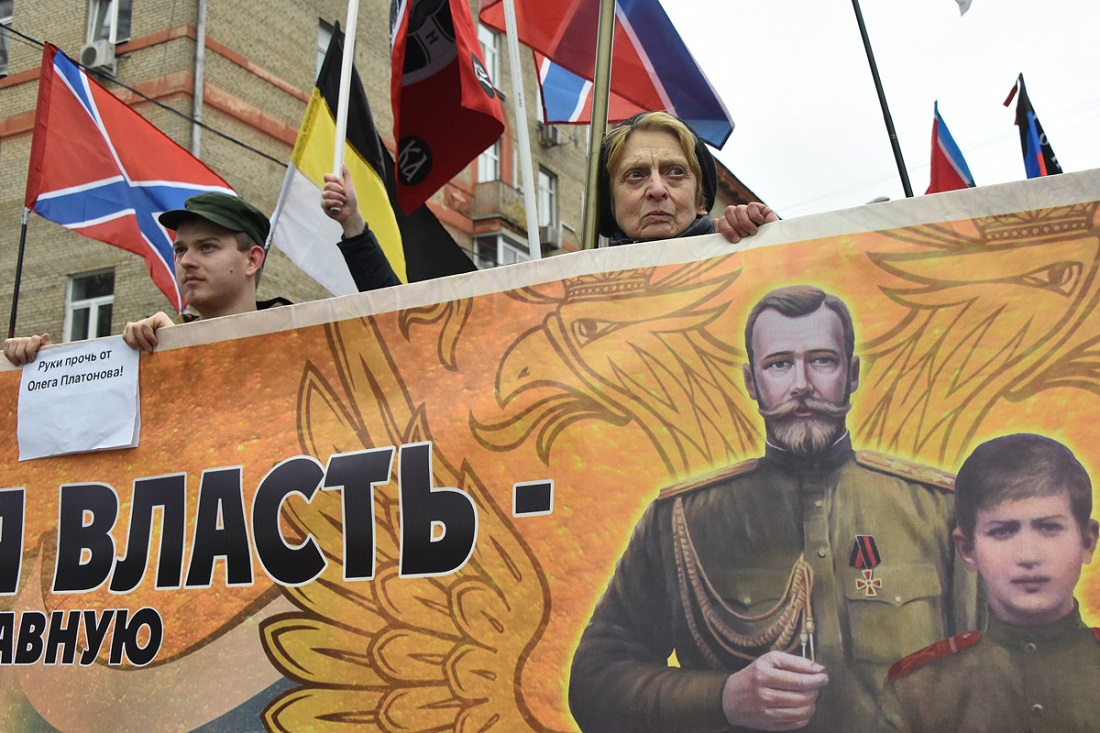 There are wide smiles on their faces!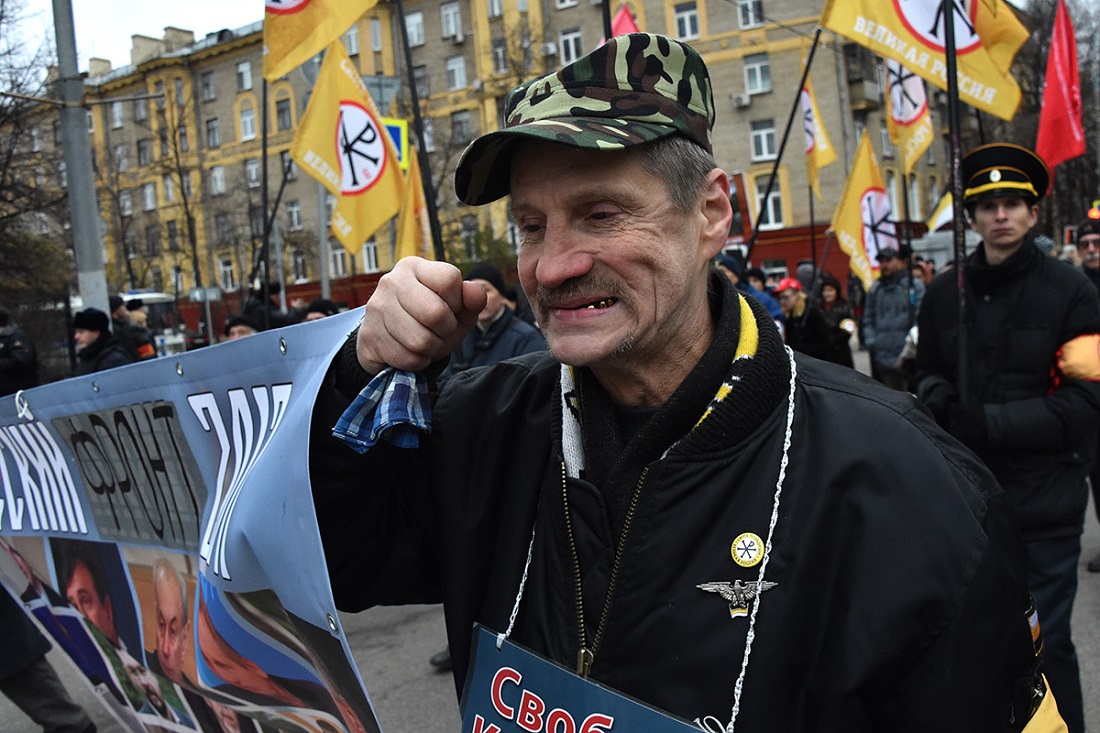 A lot of interesting posters with witty slogans, such as "God return the king" and "Alcoholism is a disease, prohibition is a medicine."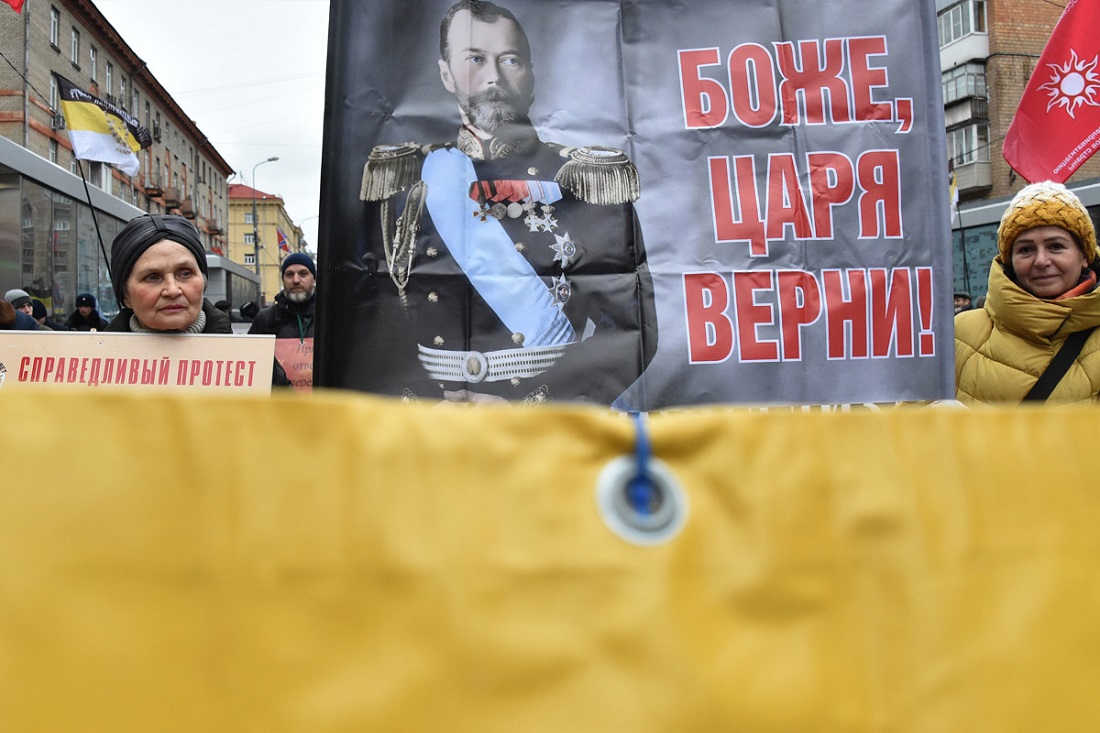 And rightly so, Russian means sober.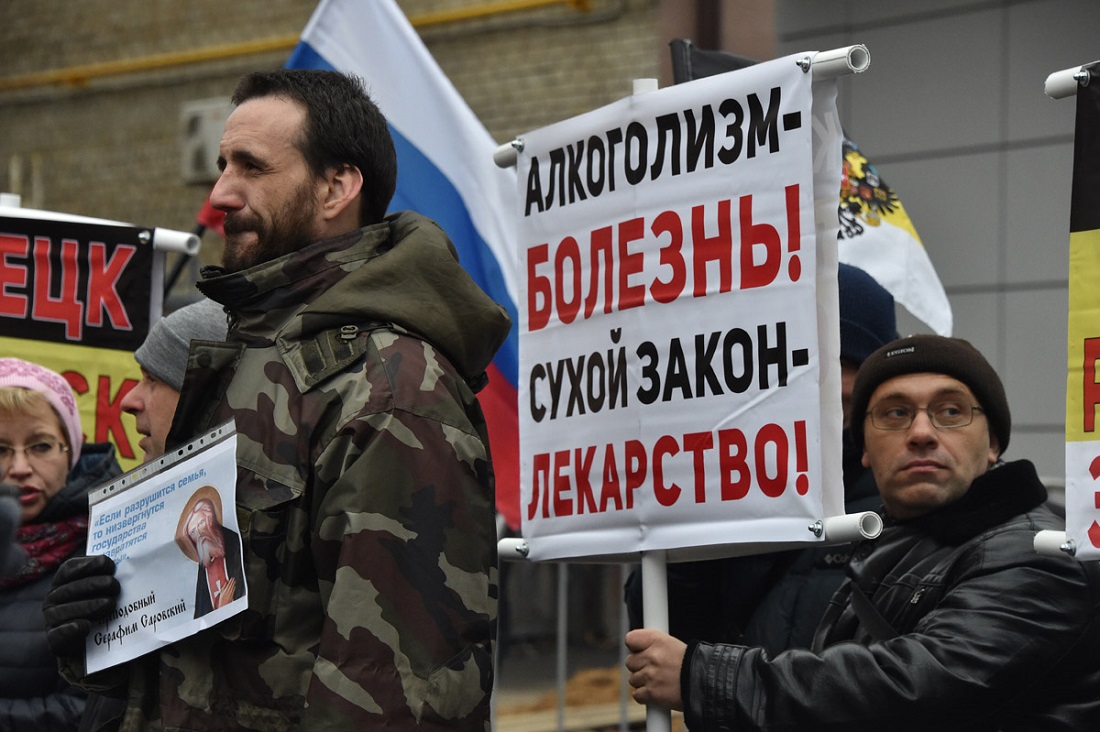 Someone brought with him banners.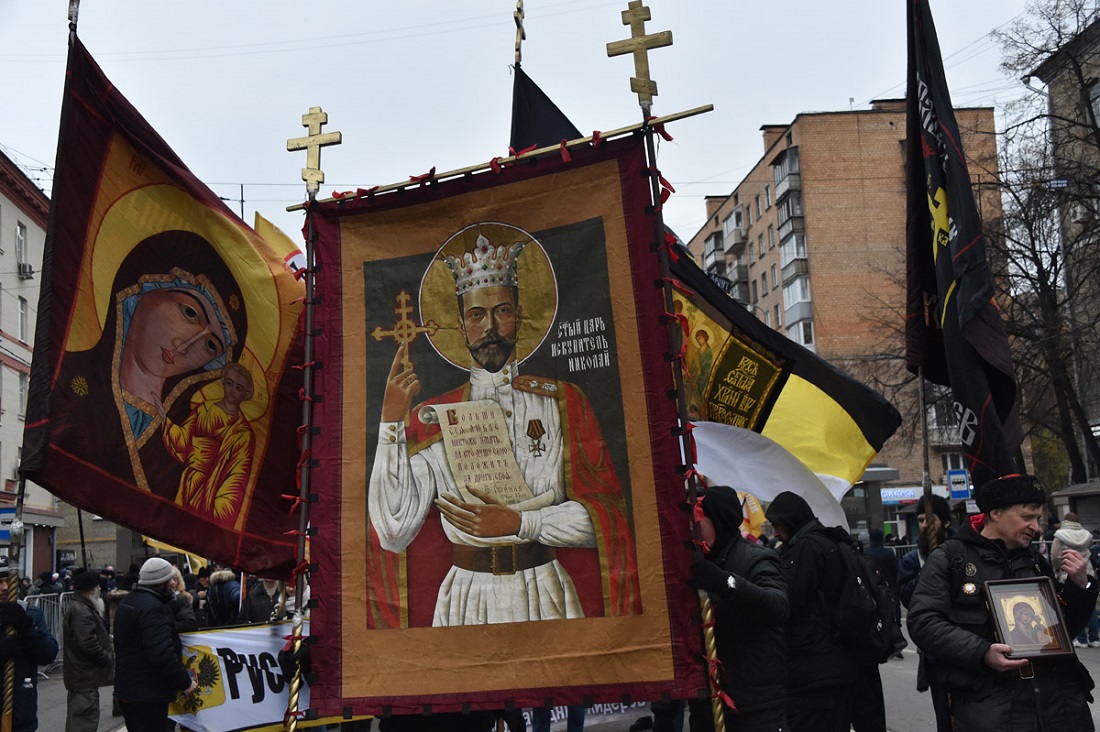 Oh, and who is this with us? The same, one might say, moral core, Archpriest Vsevolod Chaplin himself.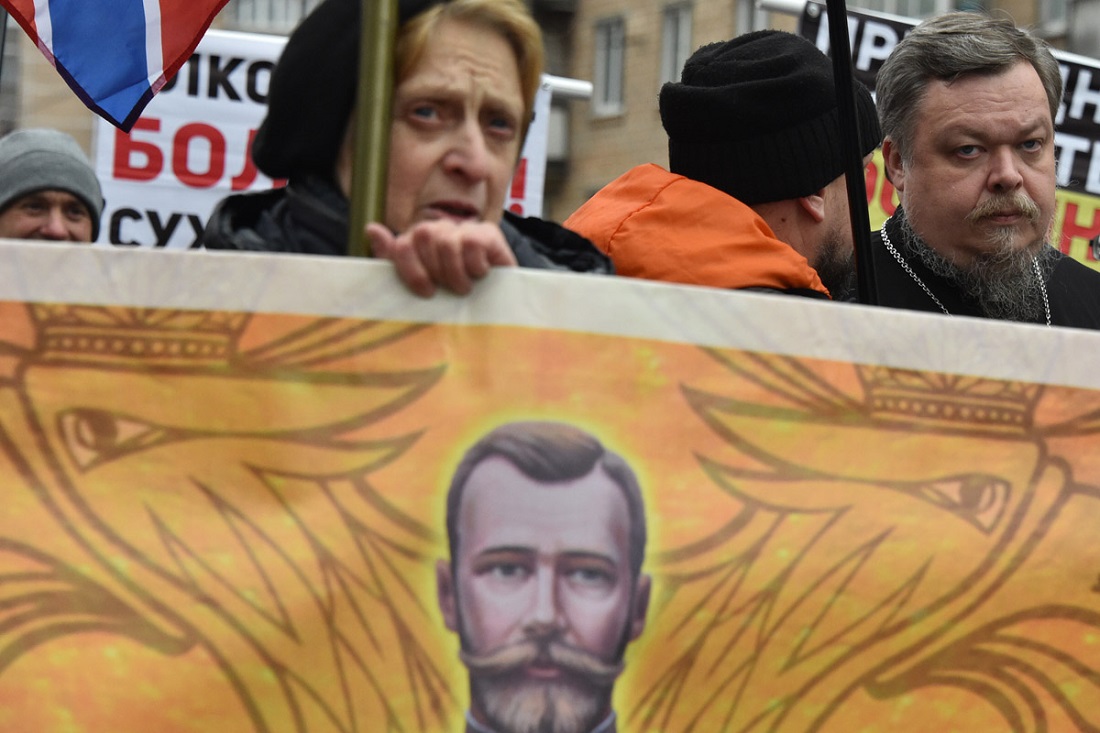 Many flags of Novorossia, the DPR, portraits of Russian heroes, like the fallen - Bednova, the Brain - and the living.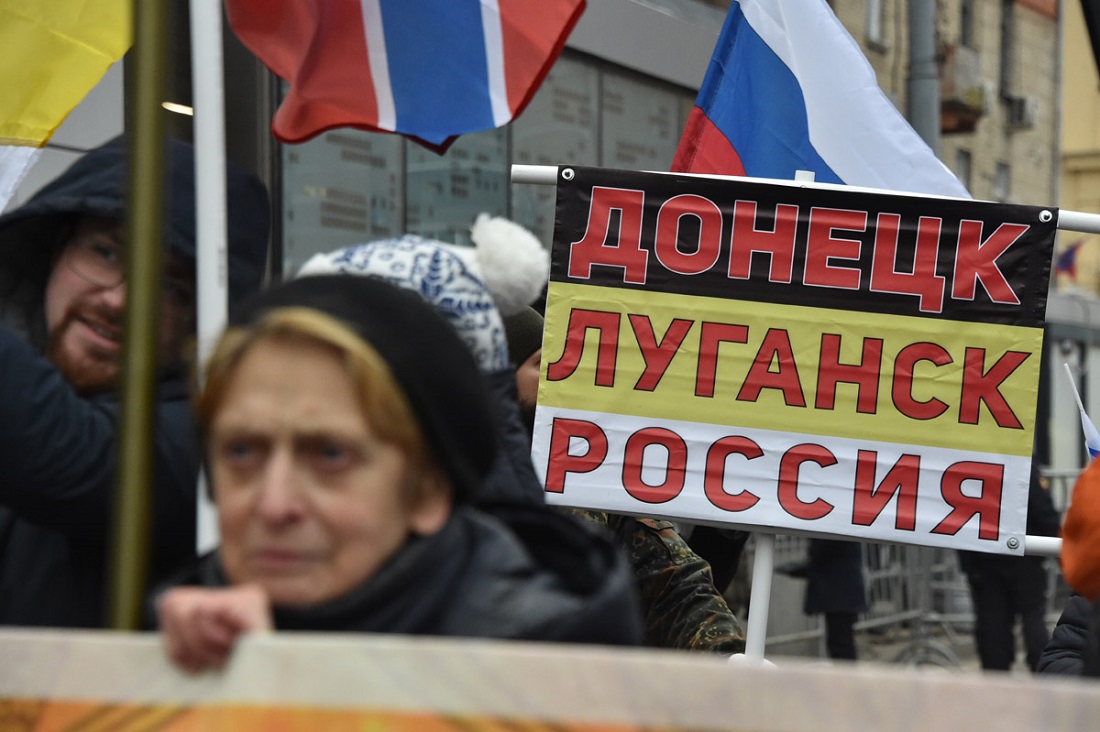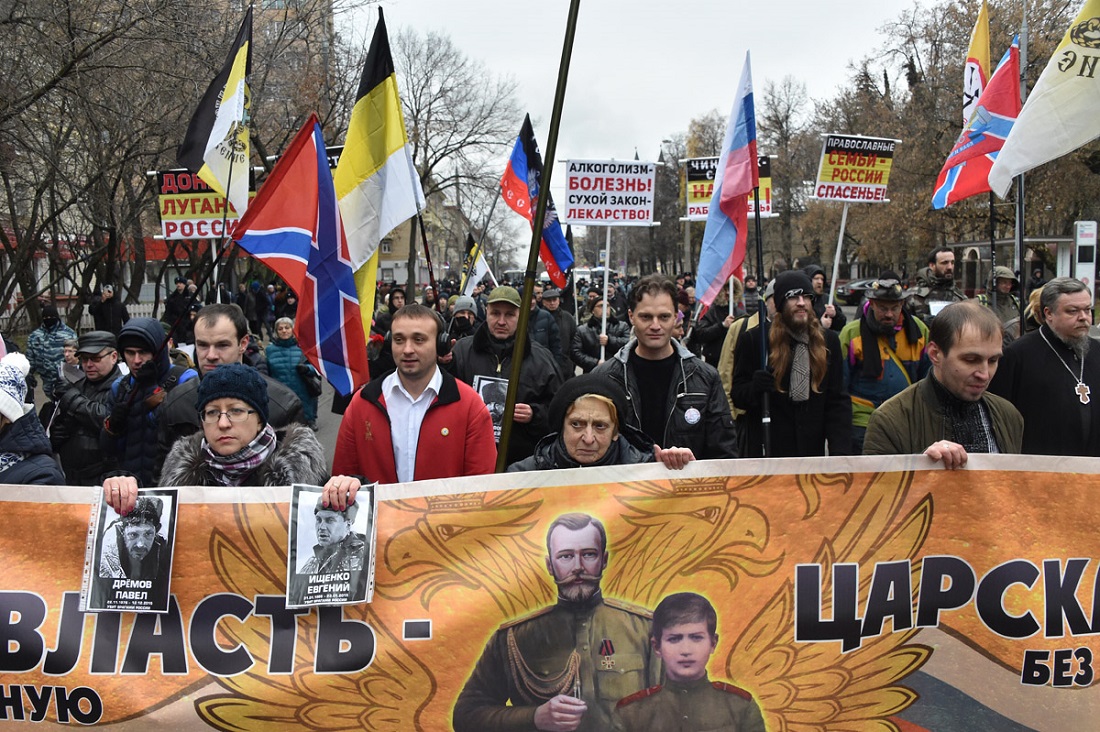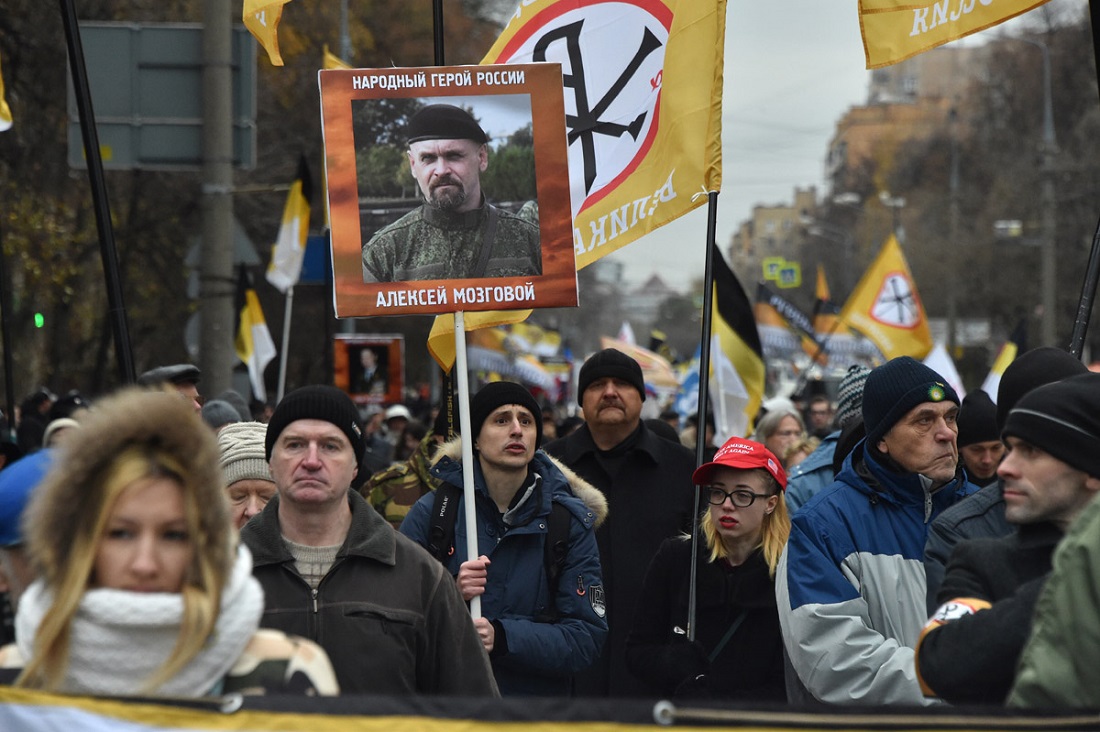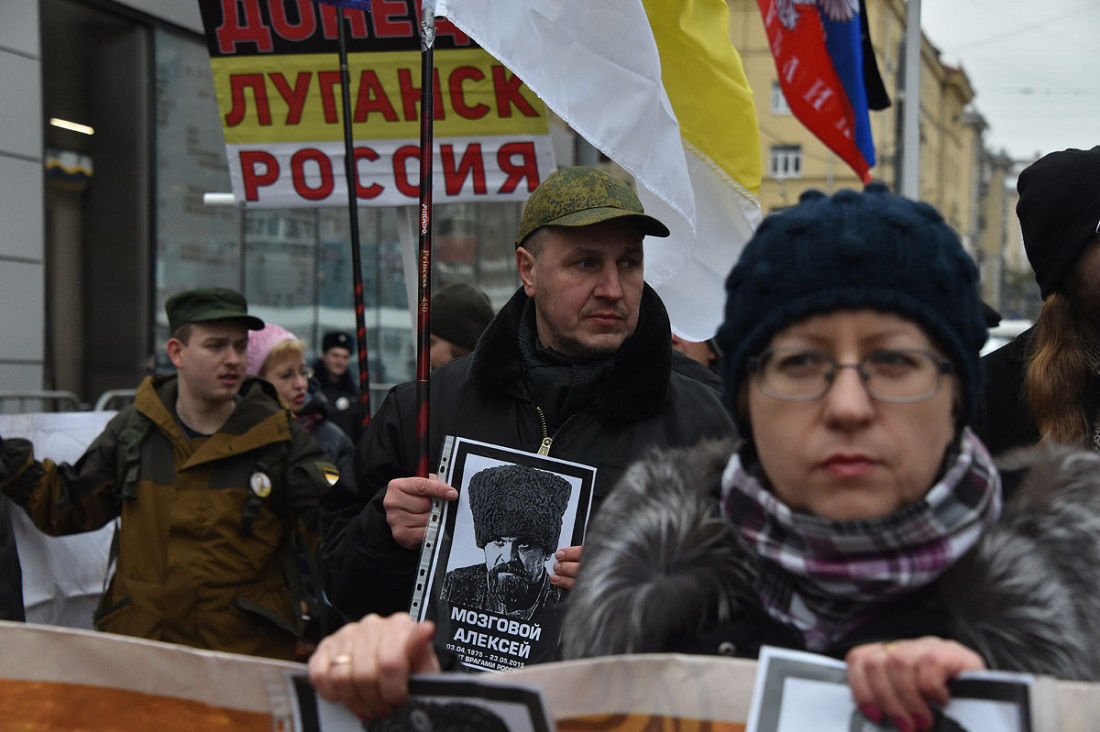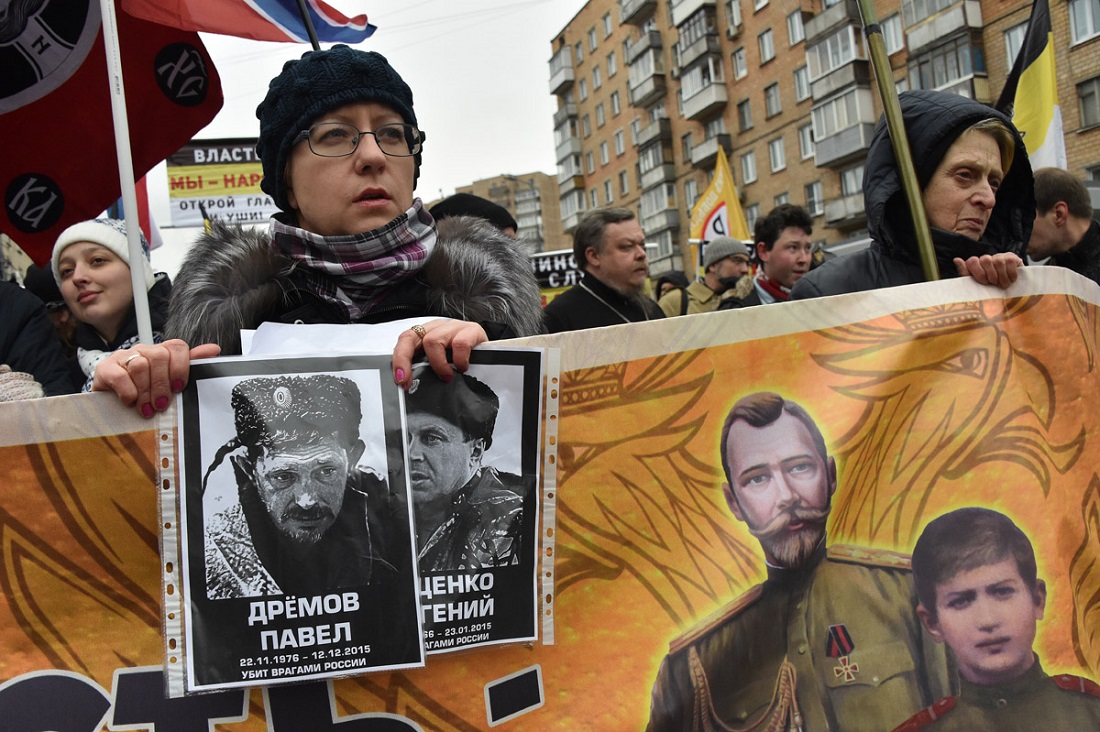 For example, Igor Ivanovich Strelkov-Girkin, the hero of Slavyansk.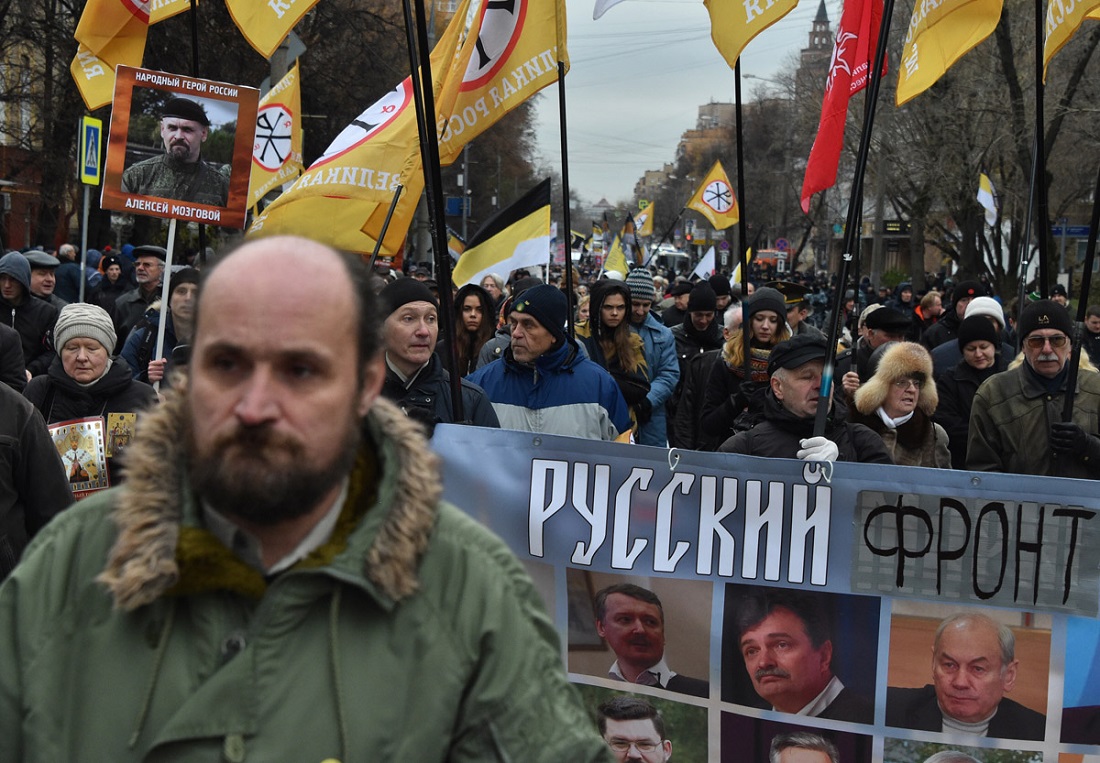 Veterans of Donbass are noticeable: they are richly decorated with medals and badges indicating a glorious battle path.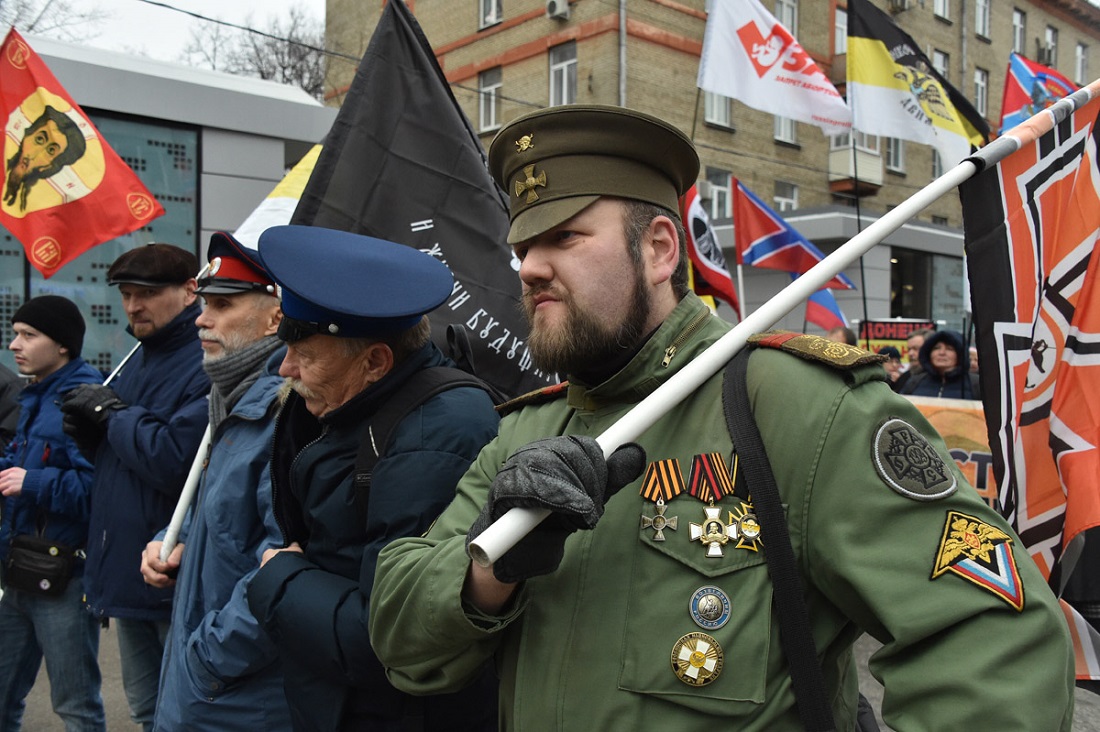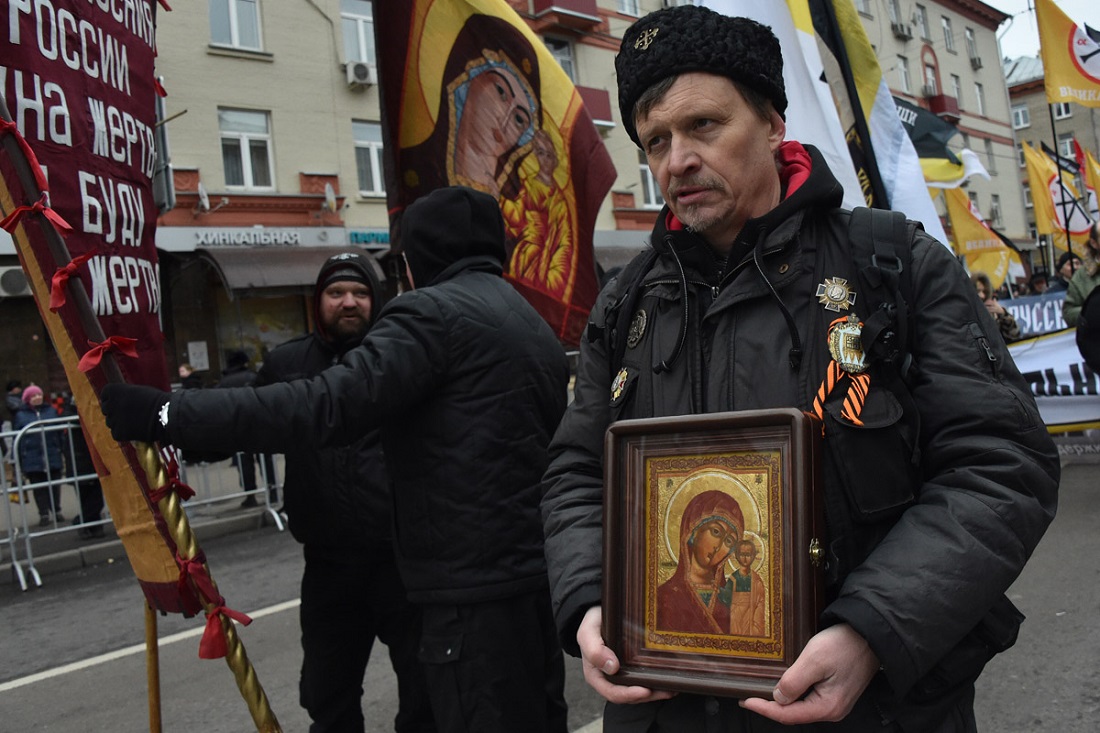 All extremely positively disposed: here comes a man with the flag of the USSR, and none of the monarchists are not opposed. Full pluralism of opinions.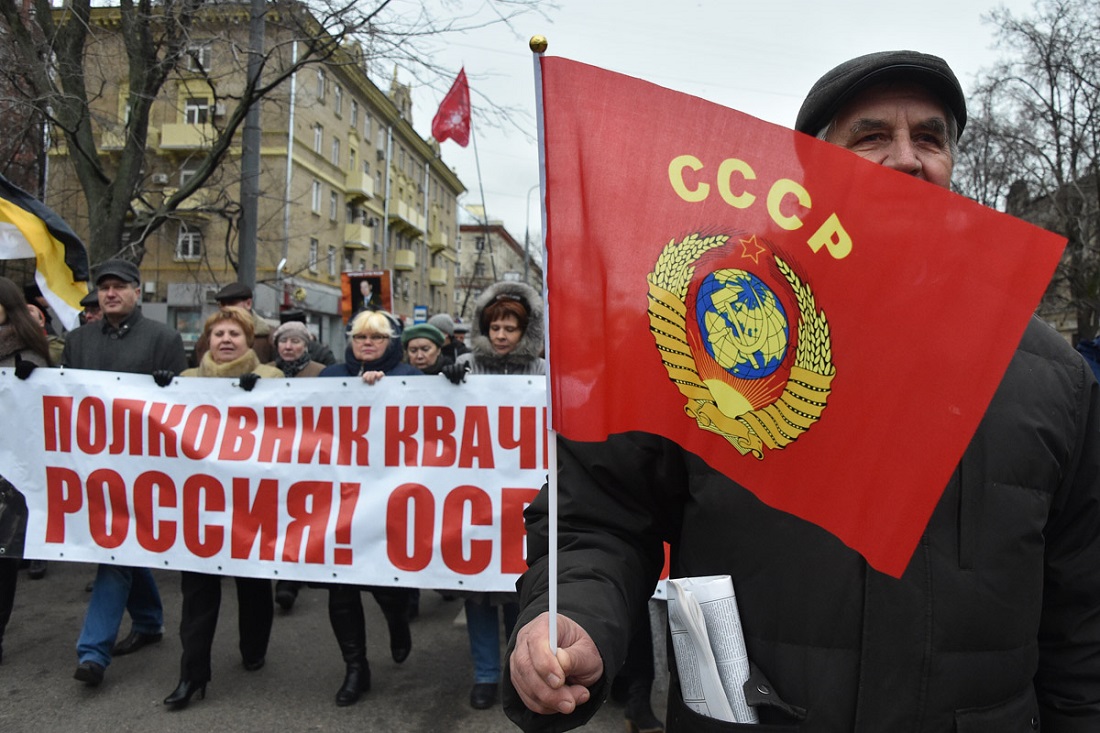 The marchers rightly express the demand for freedom to Russian political prisoners. Judging by the banner, Ivan the Terrible was among them.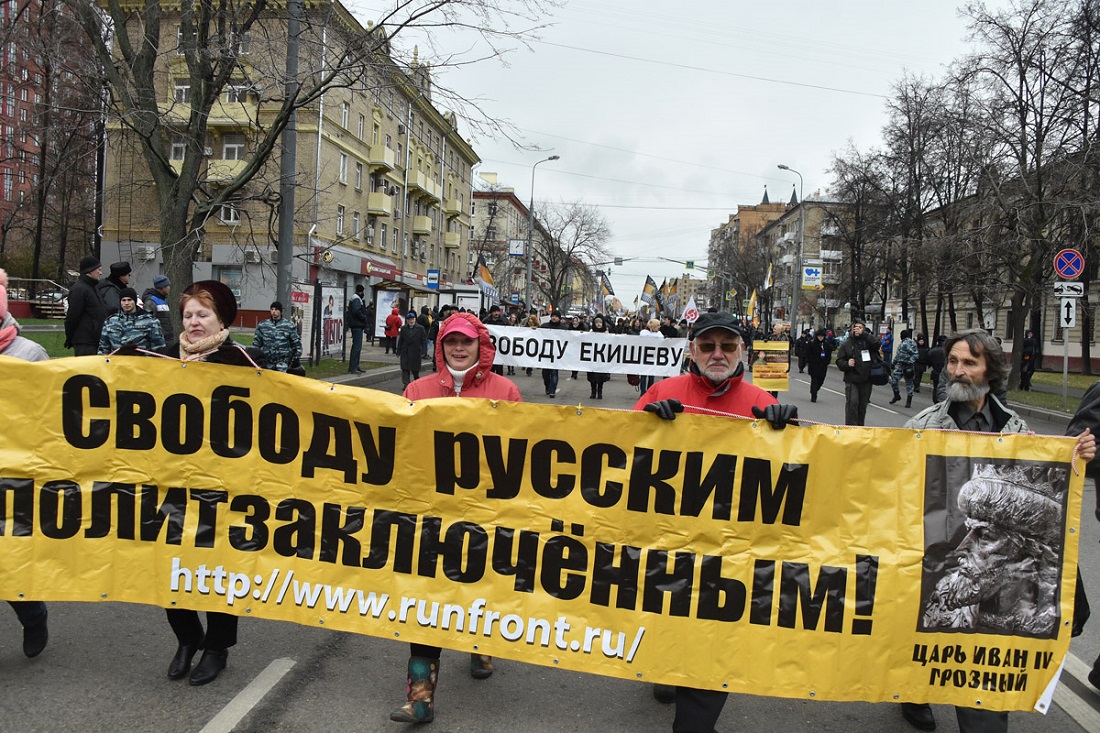 Those gathered reasonably resented that some authorities called them "fascists."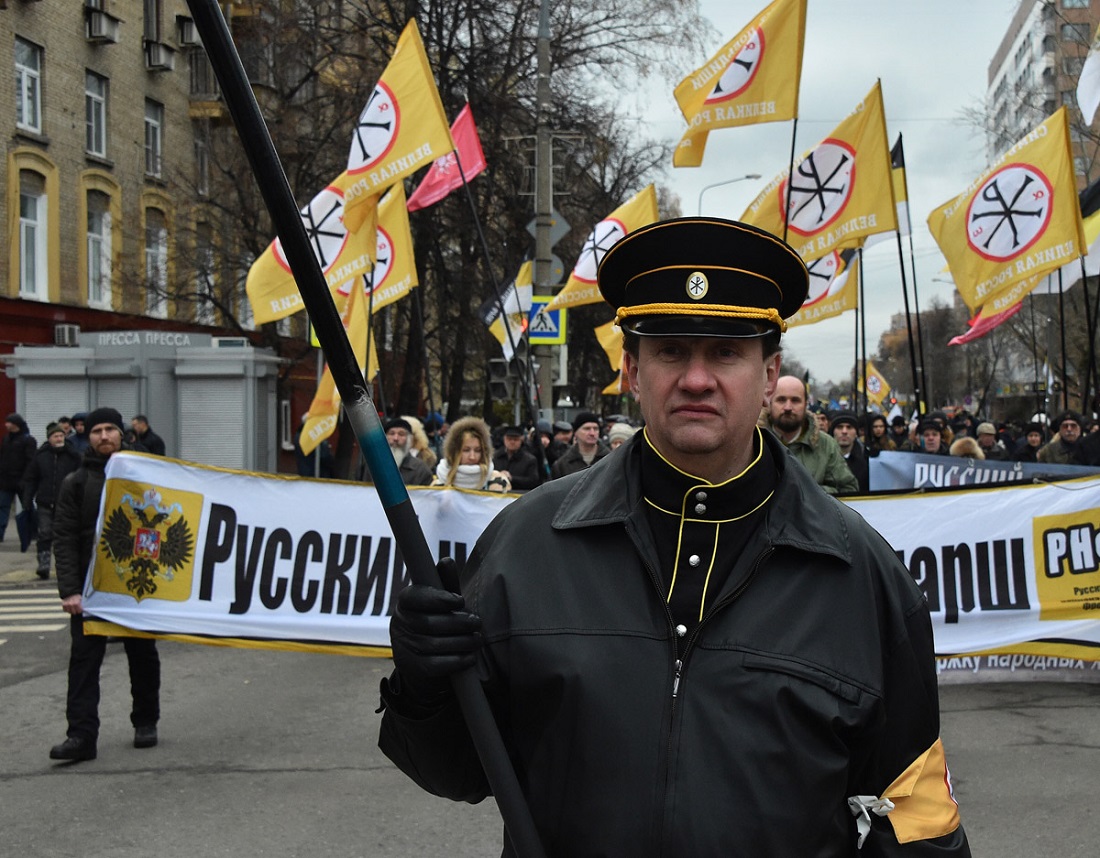 The fact that the uniform of some of the participants remotely resembles the SS is just a coincidence.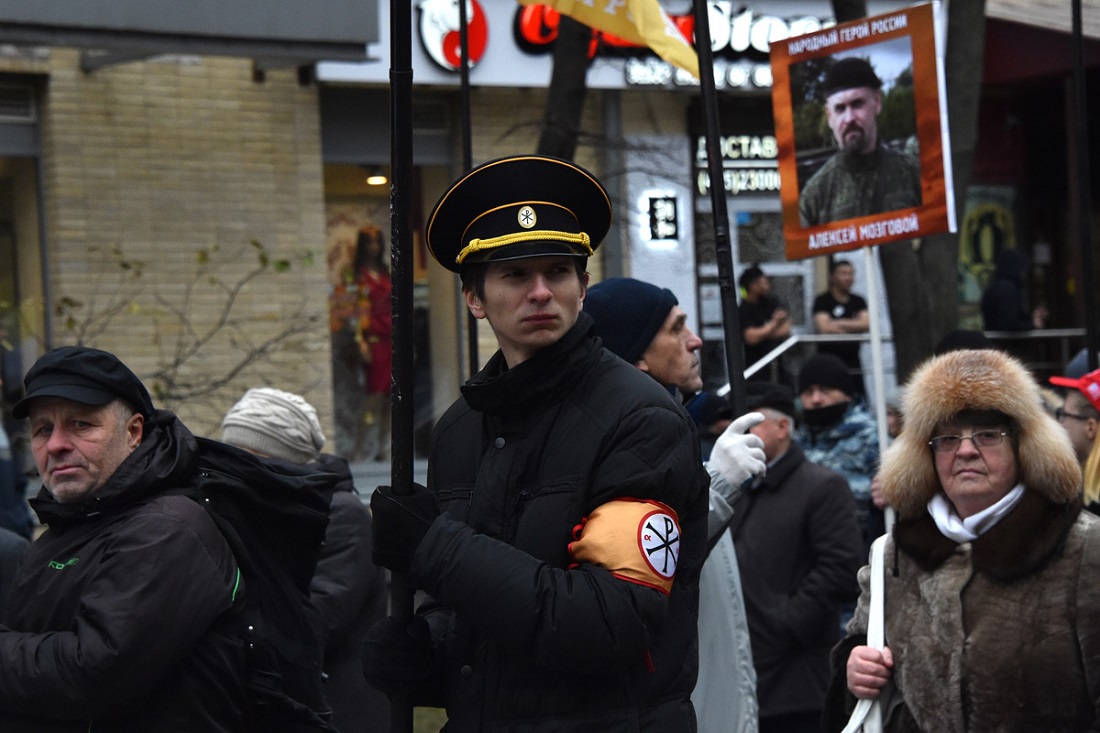 From the very beginning, the presenter of the march warned that there could be provocations by aggressive-minded liberals.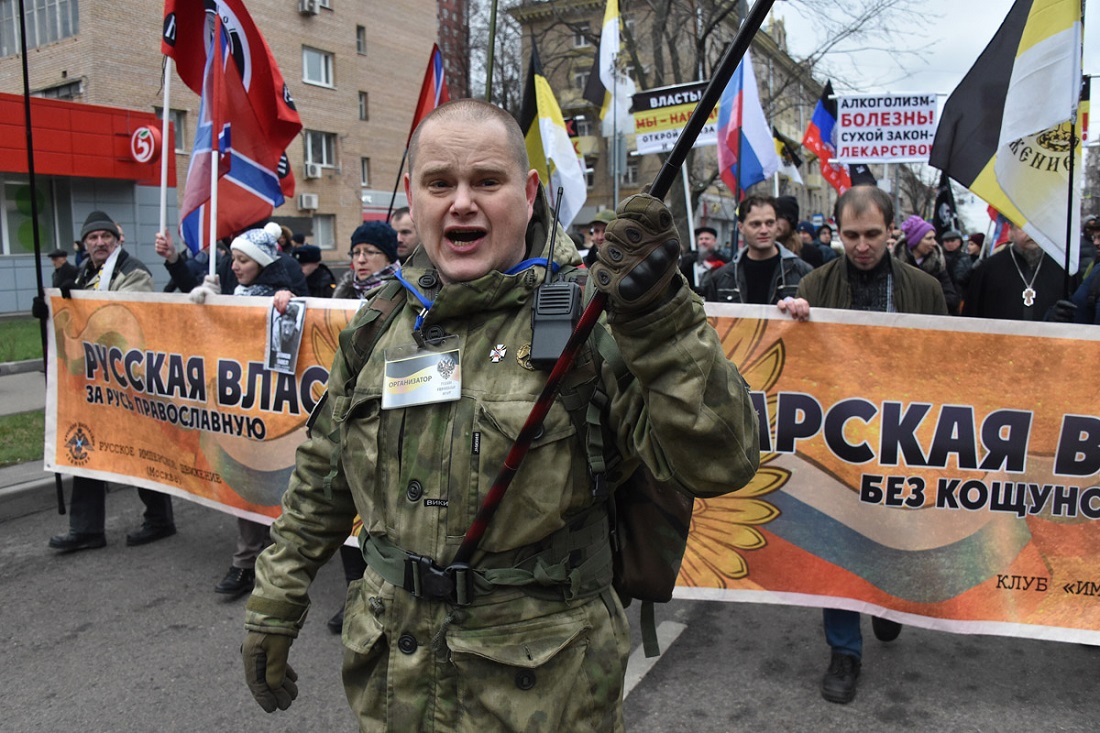 Apparently, therefore, there were so many police officers.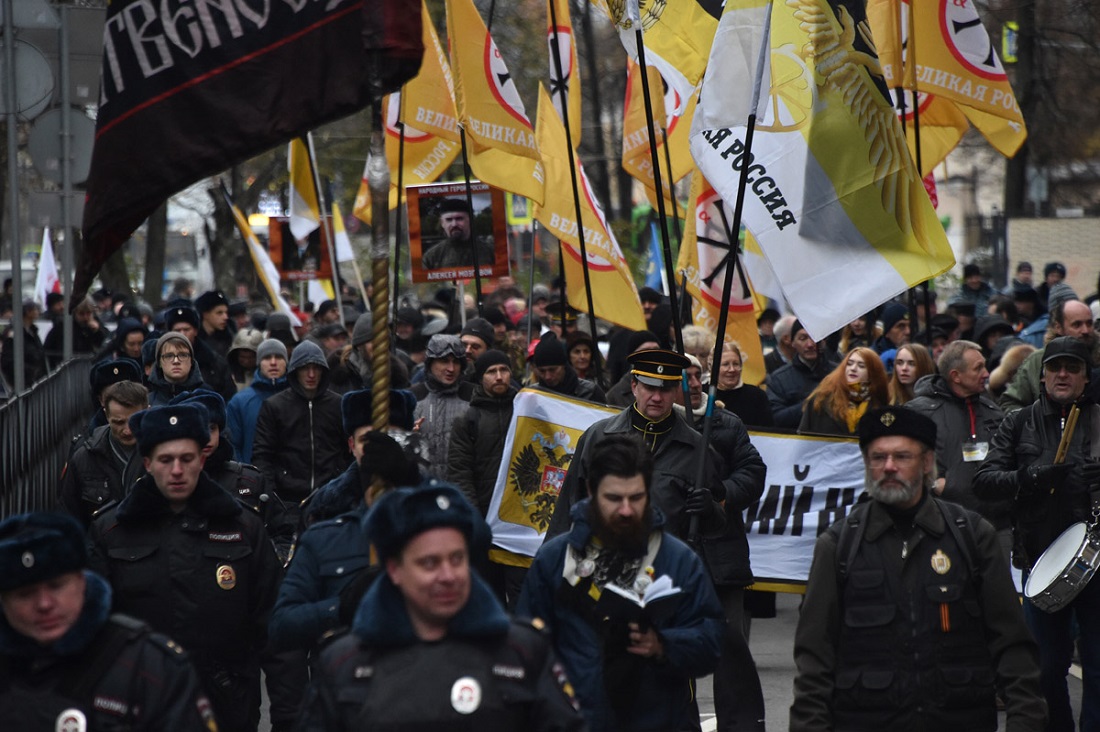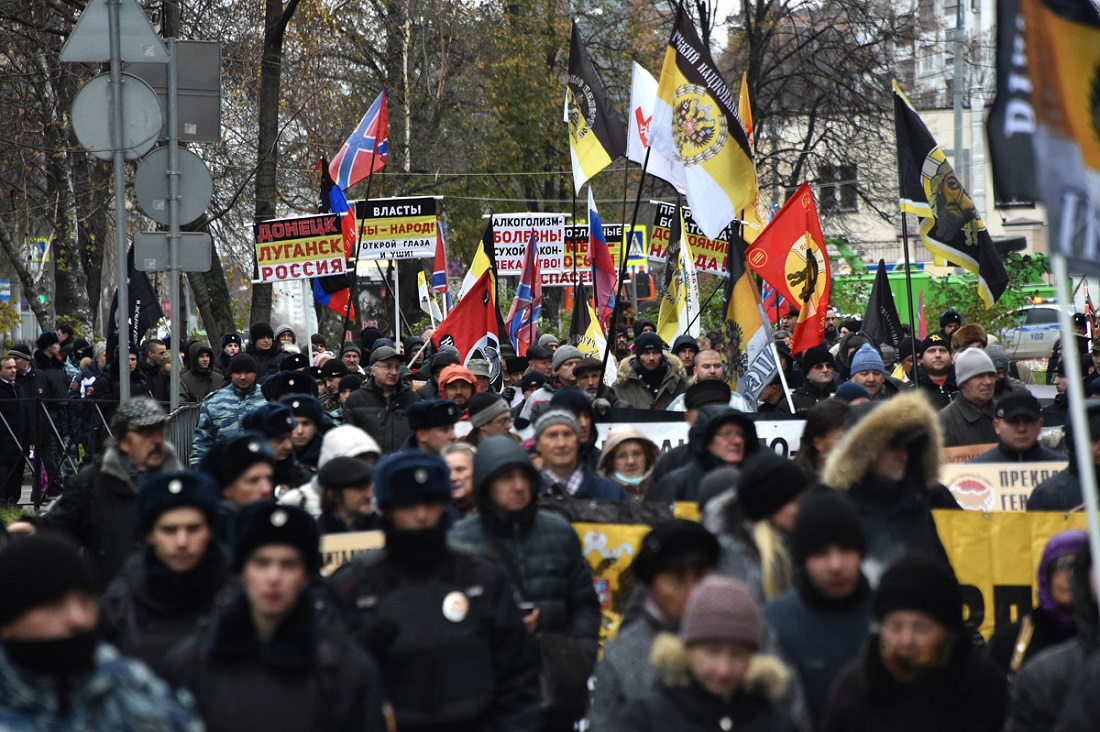 In many ways, thanks to their presence, provocations by the renegades from the "fifth column" that seized power in Holy Russia were avoided.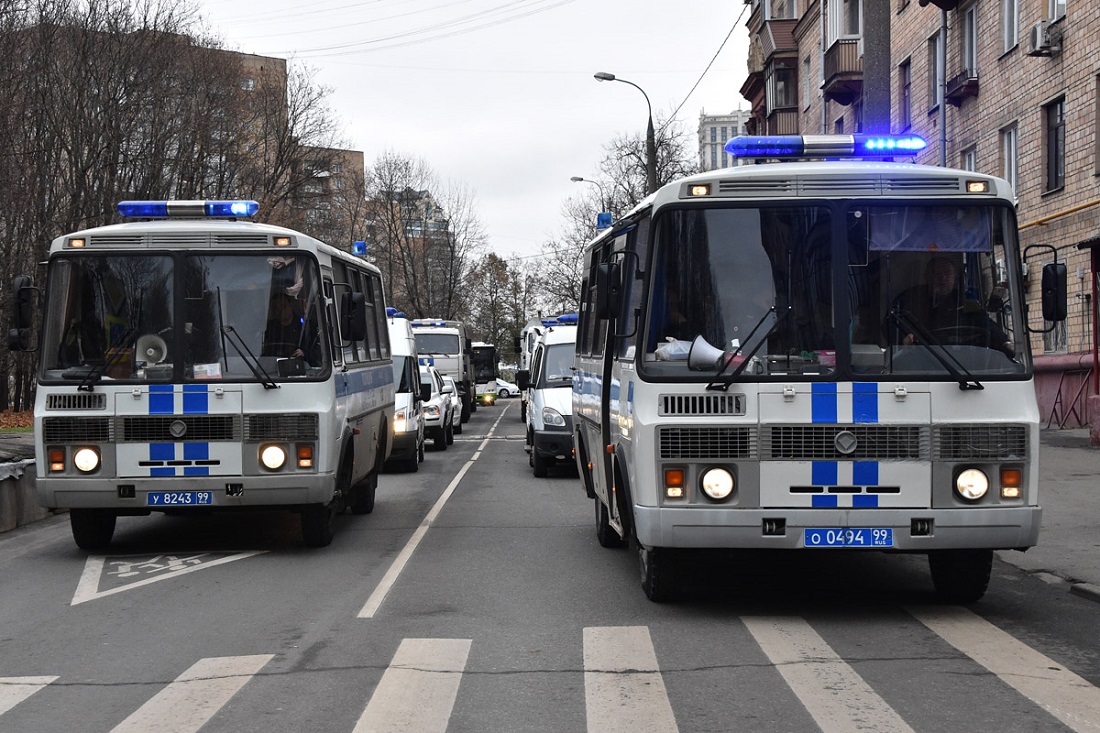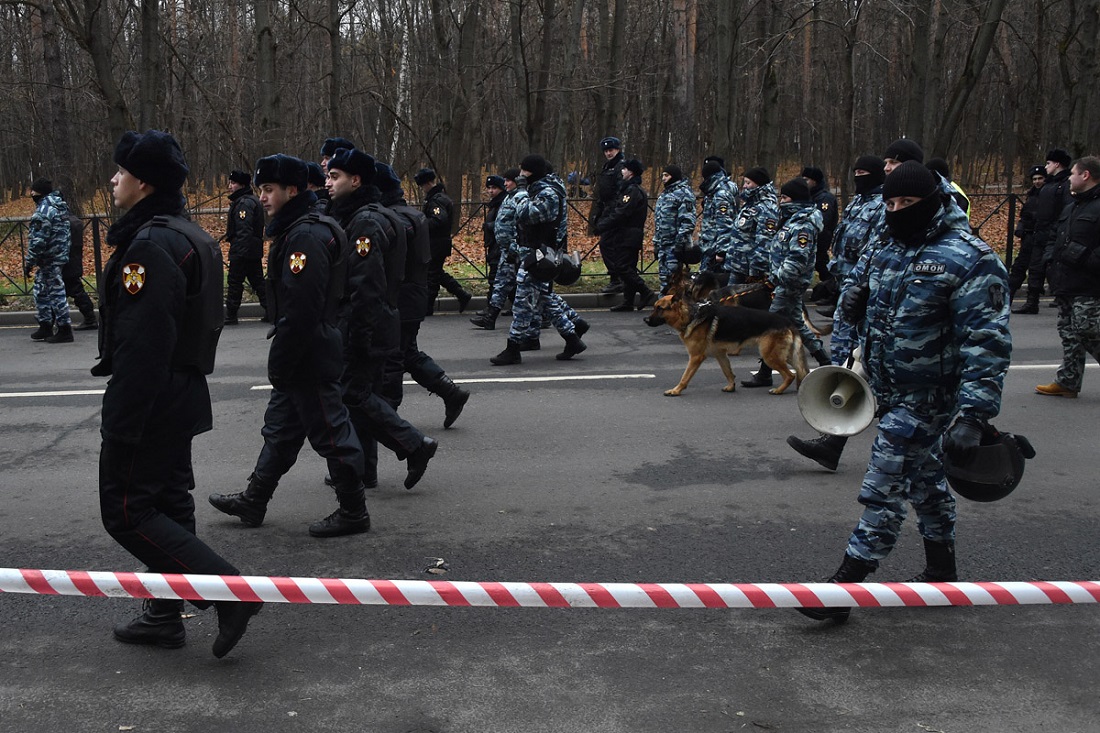 Everything ended with a festive rally at the end point of the march.Participants disagreed, satisfied with themselves, and only made comments to the journalists present.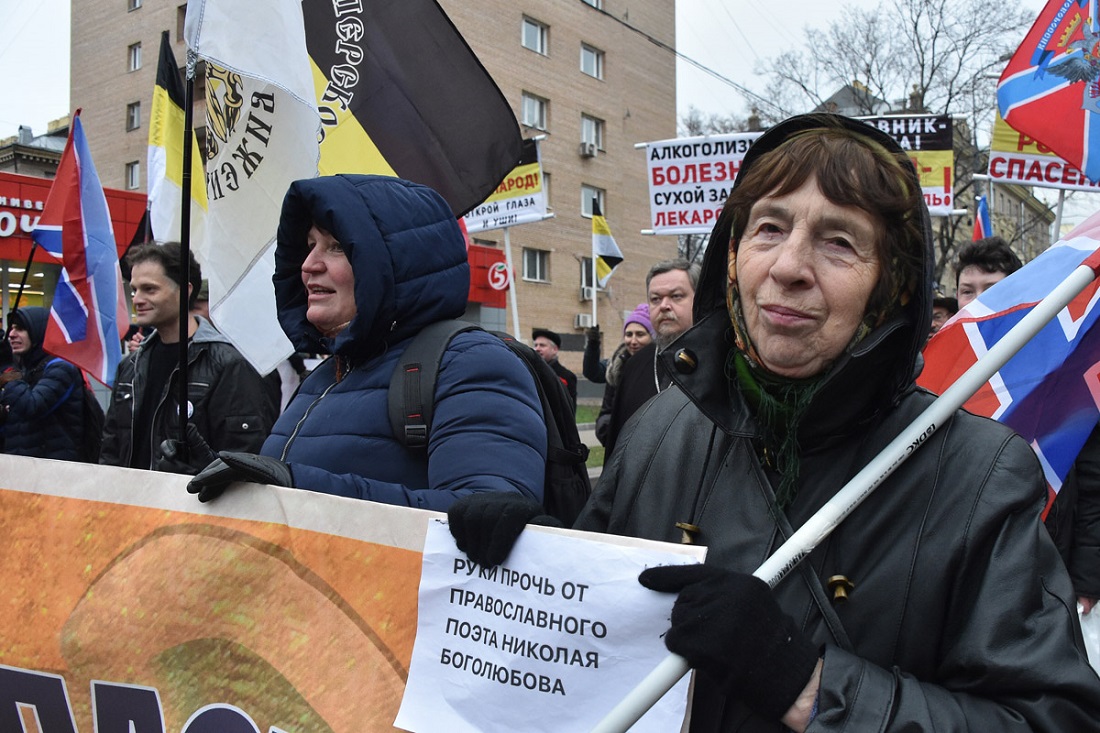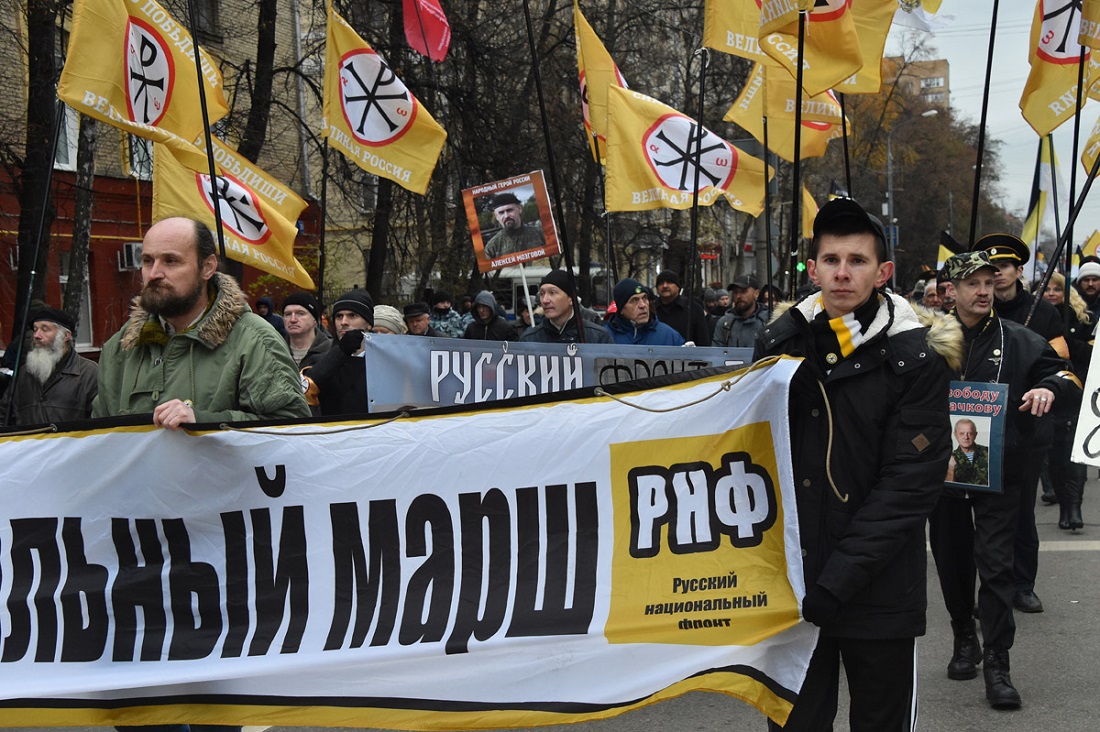 There were reproaches that the media controlled by the occupational Jewish-liberal junta would still not show the grandeur of the procession of the best sons of the Russian God-bearing people. But we are not, we showed. *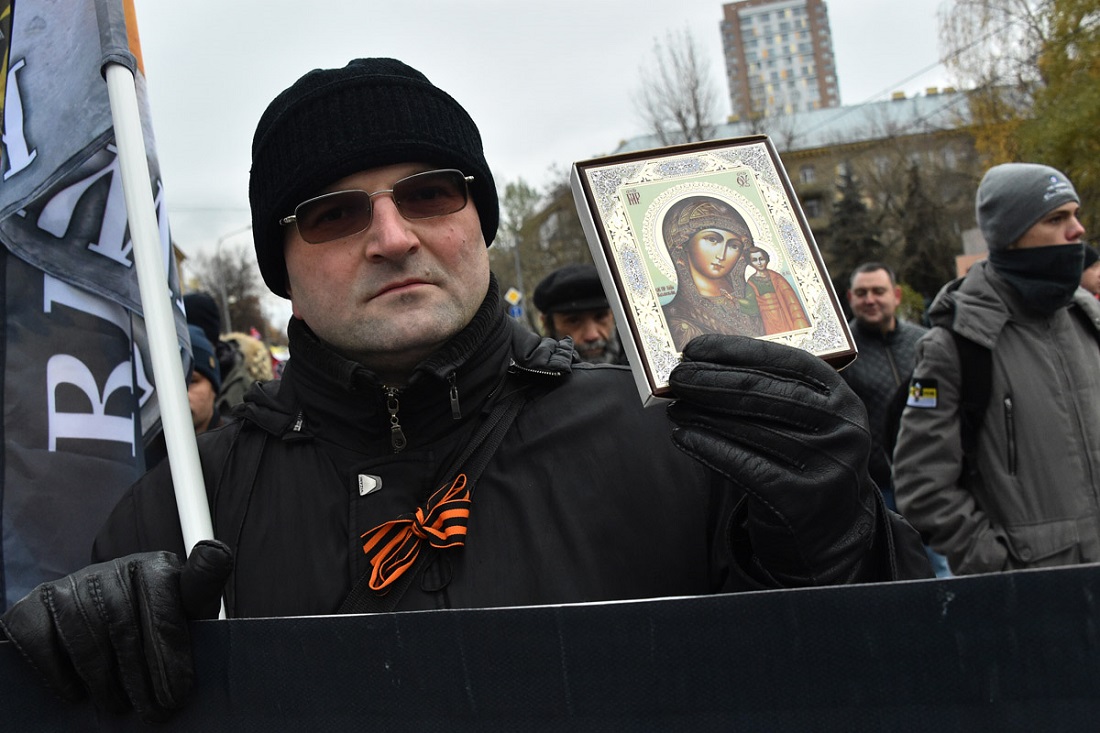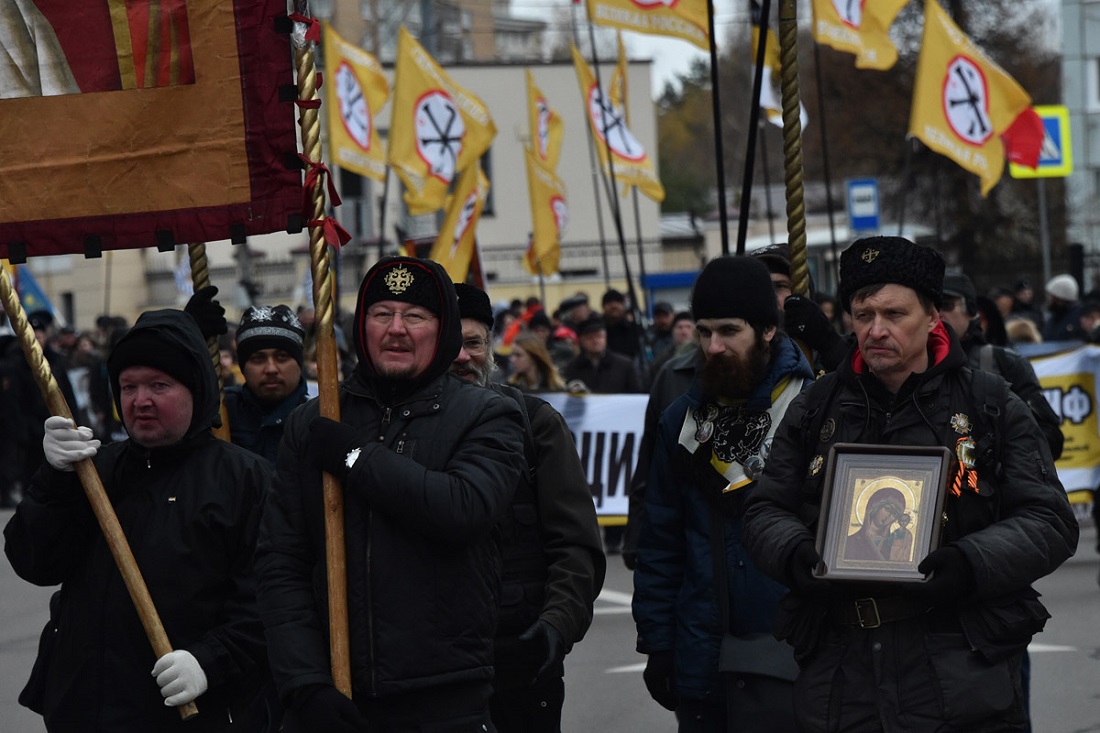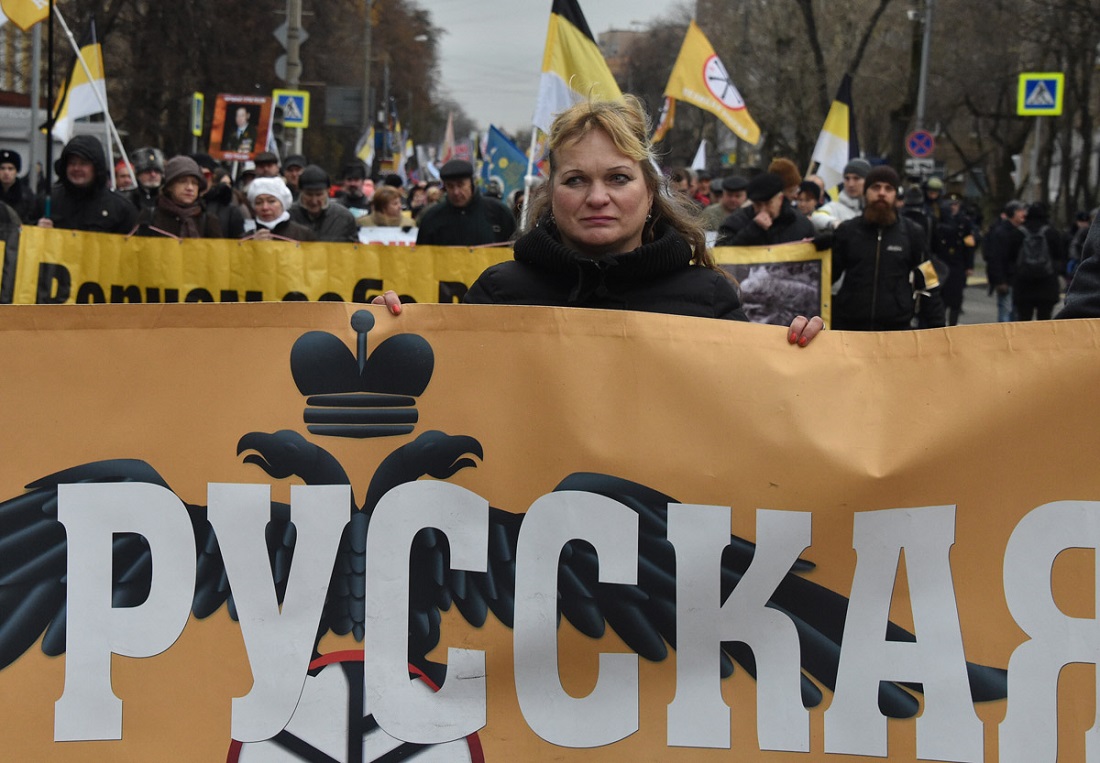 * Caution, the text contains elements of sarcasm. Watch out for dosage.
Related news
Russian means positive image, picture