Stations "Butyrskaya" and "Fonvizinskaya"
After the launch of Salaryevo, all forces were thrown at the launch of the northern section of the Lyublinsko-Dmitrovskaya line.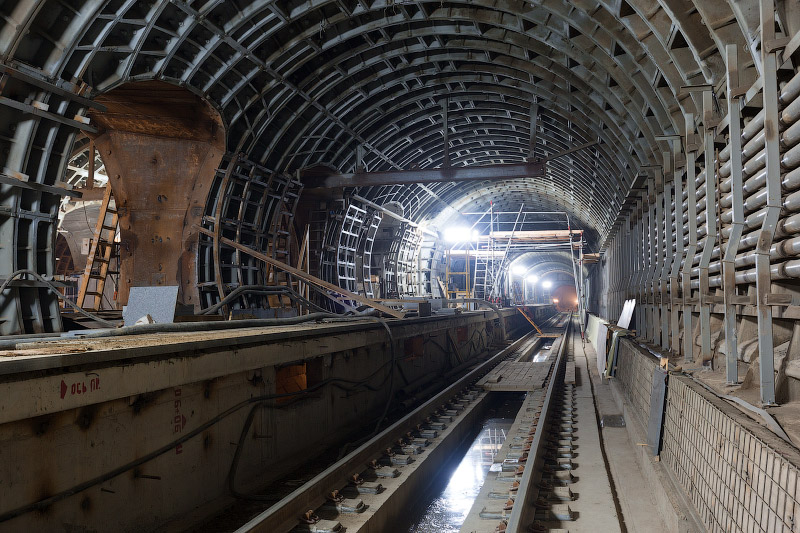 Moscow Metrostroy has to pass three stations: "Butyrskaya", "Fonvizinskaya" and "Petrovsko-Razumovskaya-2"
1. View from the distillation tunnel station "Fonvizinskaya."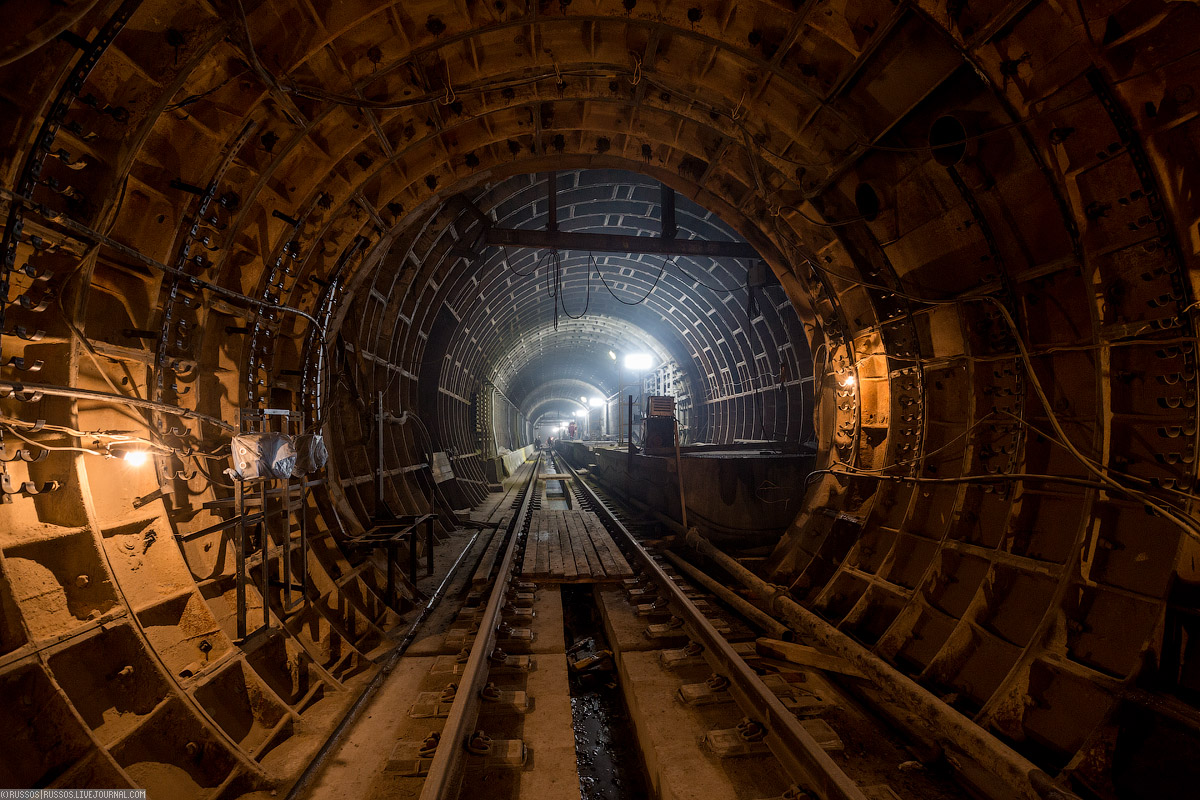 2. Finishing work on it. By design - the usual pylon station.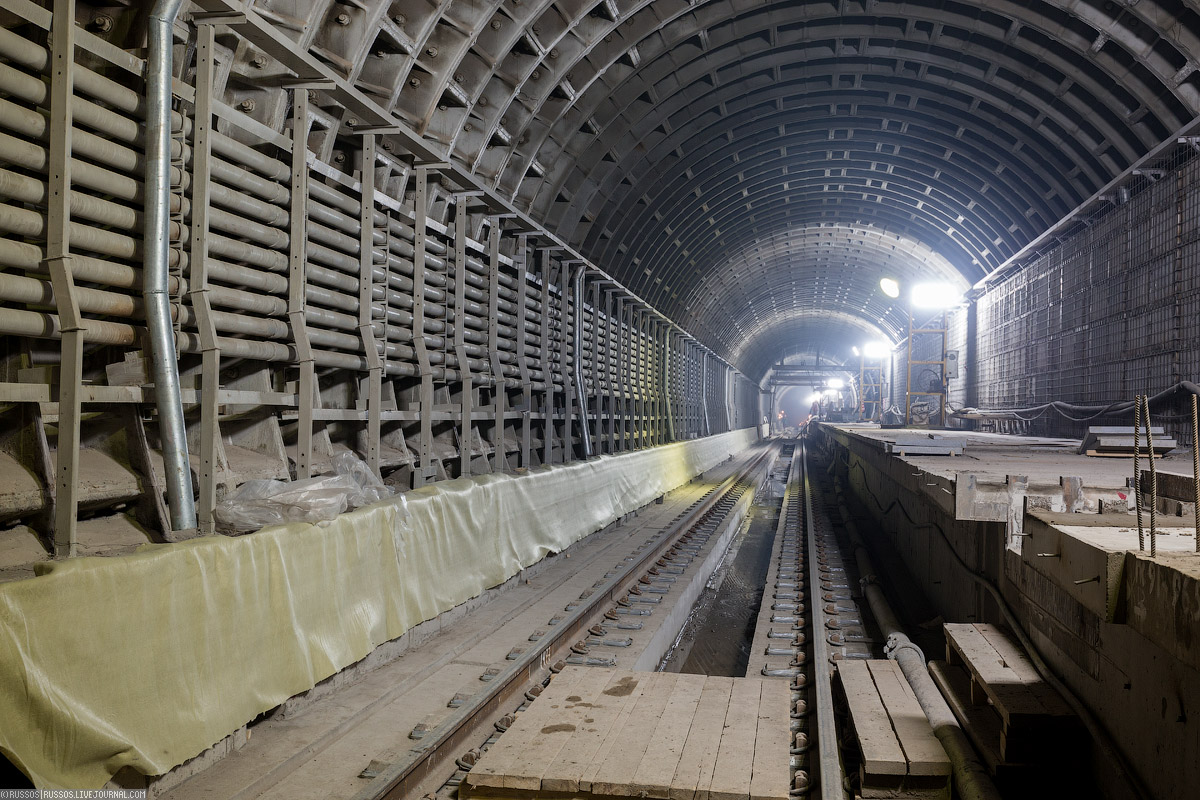 3. I am sometimes asked what is in the traveling wall and why are there doors? Actually, there are cable channels and the door serves to access them.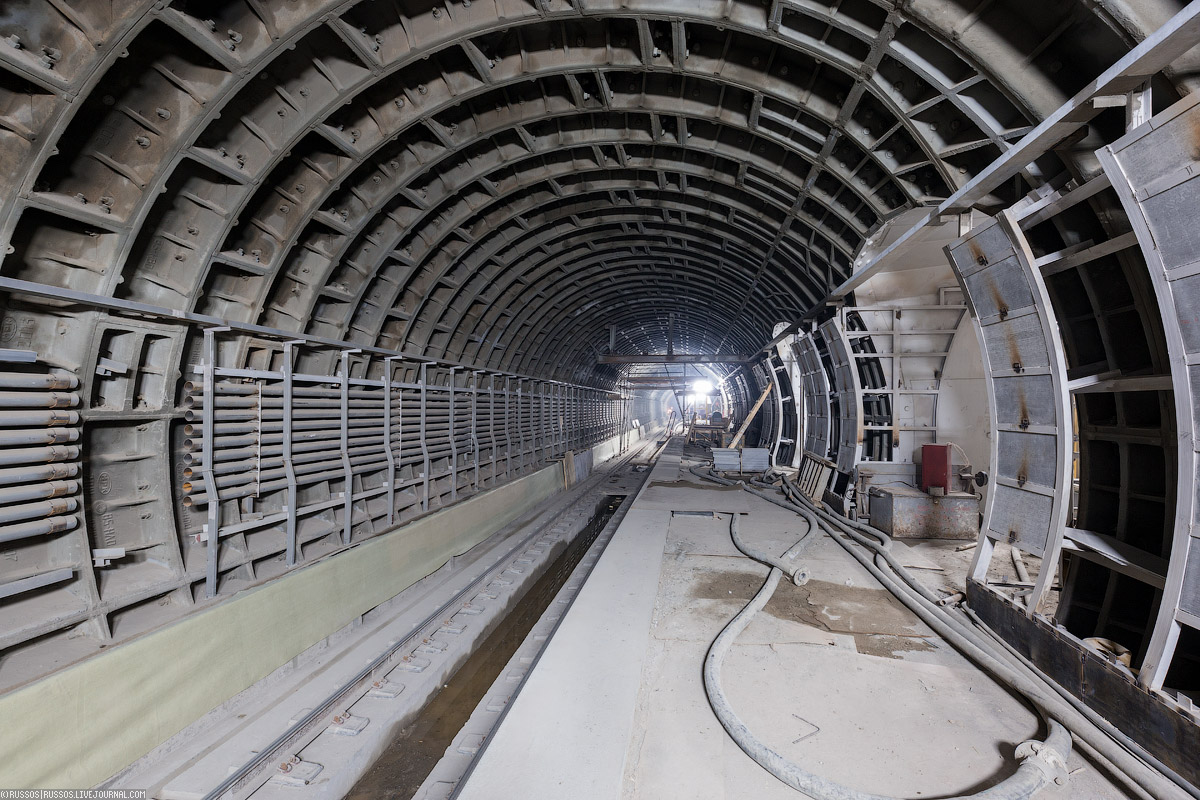 4. Element trim pylon.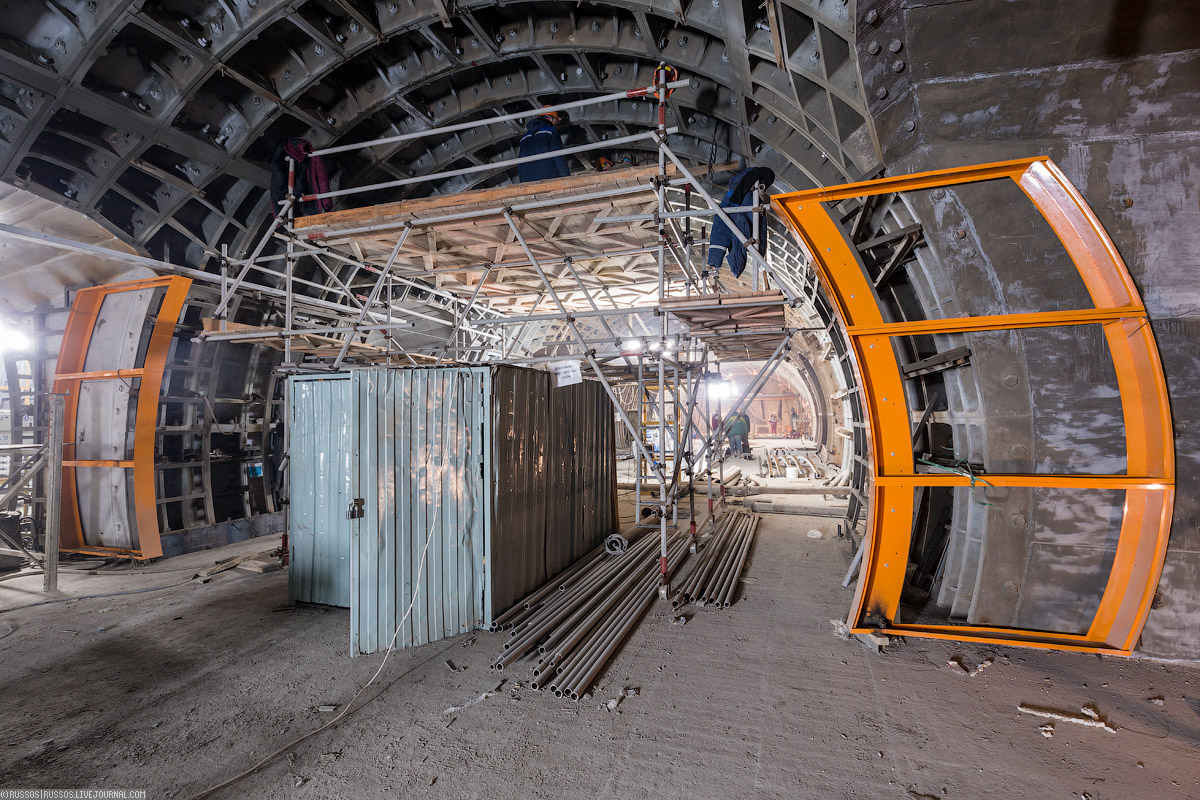 5. Inclined course without escalator.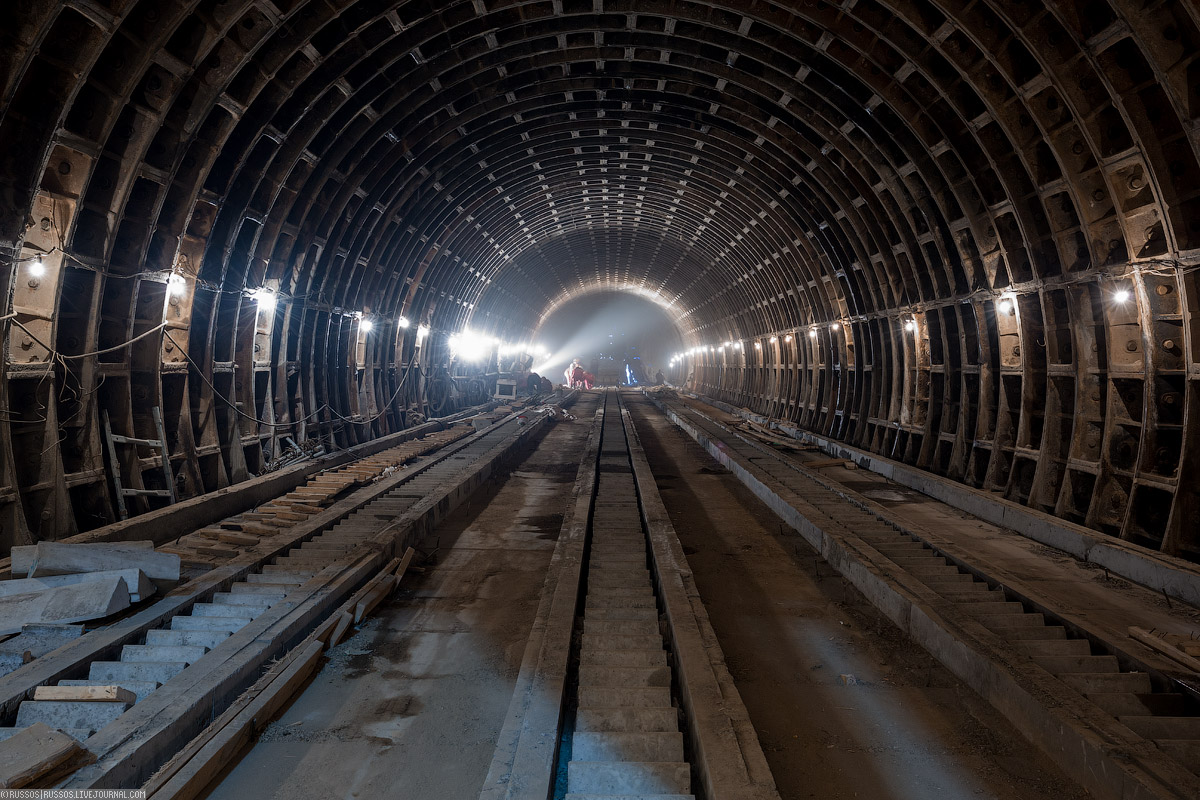 6. Damn beautiful station without finishing. It is a pity that passengers will not see this.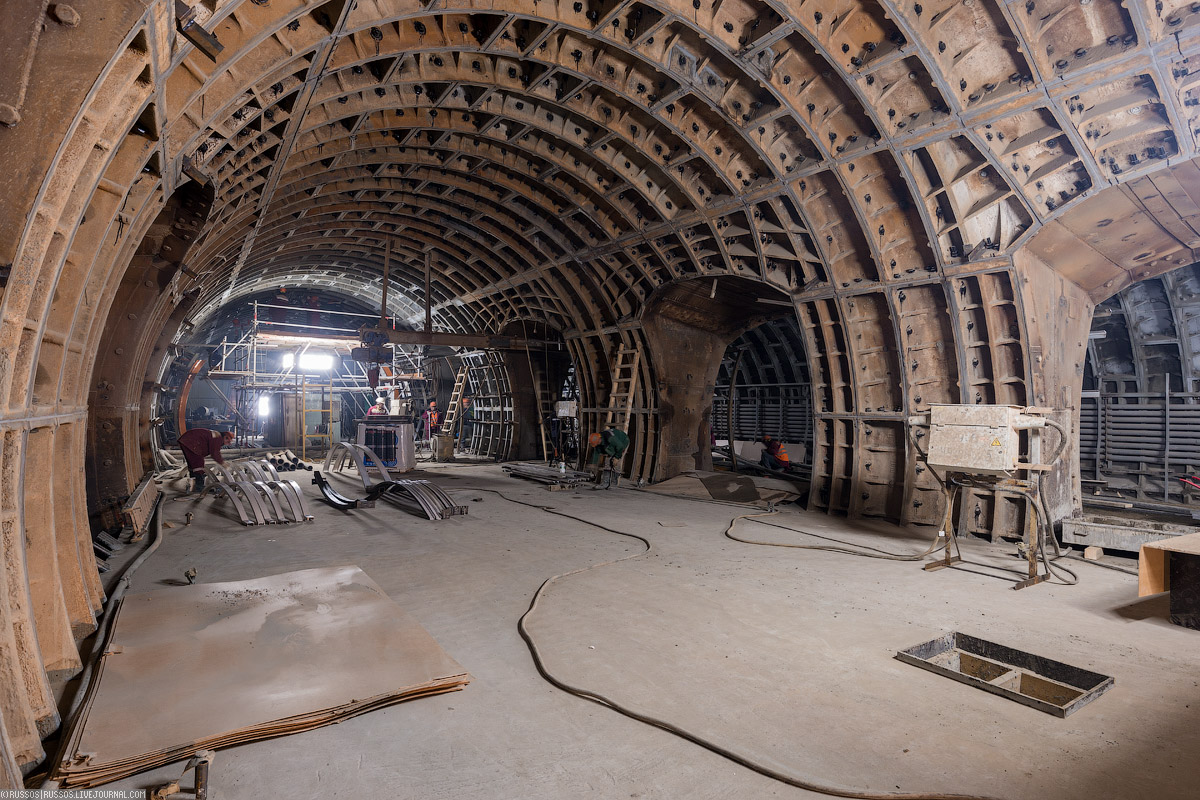 7. Just liked the frame. The end wall of the station and the beginning of the distillation tunnel to the station "Butyrskaya"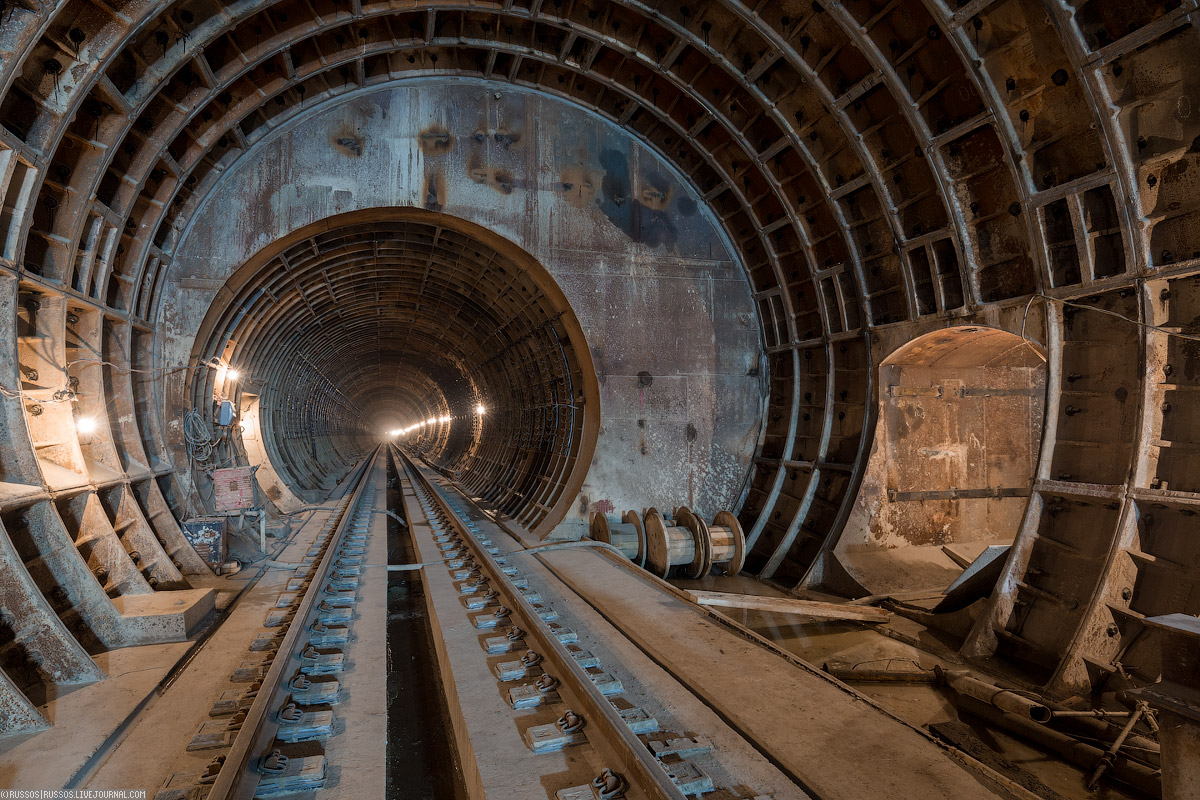 8. And the view from the portal.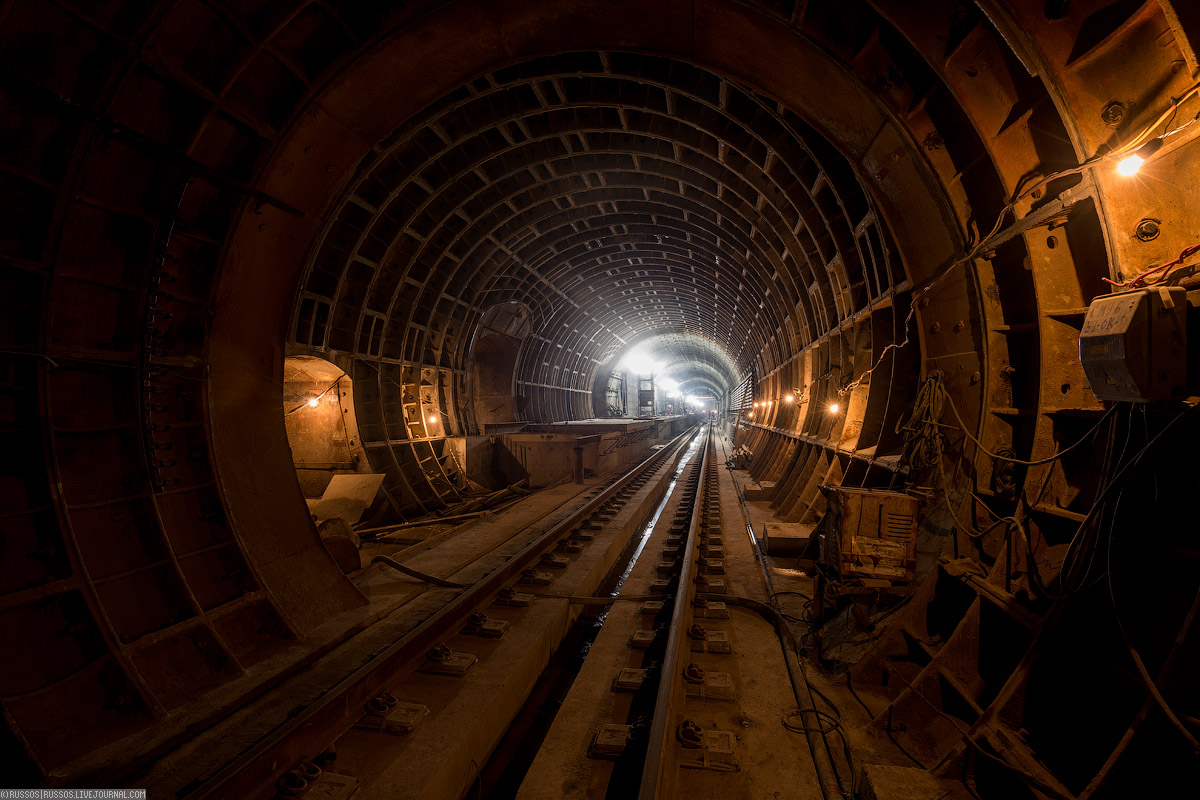 9. View from the portal to the station "Butyrskaya".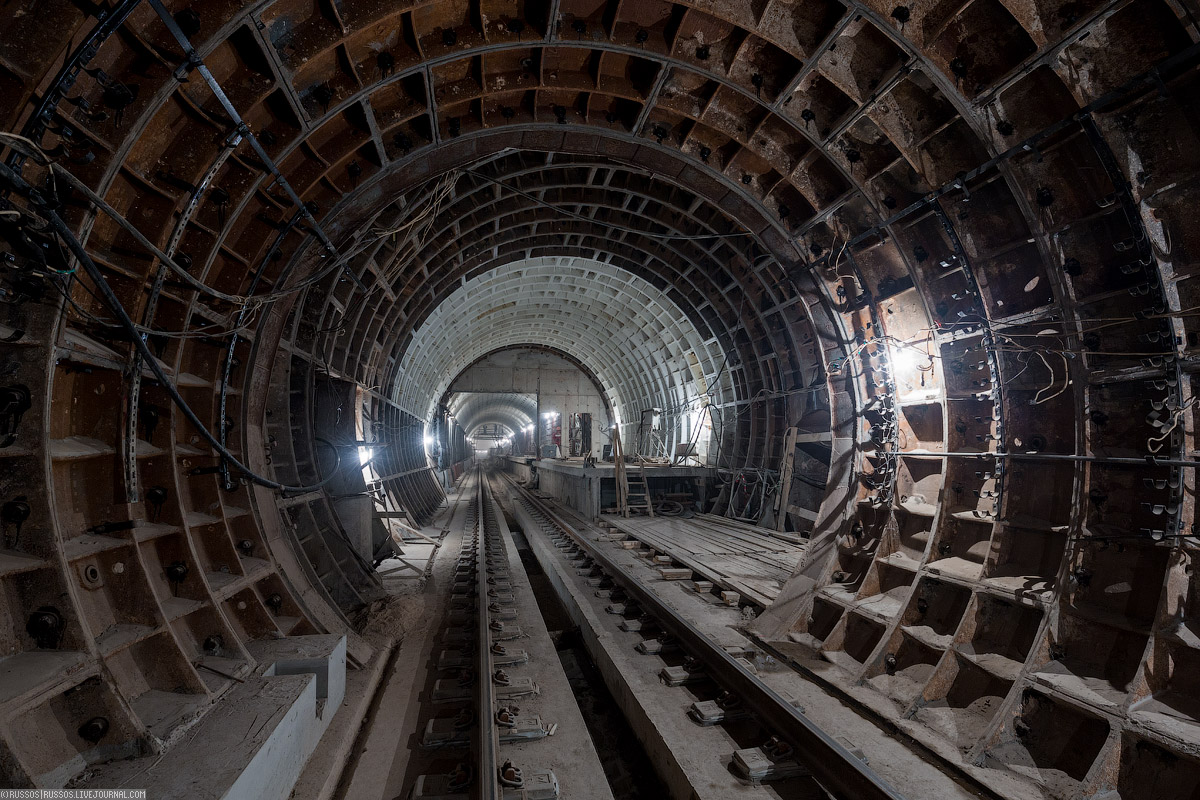 10. All this was built before your eyes and you could follow the construction progress in my blog.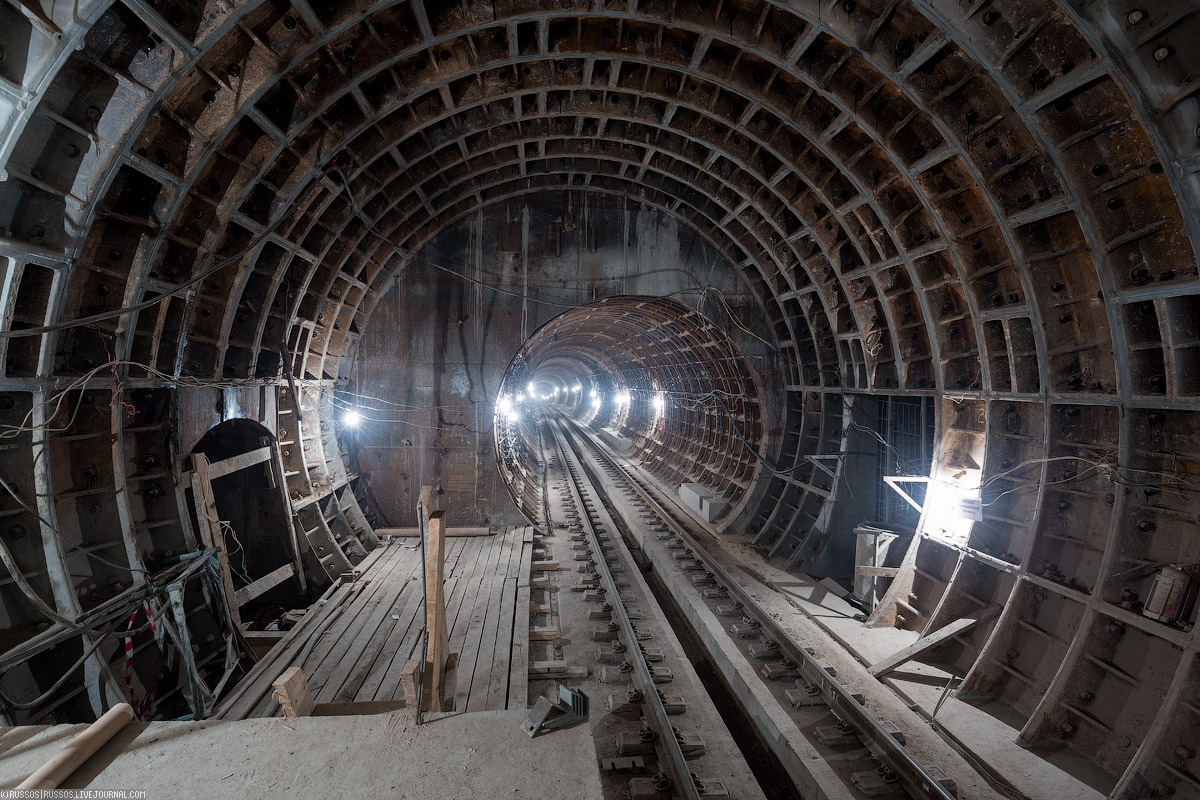 11. Finishing work at the station "Butyrskaya".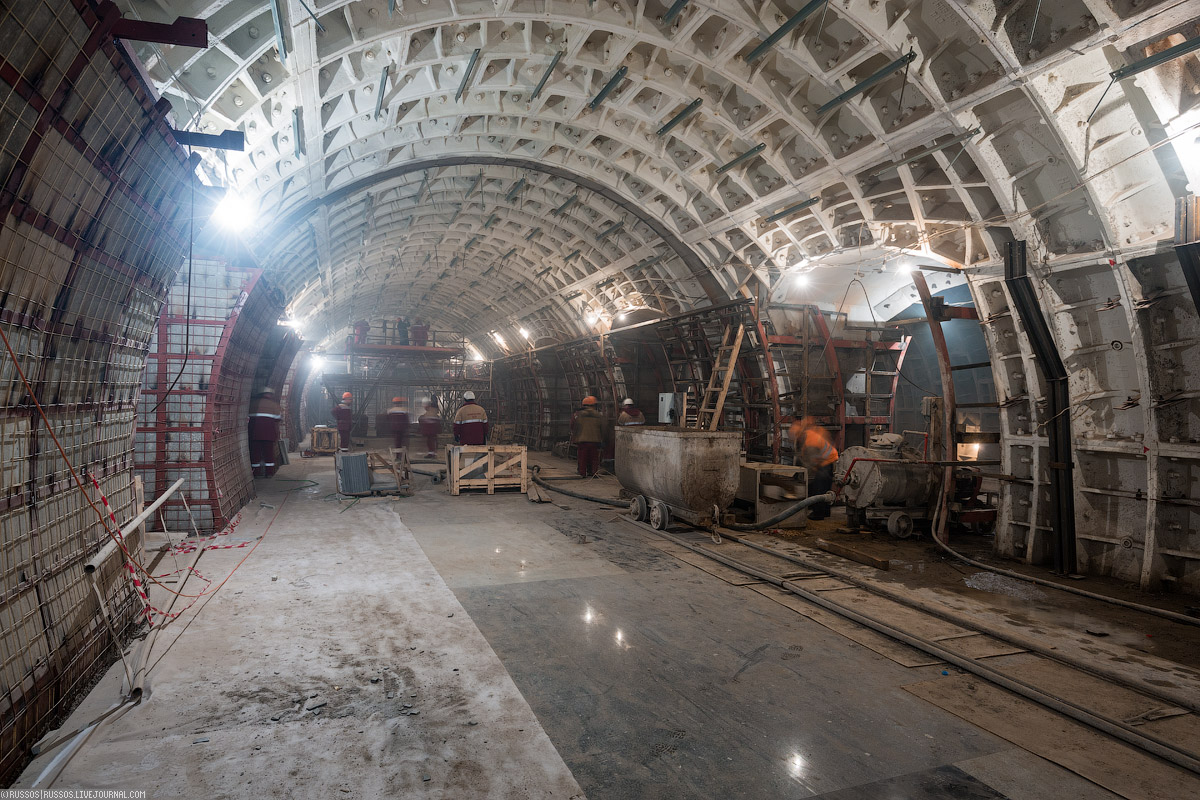 12. Station platform.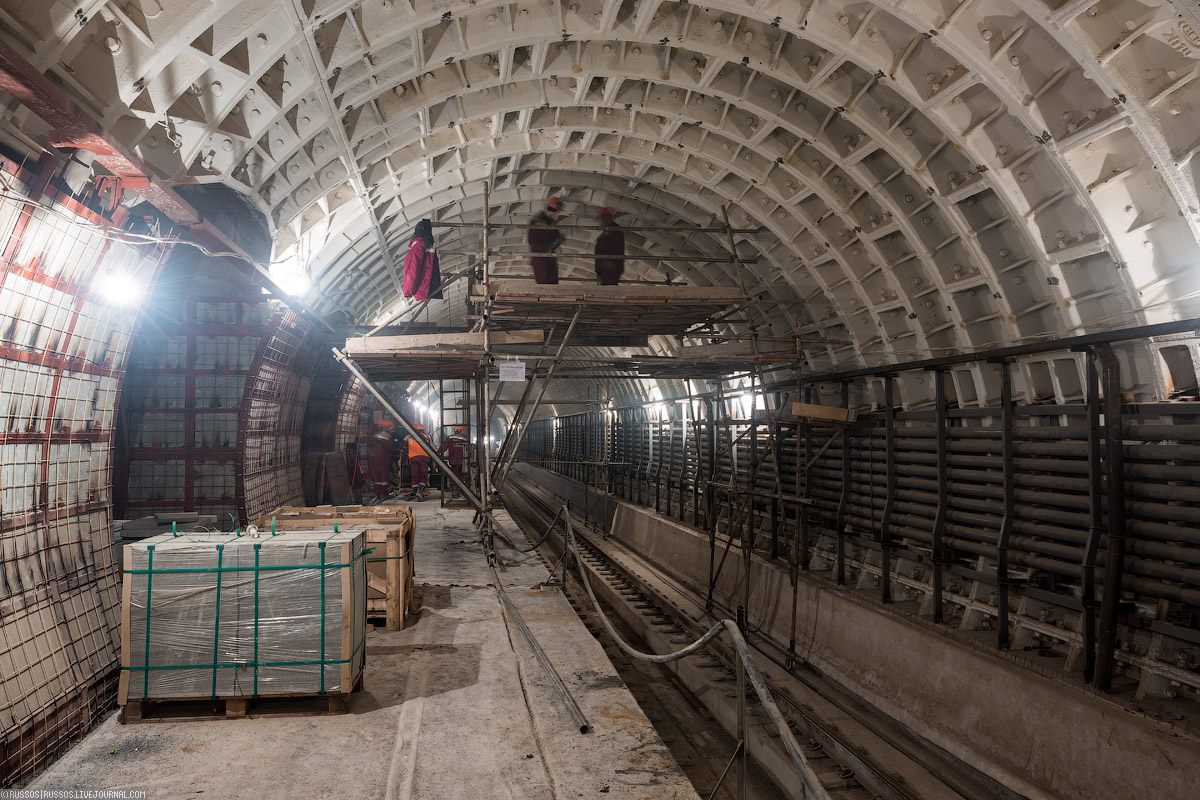 13. White tubing - just a sight for sore eyes.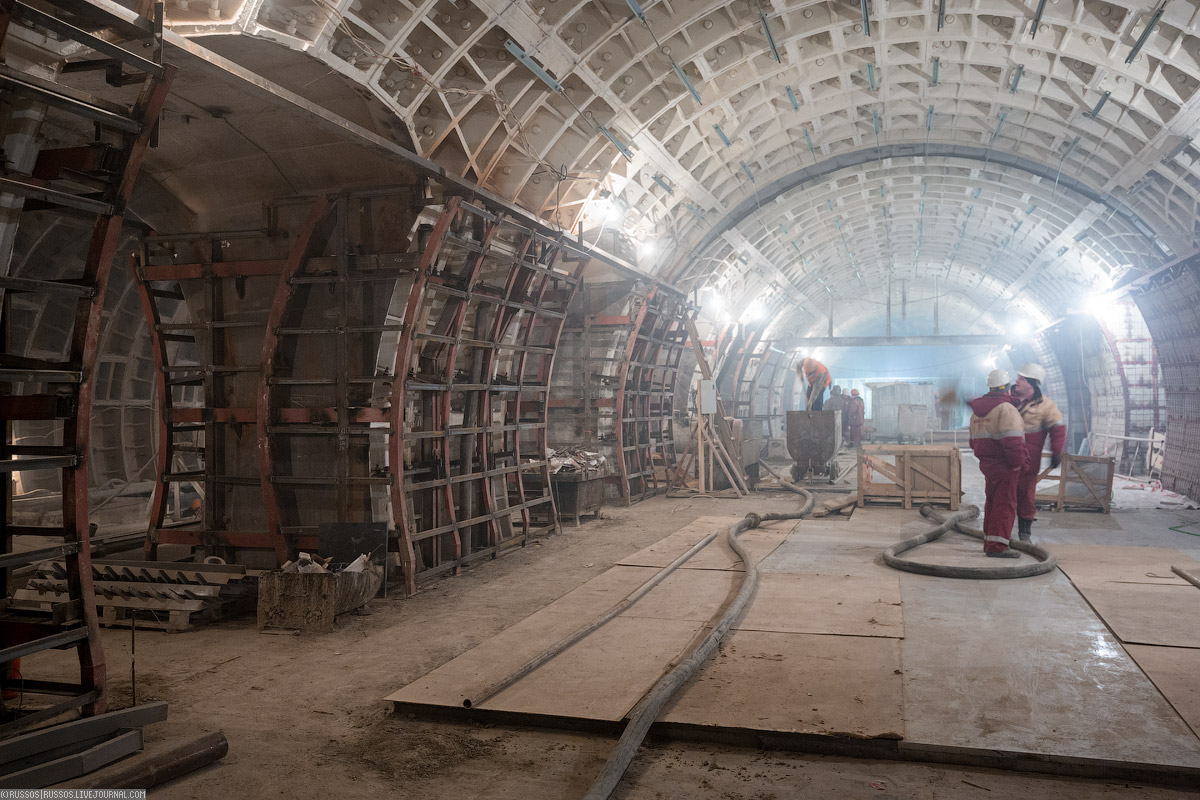 14.And white marble on the wall.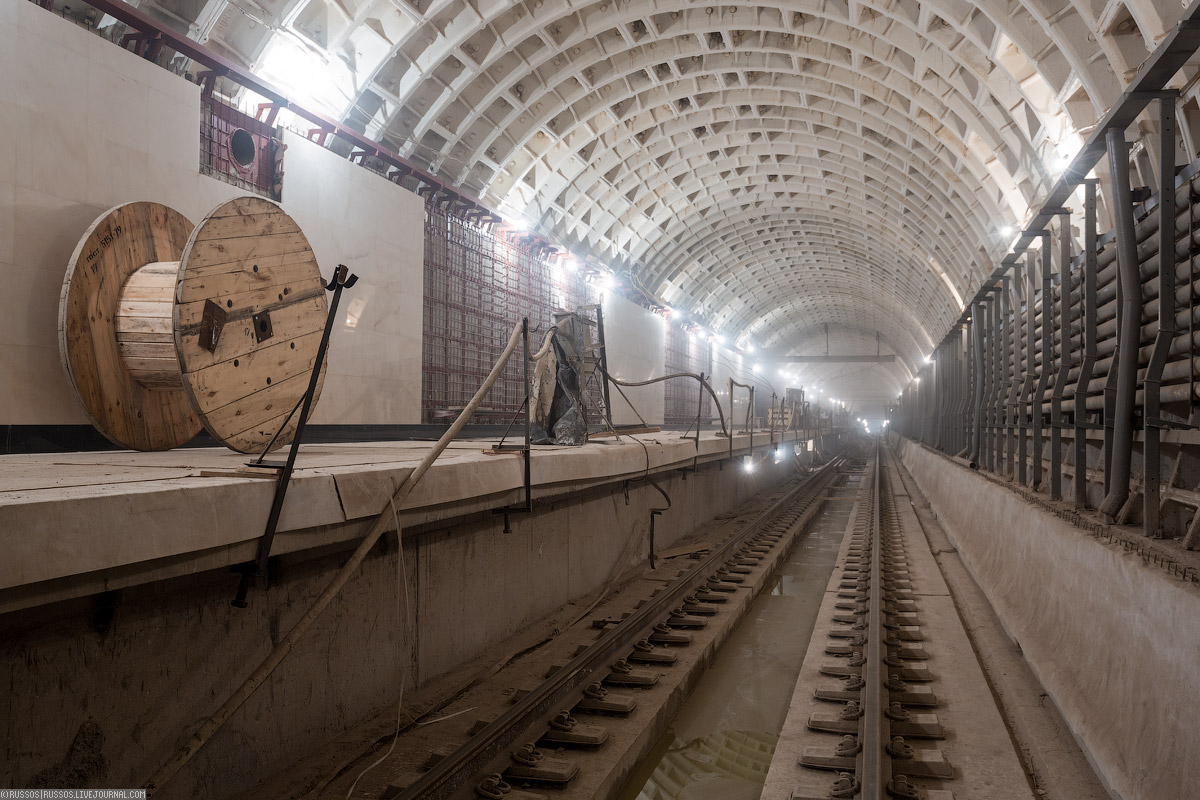 15. And this is the left distillation tunnel to the "Fonvizinskaya".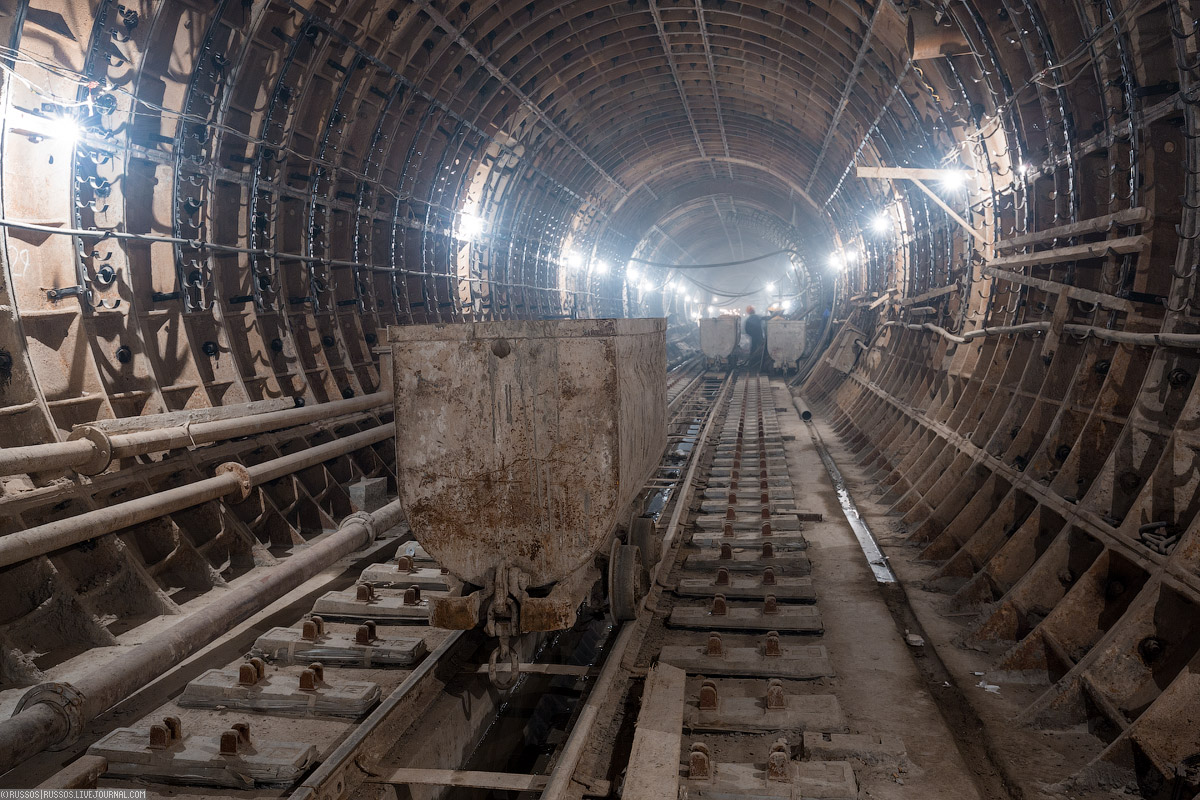 16. The very first trunk which in the metrostroy passed a vertical machine - the VSM. The vent trunk and now at the bottom end work on the junction to the ventilation duct.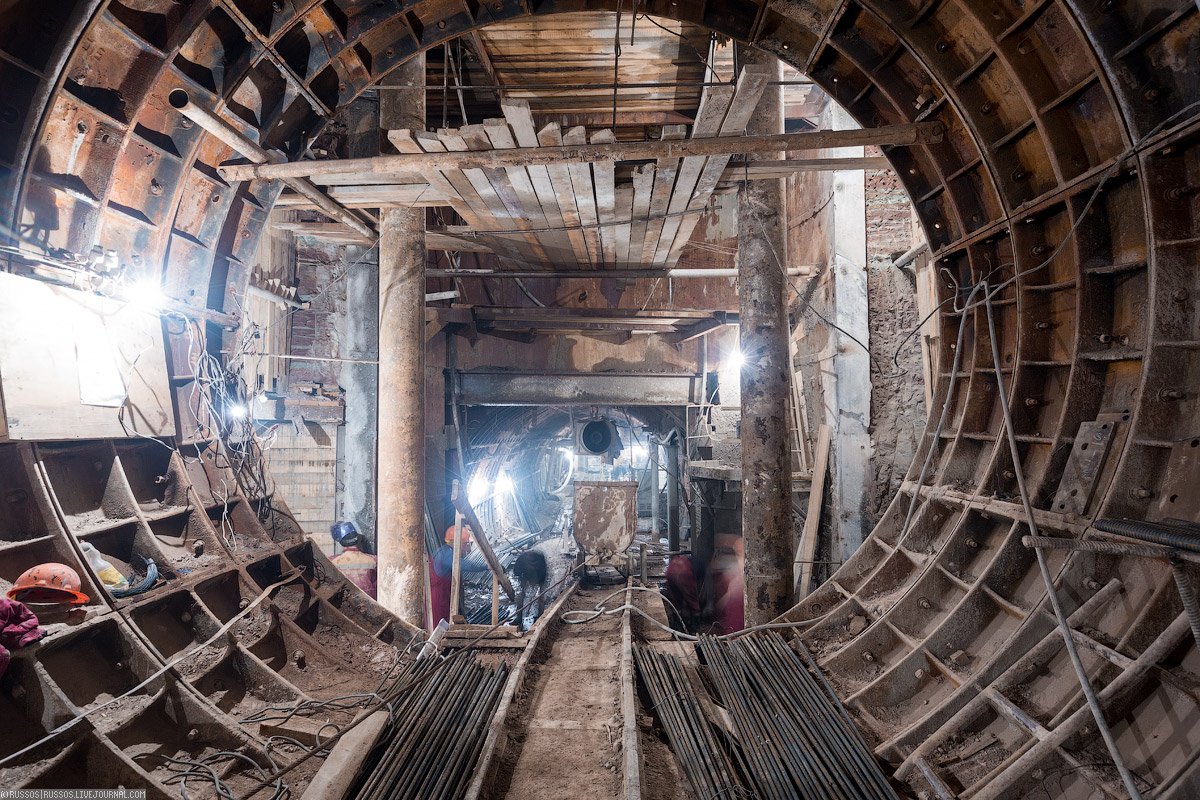 17. Distilled tunnel and beautiful light.
Related news
Stations Butyrskaya and Fonvizinskaya image, picture, imagery