What you gay marriage did not please? I personally don't mind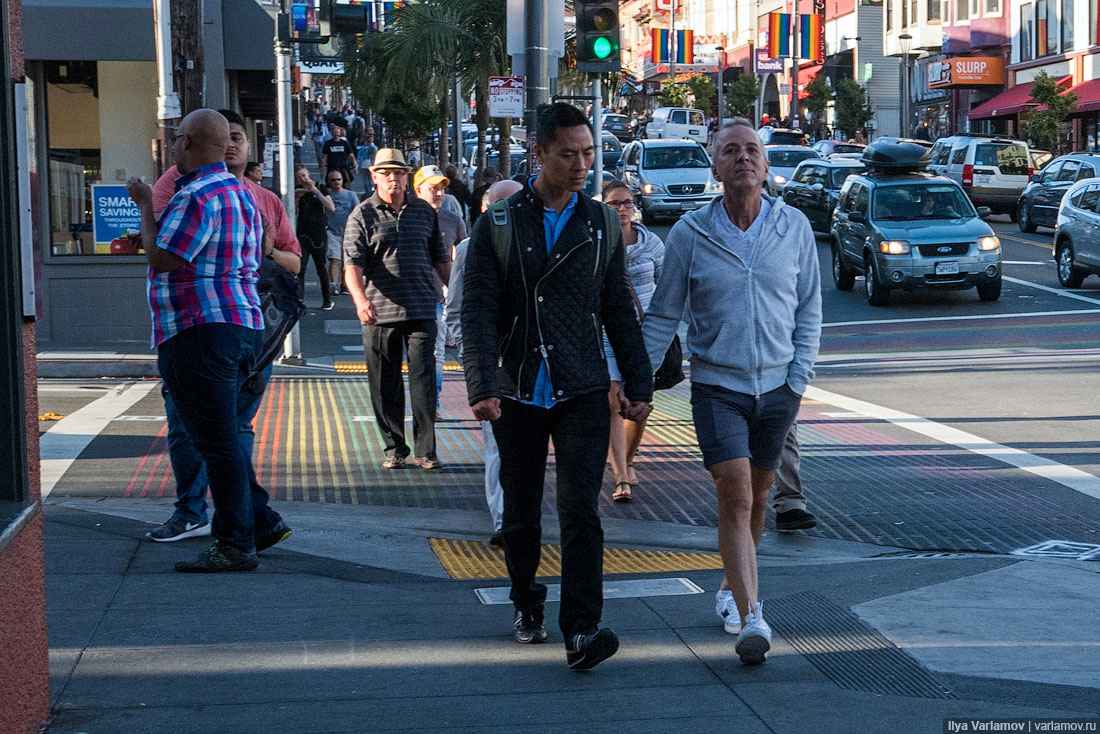 If you want to put a public person in an uncomfortable position, ask him, whose Crimea how does he feel about same-sex marriage. Oh, here he will float, because the topic in our society is very toxic. And I am completely neutral to gay marriage.
In fact, I believe that the state should leave the institution of marriage. The concept of marriage today is regulated on the one hand by the state, and on the other hand by religion. And here it is necessary to draw a clear boundary. Everything that happens behind the gates of a temple, a mosque, a synagogue, or any other religious institution is an internal affair of believers and their religion. To marry homosexuals or not, let the church decide. These are simply religious rituals that in our secular state have no power. And it is not the business of a secular state to go into the affairs of the church, nor is it a business of the church to go into the affairs of a secular state.
And here, as to marriage from the state, - a question separate. What is marriage? This is a union of two people, which gives them certain rights.For example, the right to visit a seriously ill relative in a hospital, the right to inheritance, or the right not to testify against your partner in court. For me, the marriage should turn into a simple contract, in which the two parties will simply stipulate the conditions for joint business management. At the same time, from the point of view of society, it makes absolutely no matter who concludes this agreement among themselves. A man with a woman, or two women, or a man with three women. If people want to live together under the same roof, if people want to manage the household together, if they became relatives, then why should we deny them elementary rights? I do not mind if the union about the cohabitation will enter into friends. There are a lot of cases when two guys or two girls for some period of time live under the same roof, becoming almost like-for-people for each other, without being lovers.
Therefore, in my understanding, everything should be very simple. Do they want Olya and Yulia to live together and legitimize their status? No problem, download the contract from the Internet, correct the necessary items and go to the notary. Everything. Want a sacred union? Then they take a ticket to Amsterdam, go there to the church, where the priest is crowned with same-sex couples, and join. We have this is not a ride.
Marriage is a purely legal formality.The ability to legitimize their relationships will make life easier for many people, with no negative consequences for society. So what's the problem?
- What about the adoption of children? After all, they immediately want to adopt children!
Allow me, but many children in Russia have been raised in gay families for a very long time by their mother and grandmother. And nothing. But to take a child to a single woman is extremely difficult to raise. In general, the topic of adoption is very difficult, especially in our country, where there are still so many orphanages and useless children. I would very much like every child to have a home with a milk or juice commercial. Where sweet mom and dad with a Hollywood smile do not smell the soul in their lovely children. But, unfortunately, while this is not happening for various reasons. And if a child is sick or problematic, then he has practically no chance of finding a family.
As for the stamp in the passport, I personally do not care who and with whom the contract was signed and who in the bedroom fucks someone.
Related news
Than you gay marriage did not please I personally do not mind image, picture