The most unusual ads on online auctions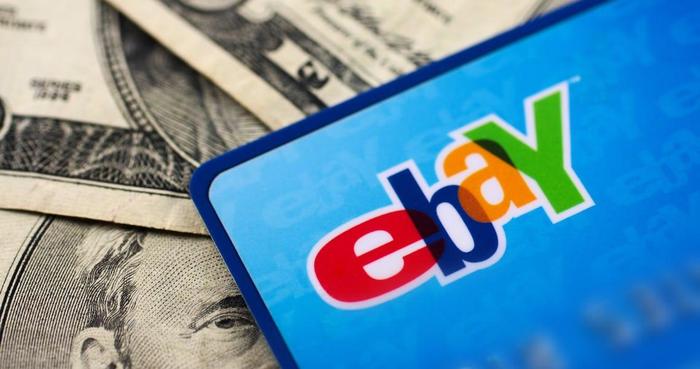 Today on the Internet there are many all kinds of sites, auctions, where you can buy almost everything your heart would be money. However, sometimes, shastiya on such pages, you can stumble upon ads, at the sight of which there is an overwhelming desire to look at the person who is selling IT, and even more - to look at the person who will buy it.
Today, we have prepared for you a selection of the most unusual ads on online auctions, so that you, dear readers, will finally know what really worth spending your hard-earned money on.
A piece of Mars (not a bar)
And, actually, why not? What is better to decorate your mantel in the living room than an alien cobblestone for 450 thousand dollars? An announcement to buy a piece of the planet Mars for almost half a million green bills appeared at eBay in 2003.And although no user has decided to raise the initial rate of 450,000 cu, in the end, someone still bought an alien pebble for the specified amount. Although the first thought that suggests itself is that some kind of l ... excuse me, a very trusting person laid out a fortune for a piece of cobblestone, the buyer was lucky in this case. Studies of the unusual lot showed that the sold stone is indeed a rare space meteorite, in its composition corresponding to the Martian rock.
Sandwich with the Virgin Mary
No, actually the sandwich itself was with cheese, but the seller, who put this miracle on eBay, claimed that the face of the Virgin Mary appeared on his fried sandwich, which can only be regarded as a miracle of the Lord. Something from biblical times miracles somewhat shattered, no? In any case, we are not going to joke about the peace-keeping bust of Poklonskaya and just say that a sandwich with the face of the Virgin flew for almost 30 thousand dollars.
Here can be your advertising
And here we have a whole startup. If you really want easy money, but you don't know how to earn it, and the shower somehow doesn't lie in filming porn, just look at a young man named Andrew Fisher and you will understand that you wrote the answer right on your forehead.In 2003, a young man posted on an online auction an unusual announcement with a proposal to purchase his face as an advertising platform. Yes, you heard right, Andrew promised to tattoo on his forehead an advertisement for any company that would agree to pay him generously for the services of a walking billboard. In the end, Fisher's forehead flew away to Snorestop for 40 thousand US dollars. True, the board, apparently, was not enough decent, because the tattoo with the logo and the slogan of a cure for the cold was only temporary.
Prison toilet
It is difficult to understand the deep logic of this mysterious phenomenon, but, as experience shows, prison toilets through eBay are trying to sell quite often. However, do not flatter yourself if you decide to please yourself with such unusual sanitary ware, get ready to fork out, because such a toilet will cost you no less than $ 300.
Unusual gas spray
In our dangerous world, many people who have to return from work through the yards in the dark think about whether they can buy a pepper vial in case of a sudden meeting with the natives of the concrete jungle in tracksuits.However, if you think tear gas is no longer in vogue, one eBay seller can offer you something more original. How about buying a can of concentrated intestinal gases for a few dollars? It is not known how such a volley can stop a crowd who want to "call", "smoke" or ask "what district are you from", but we will call this unusual means of self-defense "drunk skunk style".
Canned Unicorn Meat
Why do you need good old stew, if you can easily buy on eBay, we quote, "the real meat of a unicorn". It looks like "unicorn meat" ... drumming ... like the most common canned meat with spangles. And yes, the purpose of this mysterious product is still incomprehensible, since on the packaging in large letters it says "Danger! Do not eat. " How "unicorns" spangles can ruin the stomach - quite understandable, another question - why buy it in principle? However, if you believe the reviews on eBay, the seller of "unicorns meat" puts extremely reasonable prices and provides customers with "excellent customer support."
Related news
The most unusual ads on online auctions image, picture