Turkish cuisine: the best recipes. Turkish cuisine
Turkish cuisine is one of the first places in the world. Rather, the third. It was overtaken by French cuisine, but the Turks are already breathing in the back of the head to the Chinese. What causes such a high popularity of this gastronomy among gourmets around the world? Probably the difficult history of the country itself. The ancient Romans, Byzantines, nomadic Seljuks inherited the best recipes of dishes. When the warlike Ottoman Empire was formed, the Turks borrowed the most delicious dishes from the cuisines of the peoples they conquered: Egyptians, residents of Mesopotamia, Georgia, Greece. At the same time, the conquerors enriched the culinary books of the Hungarians, Romanians, Bulgarians, and Ukrainians. Goulash, cabbage rolls, chorba - all these dishes saw the light in Asia Minor. And fast food, which in our country is a worthy competition to American hot dogs and Italian pizza? After all, shawarma and donner kebab are Turkish dishes.We will reveal the recipes of typical national dishes of this country in this article.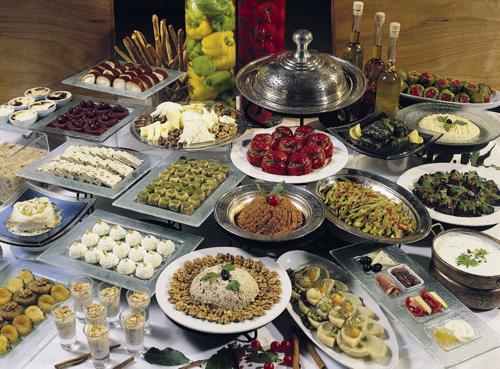 General meal rules
Food, like all peoples of the Mediterranean, occupies a key place in the life of the Turks. The main meal is dinner. Traditionally it consists of nine dishes. During it is served brandy with spring water, and in the end - coffee. The meal begins with a berek, followed by snacks - cold and hot. Then they serve the soup. In summer, instead of a hot first course, they eat "jadzhik" - an analogue of okroshka. Then serve the second dish - meat or fish. Separately put on the table a side dish (bulgars, steamed vegetables), sauce and lots of greens or fresh vegetables. And, of course, during every meal, be it a light breakfast or a hearty dinner, there should be bread on the table. There is a great number of him in Turkey: with olives, sesame seeds ... A sweet table completes the meal. It serves both pastries and boiled juice desserts (Turkish delight) or tahini halva. There are also seasonal fruits on the sweet table. Turkish national cuisine has only one rule: the taste of the main ingredient should be felt in the dish. Spices and seasonings should only be beneficial to shade it, and not "overshadow."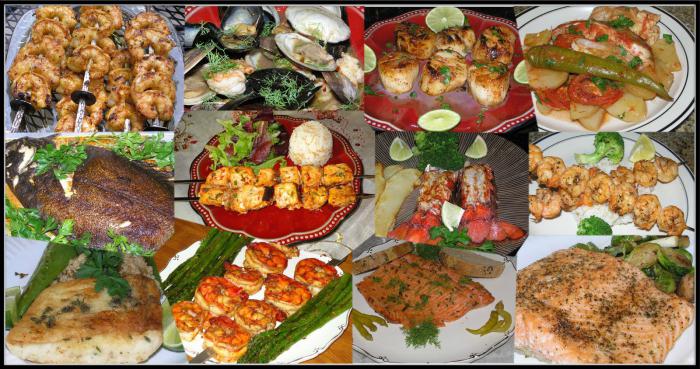 Snacks. Dolma
Ukrainian stuffed cabbage is nothing but a very modified dish that Turkish cuisine brought to the banks of the Dnieper. Dolma is an appetizer. In Ukraine, it has become a hot main course. Stuffing in Turkey is wrapped in grape leaves, rarely figs and quince, and even whole vegetables. In Ukraine, the problem of shortage of exotic packaging was solved simply, because there was a lot of cabbage. Grape leaves for dolma are harvested in spring and stored for the future. An already salted product is sold in Turkish stores. If you use it, you need to fill the right amount of leaves with boiling water and wait 15 minutes. Then everything is simple. The principle is the same as in the preparation of cabbage. Cook rice until half cooked. Mix the cereal with minced meat (mainly, ground lamb), fried onions, chopped greens, a pinch of jeera, salt and pepper. Grape leaves put smooth side down. Put the stuffing in the middle, wrap in a tight tube. We put grape leaves on the bottom of the stewpan (torn and defective will be suitable for this purpose). On this pillow we spread the seams of dolma down with a seam, tightly pressing them together. Pour broth and set to stew.After boiling the liquid, reduce the heat. Stew dolma an hour and a half, let it brew for a quarter of an hour, served with garlic sauce or sour cream.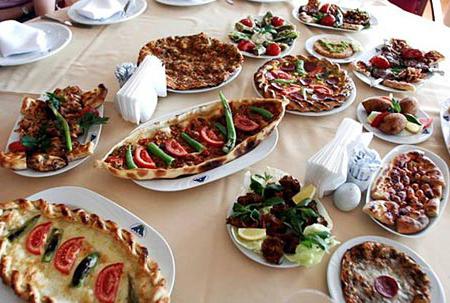 Chorby
Like many nations, in this country soups are served as the first hot dish on the table. Turkish cuisine offers many recipes for thick or transparent "chorbas". Sometimes the very name of the dishes sounds like a song. Shehrieli Yesil Merdzhimek Chorbasy - broth with small noodles and green lentils. But here we will give a recipe for a popular yoghurt-based soup. In two liters of broth pour half a cup of rice and cook for half an hour. In a mixer, pour three glasses of natural yogurt, add four yolks and six tablespoons of flour. Beat up. Then we dissolve the mass with water (one and a half glasses). Beat again until the mixture reaches the consistency of liquid sour cream. This mass is poured into boiling soup. Cover with a lid and cook for another quarter of an hour. In a pan, melt 4 spoons of butter, fry a pinch of red pepper and a handful of dry mint leaves in it. Add to the pot.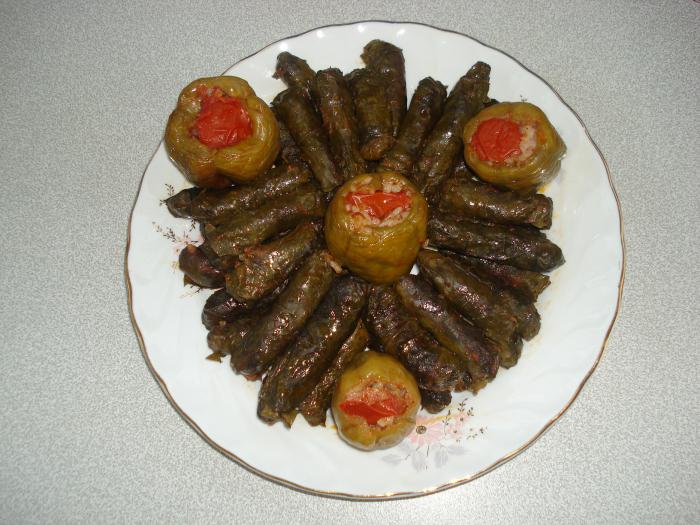 Imam Bayaldy (Turkish cuisine)
Eggplants play a primary role in the country's gastronomy, the same as mutton.Meal without blue will not be fully Turkish. They are baked, stewed, fried, stuffed, served as a cold or hot snack, make soups, salads or preparations with them for the winter. We present to your attention the recipe "Imam Bayaldy". The name of this dish can be translated as "Priest in admiration." Four eggplants need to be baked at 200 ° C for about 15 minutes. Turn vegetables over from time to time. Now we will peel the crust, cut each blue one in half lengthwise and scrape out the middle with a spoon with seeds and some pulp. Finely chop three onions, fry in oil, add 500 grams of battered and sliced ​​tomatoes and 3 garlic cloves. Cover with a lid and simmer for five minutes. Then add a bay leaf, a pinch of cinnamon, a little sugar, salt, parsley. Pulp extracted from eggplants, finely chop. Also add it to the pan. Simmer all together for 10 minutes. Separately, fry 2 tablespoons crushed almonds. We take out the bay leaf, pour nuts. Rub the baking sheet with olive oil, stuff the aubergine boats with the resulting filling, put in a baking dish. Heat the oven to 180 ° C.Sprinkle blue butter and bake for about 20 minutes. Stuffed eggplant - especially popular dishes of Turkish cuisine. Well, "Imam Bayaldy" will delight all your loved ones.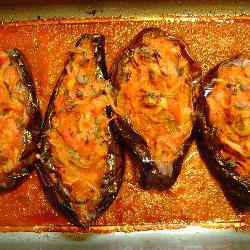 Hummus
This dish of chick-pea chickpeas is common in all countries of the Islamic world. This snack is nutritious, tasty and still very healthy. Hummus is easy to cook. The main thing is to stock up on the necessary ingredients, which in our latitudes are not so easy to get. You will need dry chickpeas (one and a half cups) and sesame paste - products without which Turkish cuisine is unthinkable. Humus recipes are extremely diverse and each region has its own. Here we give a description of a classic dish. Chickpeas are soaked in the evening. In the morning we change the water, salt and set to cook, until chickpea is soft. Pound peas in mashed potatoes. Mix half a glass of sesame flour with four mashed garlic cloves. Add a half spoonful of red hot pepper and salt. Combine this mixture with pureed chickpeas, knead. Squeeze in a dish two or three lemons, and then gradually, in a thin stream, pour in half a glass of olive oil. Knead well. Serve hummus with berek or bread.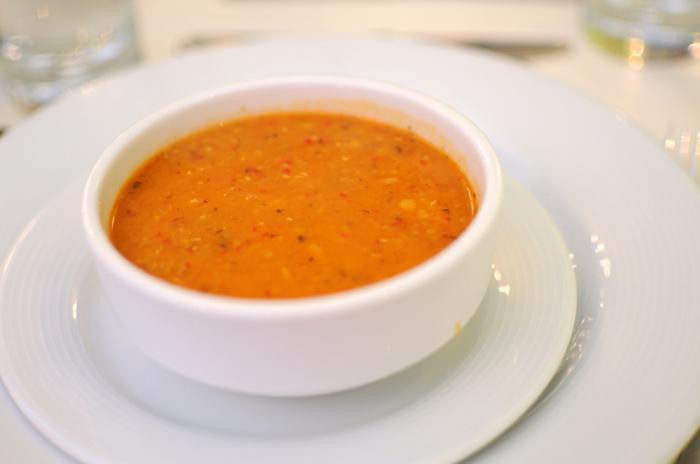 Pilaf
Rice stewed with lamb, has become known in Asia Minor since the arrival of the Seljuks. But the pilaf was overgrown with local specifics. It is very different from the classic, Central Asian recipe. Turkish cuisine offers to cook it as follows. First stew the lamb with onions and shallots. Turks are more loyal to other types of meat, and it is permissible to replace a sheep with veal or chicken. Add washed rice. One and a half kilograms of meat should be 1.5 cups. Now we take prunes and half the amount of raisins. Fill the dried fruit with boiling water, leave it under the lid for half an hour. Remove bones from plums. Sprinkle dried fruits in pilaf. Put 100 grams of butter, mix. To smooth the excessive fat content of the dish, add lemon slices, put in the oven to bake.
Shish kebab
Turkish cuisine knows a few recipes for this dish. Kebab is any sliced ​​and roasted lamb meat. Iskender kebab. This is a lamb in tomato sauce with yogurt, ghee and slices of tortillas. Adana-kebab is made from minced meat. About doner generally not talking. Shish kebab is the second name - Turkish shish kebab.Remove excess fat from the lamb meat and cut the meat (1 kg) into cubes. Onion chop rings, large tomato - slices, green pepper stripes. Drip on the bottom of a saucepan a little bit of olive oil. Put onion, pepper and meat. Season it with the juice of half a lemon, pour 2 tablespoons of olive oil. Salt, pepper and marinate for 2 hours at room temperature. Lamb strung on skewers, brushing pieces of meat with yogurt. Put the shish kebab on hot coals.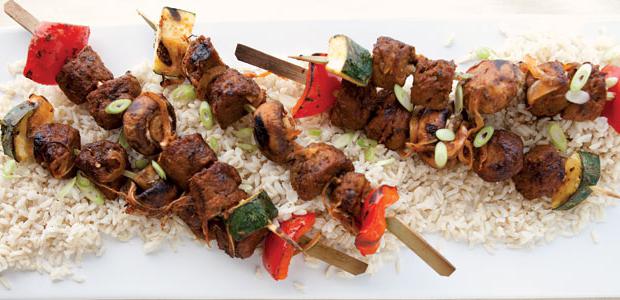 Bazlama
Turkish dishes are mostly spicy with sauces. Therefore, at the meal always serve bread. Tortillas are extremely popular in Turkey, with or without the filling. Here is the recipe for one of them - baslama. In 6-7 cups of flour, add a spoonful of salt and a pinch of sugar, pour in a bag of yeast. Pour warm water and knead until you get a soft, sticky to the hands of the dough. Leave it for an hour. When the dough will double, divide it into balls the size of an orange, roll in flour and wait another ten minutes. We roll each piece into a cake with a finger thick. Fry on a Teflon pan without oil on both sides.
Patlyjan Salads
Turkish cuisine is not rich in salads, but still they are. These are mostly winter snacks, which use marinades. In an eggplant salad, blue ones are grilled or fried in a pan. Then skin is removed from them, and the pulp is mashed. In eggplants add crushed garlic, salt, parsley. Salad salad with olive oil with lemon juice.
Geseriere
But most of all Turkish cuisine is famous for its desserts. Baklava, halva, Turkish delight ... But here we will give you a recipe for jeriere. This is a kind of Turkish delight. Preparing a dessert of carrot juice. Brown sugar is added to it (one and a half cups per pound of vegetables) and cooked until thick. Then pour half a cup of corn starch into the syrup. Continue to cook until the formation of sticky porridge. Then add various nuts, grated zest and remove from heat. The mass is poured on a baking sheet, smooth and put in the refrigerator. The finished product is cut into cubes and sprinkled on them in coconut chips.
Airan
Did you know that yogurt, which many of us eat every morning, also gave the world Turkish cuisine? Recipes based on this healthy product are very diverse.But the most popular drink is ayran. Yogurt is diluted with whey. Add to it the salt, herbs and beat in a mixer. It turns out a refreshing, thirst quenching drink.
Related news
Turkish cuisine: the best recipes. Turkish cuisine image, picture, imagery